U.S.A.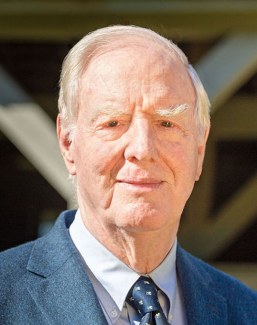 Richard Freeman, a breeder of Danish warmblood dressage horses at his Oak Hill Ranch in Louisiana, became the recipient of the 2020 Ellen Scripps Davis Memorial Breeder's Cup at the 2020 USEF Pegasus Awards.
Richard Freeman of Oak Hill Ranch has focused on breeding top-quality dressage horses for amateurs and professionals for almost 30 years. With a focus on Danish Warmbloods, Oak Hill Ranch has produced some of America's top-ranking national horses for dressage and dressage sport horse breeding, including Paragon, Montana, Regiment, and Duke of Tryon. In total, Oak Hill Ranch has produced over 200 foals since the program started in 1992.
Richard worked with contacts in Denmark to discover Rambo, the Danish Warmblood stallion, and use him for the breeding program. Oak Hill Ranch emerged as a pioneer of importing frozen semen to the U.S. for the purposes of strategic sport horse breeding. Oak Hill Ranch eventually imported Rambo to the U.S., as well as additional stallions from Europe, and bred its own licensed stallion Ripline.
Richard worked to ensure the best mare lines were incorporated into the breeding plans, sourcing some of Denmark's most promising fillies and eventually producing his own top-quality broodmares.
Through its breeding practices and in conjunction with Dr. Gary Greene, Oak Hill Ranch was completing successful embryo transfers and utilizing frozen semen in the early 1990s, making them an innovator in breeding technologies and practices of the day.
Related Links
Blue Hors Don Caruso Passed Away
Blue Hors Don Caruso and Solos Landtinus to Move to Oak Hill Ranch
Danish Elite Stallion Rambo Passed Away
Heather Blitz and Paragon Named 2012 U.S. Olympic Team Alternates