KWPN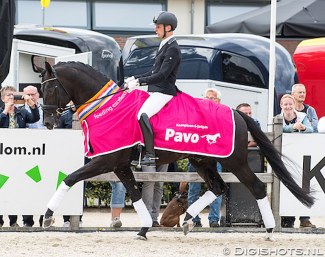 The already postponed 2020 Pavo Cup Finals have been postponed again due to new corona restrictions in The Netherlands. 
Second Corona Wave in Holland
The Dutch government has followed a rather relaxed, regulated path in the spring and summer when the corona pandemic raged, but the second wave has proven highly impactful on Dutch society.
The Dutch government has imposed strict, new measures for the upcoming month and called in a "temporary lockdown." All bars and restaurants in The Netherlands will have to stay closed for a one-month period and sport events have been prohibited.
Postponed or Cancelled?
The 2020 Pavo Cup Finals were supposed to take place in August, but were postponed to 15 - 17 October 2020.
The 2020 Pavo Cup Semi- Finals and Finals would be the 25th edition of the event and all horses had qualified through summer selection trials. 
The new corona measures not only impact the Pavo Cup but also the upcoming KPWN Stallion Competition which is supposed to kick off in Kronenberg on 9 November 2020.
"If it's up to us this is not a cancellation but a postponement," the KWPN society announced. "In the upcoming time we will explore the options to host the Pavo Cup Finals, but setting a date will depend on the developments relating to the virus and governmental measures."
Related Links
2020 KWPN Breed Championship Cancelled, Pavo Cup Postponed to Autumn
Father and Son Hess to Judge at 2020 Pavo Cup Finals