Apps, Software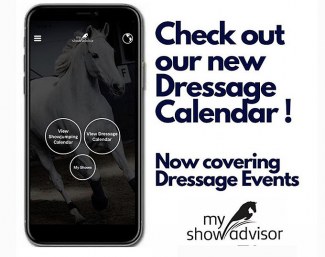 Hof Kasselmann is proud to announce a new partnership with myShowAdvisor. The app that quickly built a reputation as the most comprehensive showjumping resource is now also available to dressage riders. 
Want to know what shows are going ahead for the remainder of the year? Wondering who is already back out competing and who won the CDI last weekend? Don't know how to get to the venue or where to stay? We are used to leading our busy equestrian lives with a smart phone in hand, but we rely on multiple apps, websites or social media to source the information we need. myShowAdvisor is a one-stop-shop providing all these details and more. 
Planning Your Competition Schedule
With the user-friendly app planning your competition schedule suddenly becomes child's play. It is a perfect tool for riders, grooms and owners planning their busy season but equally for fans of the sport wishing to make travel plans. The calendar-based interface allows you to view upcoming international events and show schedules, as well as access other relevant information such as the local weather forecast, hotels, restaurants, things to do and directions. Links to livestream platforms, the latest results and world rankings are also included. 
The monthly calendar view lists all of the major international competitions for dressage and jumping. A simple tap of a button allows you to add an event straight to your own calendar. Content is seamlessly updated to the desktop and mobile applications for your use.
Making Show Planning Easy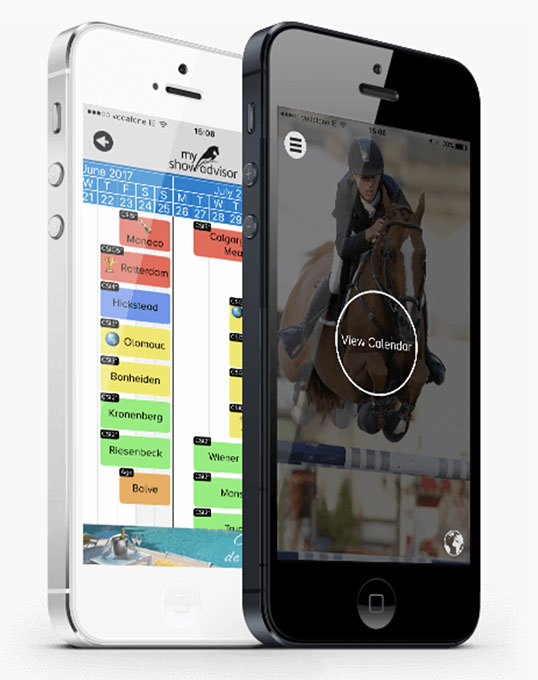 Geraldine Fitzgerald, founder of myShowAdvisor and mother to the Irish showjump riders Bertram and Harry Allen, came up with the concept when her sons were young and the family traveled a lot around the international show jumping circuit. Her friends used to call her and ask how to get to the shows and slowly her little black book became MyShowAdvisor.
She says, "Once people start using the app they love it for various different reasons. Planning shows, doing entries, booking flights, trains, stables, hotels, clicking on the address for navigation to the show… there are countless uses for the app. We are always improving and updating and to be able to offer dressage riders the same convenience now is an exciting development. We thank the Hof Kasselmann team for their support and belief in our app." 
One-Week Free Trial
myShowAdvisor is available on the App Store and Google Play and can be downloaded for a one week free trial before signing up to a monthly or annual subscription.
Now that events are slowly coming back to the European and US circuit, try the app and discover how easy it can be to plan your competition schedule!