Denmark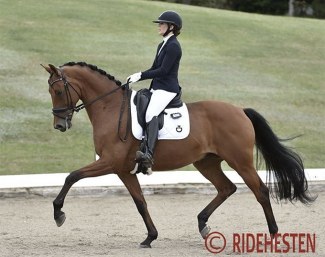 Mary, Crown Princess of Denmark, has made her dressage show debut today, 12 September 2020, at the regional show in Frederiksværk.
The 48-year old Australian born Mary Elizabeth Donaldson married Frederik, Crown Prince of Denmark, in 2004. Frederik is the heir apparent to the Danish throne. 
Royal Touch to CDN Frederiksværk
Mary brought two horses to Frederiksværk: Edelman (by Vivaldi x Jazz) and Wasabi OLD (by Welt Hit IV x Lancer) at M-level.
According to Ridehesten.com Mary and Edelman have formed a combination for a longer time, but the partnership with schoolmaster Wasabi is fairly new. Both horses were sourced at Blue Hors with Edelman being a former ride of Agnete Kirk Thinggaard and her assistant at the time, Dennis Fisker, whereas Grand Prix horse Wasabi came from Victoria Michalke to Blue Hors as a ride for Allan Gron and Nanna Skodborg Merrald. Mary is trained by Danish Grand Prix rider Karin Nissen. 
Mary scored 72.05% to place fourth with Edelman. 
Danish Royals Have a Passion for Horses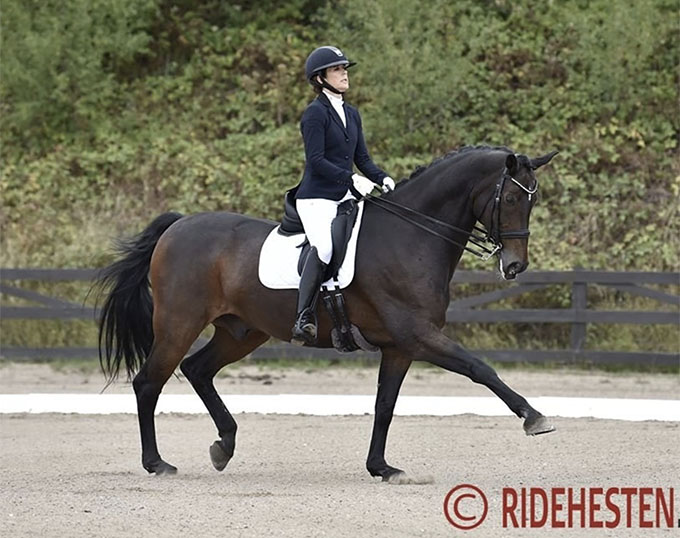 Danish Royals have a great passion for horse sport. The most notable member of the Danish royal house is HRH Nathalie zu Sayn-Wittgenstein who is a multiple Oympian, European and World Championship finalist. She is currently the Danish Grand Prix dressage team trainer. Nathalie's mother, HRH Princess Benedikte of Denmark, is an avid horse breeder in her own right and honorary president and patron of the Danish warmblood society, World Breeding Federation of Sport Horses and Global Dressage Foundation. 
Crown Princess Mary has had a keen interest in horses from the start and used to be a hunting rider in Australia. She met Prince Frederik at the 2000 Olympic Games in Sydney. They have four children: Christian, Isabella, Vincent and Josephine. Daughter Isabella was on hands with the horses at the show. 
More Photos of the royals on the Ridehesten website © Ridehesten.com
Related Links
HRH Princess Benedikte Honoured at 2019 WBFSH General Assembly in Saumur
HRH Princess Benedikte Vies for FEI Presidency
Princess Benedikte Celebrates 75th Birthday
Prince Richard of Sayn-Wittgenstein-Berleburg Passed Away
Danish Olympic Team Rider Princess Nathalie Zu Saeyn-Wittgenstein Engaged
Keeping Up with Nathalie zu Sayn-Wittgenstein