Foals for Sale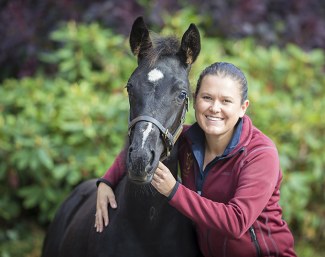 Following the best and biggest crop yet in the 2020 season, Mount St. John celebrated the birth of no less than 33 fillies this year. This enabled the U.K.'s leading dressage brood farm to offer for sale exceptional fillies and colts from world class dam lines presenting exciting opportunities for future owners and riders.
A number of these foals have scored Elite or Gold medal status with the German Oldenburg Verband and Hanoverian Society at recent foal inspections.
Exceptional Foals From Stellar Dam Lines
Mount St. John in Felixkirk, U.K., is focused on breeding for sport from mare families, such as former world record holder Totilas, WEG bronze medal winner Freestyle and Vivaldi's full sister to name but a few. All MSJ mares descend from lines with huge success in the dressage arena. 
Many of the foals are born by ET as the mares are competing in sport. Mount St. John foals all come from exceptional genetic mothers who have been added to the broodmare herd, which is now 35 mares strong.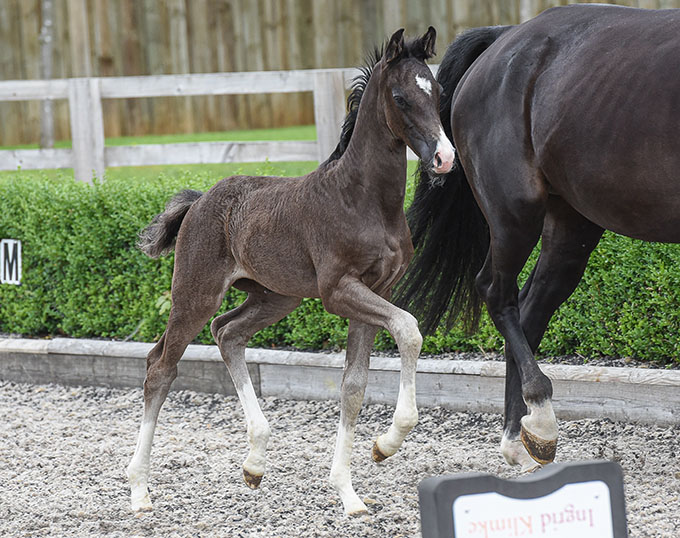 Already this season alone no less than three Olympians, multiple international Grand Prix riders and rising youth stars as well as many more top professional riders and stallion producers at the highest level have purchased MSJ foals, including Kasey Perry-Glass (USA), Brittany Fraser-Beaulieu (CAN), and Morgan Barbançon (FRA).
The offspring are raised in small groups, rural North Yorkshire, on rolling hills in an area often referred to as 'God's own country'.  In the winter months all are barned in groups to avoid the winter weather and to have further careful handling. 
Fillies and castrated colt can also be professionally reared and cared for in our herd among others of the same age at Mount St. John for clients.
Home of Charlotte Dujardin's Mount St. John Freestyle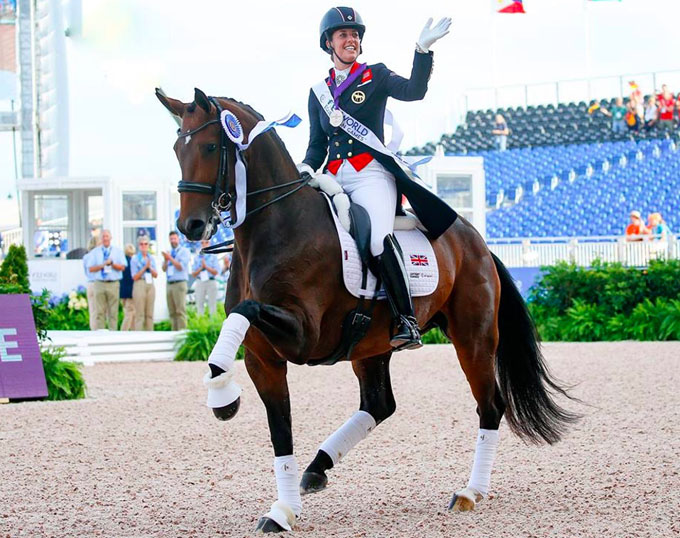 Freestyle who was raised and started under saddle until 5.5 years old at MSJ, went on to win the Bronze medal at the WEG 2018 together with Charlotte Dujardin as the youngest horse in the event and at only 11 years old is still maturing and hoping for the 2020 Olympics to finally be given the go ahead in 2021. 
Besides Freestyle the MSJ team have produced another 13 British National Champions and hope for many more to come in future as it is still a very young business in breeding terms.
With 8 horses qualified for the British Young Horse finals for 2020, which have been delayed to October this year due to Covid-19, the ambitious team will certainly be aiming high again.
Stallion Prospects For Sale at MSJ 
A couple of outstanding stallion potential elite colts remain to find the right new home, including a Jameson RS2 x De Niro x Fidermark colt who is a grandson of Freestyle; as well as a stunning black ELITE Hanoverian Jameson colt out of elite mare Donnerlady (by Donnerhall x Landadel). This dam has produced previous premium licensed offspring.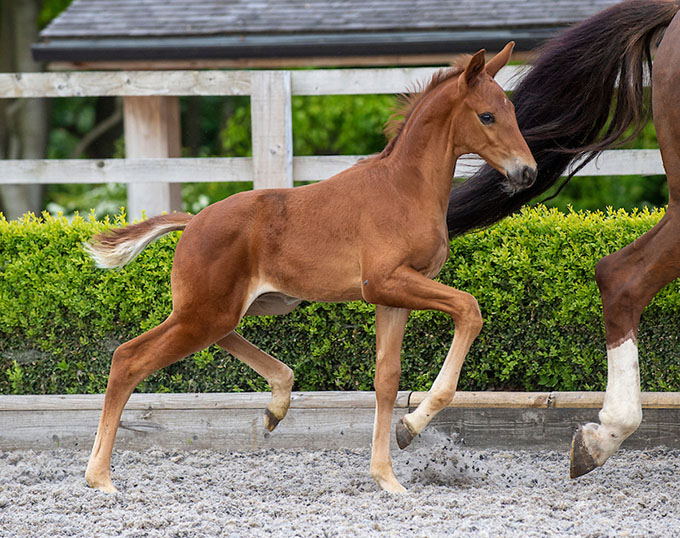 Mount St. John also offers some very unique fillies for sale, including a grand daughter of Freestyle by Damsey x De Niro x Fidermark; a grand daughter of Olympic mount Atterupgaards Orthilia by Zack x Belissimo M x Gribaldi; as well as an elite filly by Don Juan de Hus out of the maternal half sister to Totilas (by For Romance x Glendale)!
Furthermore, there is a premium Glamourdale filly out of Zonetta, a mare who represented GB at the World Young Horse Championships and who won the British 5-year old finals. She herself is a grand daughter of Lorretta, one of the top mares of all time, having produced both Sandro Hit and Diamond Hit. 
Mount St. John selects the best breeding stallions for its elite mares and from this year's crop there are amazing foals and youngsters available by Toto Jr, Vivaldi, Bon Coeur, D'avie, Furstenball, Grand Galaxy, So Unique, Santo Domingo, Totilas, St Schufro, Rubin Royal, Escamillo and Jameson.
Get in Touch and Let's Talk Foals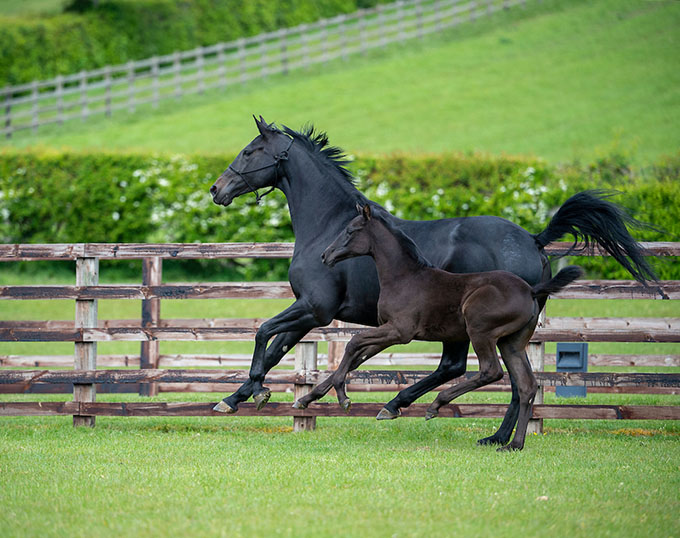 Check out the foals for sale page on the website for more info www.mountstjohnequestrian.co.uk or email owner Emma Blundell directly on emma@mountsjohnequestrian.co.uk
The entire 2020 MSJ crop of foals can be explored here.