Van Olst Sales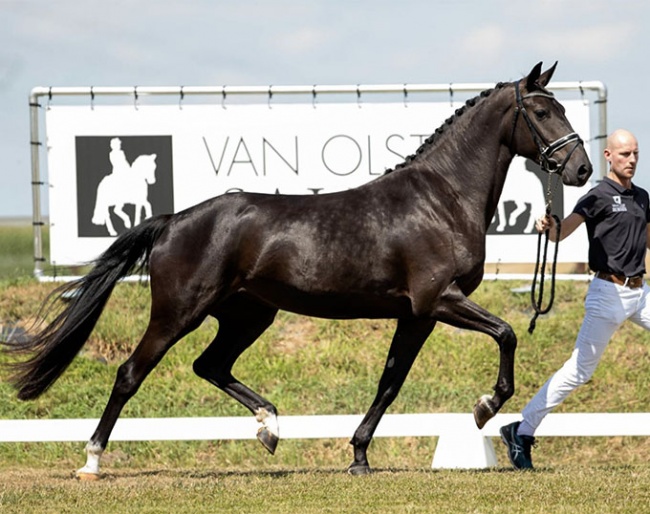 The 2020 Van Olst Sales auction series continues on 4 - 7 September 2020 with a highly interesting collection of five mares, which have all been awarded with "star" or provisional "keur" status by the KWPN studbook.
This is a unique opportunity to acquire a fantastically bred young dressage mare, who has been celebrated and rewarded with the ster/keur title at the KWPN Mare Inspections.
"All of them are recently vetted and the D-oC test is done and we are waiting for the results," said Gert-Jan van Olst. "As soon as they are in we will announce it through this website."
Decorated Mare Band
If you are looking for a dressage star for the future as well as a mare that can give you a major head start in breeding, than look no further. 
These mares have been cherry picked for their quality and potential. The collection includes Madonna T (by Diego x Everdale x Landadel), who convinced the judges at the studbook inspection with her conformation and movement. For walk and trot she managed to score no less than 85 points, for exterior, canter and posture 80 points. This gave her an invitation for the National Mare Championship. She is in foal to Lantanas.
Mystery Girl (by Negro x Krack C x Kennedy)  scored 80 points for both exterior and movement. Her dam has been successfully competed at ZZ-licht Level. Grandam Sennedy Girl also produced the Small Tour horse Barrichello and the ZZ-licht dressage horse Calafia. She is in foal to Lantanas
Make the Difference (by Johnson x Valeron x Democraat) has a stunning conformation and striking movements. During the studbook inspection in Oirschot she managed to become a ster mare with excellent grades and was also promoted to voorlopig keur. Her sire Johnson was very successful at the highest level in dressage under Hans Peter Minderhoud.  
Mabel (by Dettori x Lord Leatherdale x Negro) achieved the ster predicate during the studbook inspection in Oirschot and was also promoted to provisional keur. She is in foal to George Clooney/
Malaika (by Inspire x Florencio x Juventus) is a sharp daughter of the stallion Inspire and is a ster and voorlopig keur mare. Inspire descends from the first crop of top stallion Everdale who competes at the highest international level. Inspire is combined with the two-time world champion Florencio and then Juventus. She's in foal to George Clooney
Easy Bidding, Register Online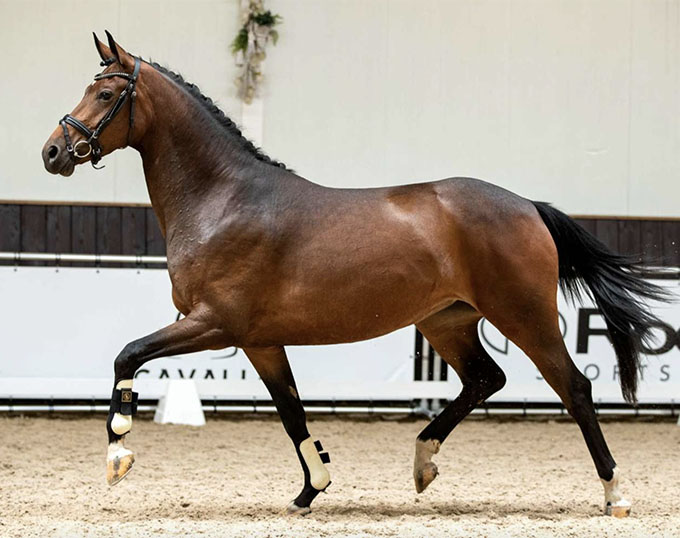 The Van Olst Sales Online Mare Auction starts on 4 September and will conclude on 7 September 2020 at 20h00. 
In order to bid, you need to register online. Your identity will not be revealed and the bidding is anonymous. Only the organizer has your contact information. 
The complete collection can be viewed online at https://vanolstsales.online/collectie/9
All horses have been vetted and the information of this can be requested via info@vanolstsales.online. 
To book an appointment to view the mares, contact  the organisation via
Gertjan van Olst +31 653 161 926 
Niek Haarlink +31 610 861 301