Swedish Warmblood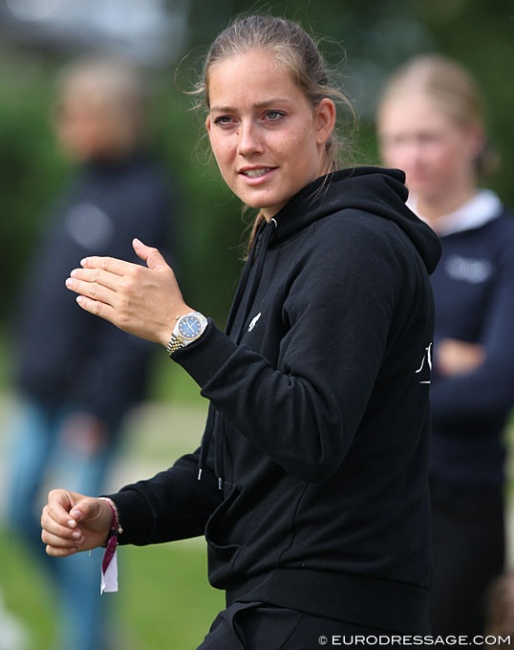 Cathrine Dufour will be succeeding Charlotte Dujardin as the "test rider" of the 4-year olds at the 2020 Swedish Young Horse Championships, also known as the Swedish Breeders Trophy.
For the past four years, Dujardin was a highly appreciated test rider at this Championship and her commentary on the horses very much liked.
The "Swedish Warmblood Equestrian Week" during which the Young Horse Championship is hosted will take place 22 - 27 September 2020. 
The 28-year old Dufour, who won Grand Prix Special Bronze at the 2019 European Championships, will be a young horse test rider for the first time. The rider does not hide that she is not the bravest young horse rider in the world, but is looking forward to the opportunity. 
"I feel incredibly honored to take over the baton from Charlotte and it will be really exciting. I'm even a bit nervous, but I think it will pass the same second I sit in the saddle of the first horse."
The test riding of the 4-year-old horses will take place on Saturday 26 September.
Photo © Astrid Appels
Related Links
Vita, Mr Grey VH, Demand, HeideBlumen af JBP, Astoria Win 2019 Swedish Warmblood Young Horse Championships
Florence VH, Dragon Welt, Macacho, Van Vivaldi, Quarton Win 2016 Swedish Warmblood Young Horse Championships
Romeona, Frankie Boy, Scara Boena, Dan Brown Win the 2014 Swedish Young Horse Championships
Patrik Kittel Re-invited as Test Rider for 2014 Swedish Young Horse Championships
Springbank, Revolution, Bilan, Rausing Win 2013 Swedish Young Horse Championships
Patrik Kittel Invited as Test Rider for 2013 Swedish Young Horse Championships
Christo, Rausing, JJ Rayban, Isac and Hohenstaufen II Win 2011 Swedish Young Horse Championships