Tack
5 Star Half Pads, the 100% Pure Wool Felt Saddle Pad that is 8x More Shock Absorbent Than Anything On The Market
5 Star Equine Products is a family-owned and operated American manufacturer of the world's finest all-natural saddle pads who introduced a new range of half pads this past year.
5 Star creates their handcrafted half pads with 100% Pure Wool Felt which allows the saddle pad to wick 20x its weight in moisture, in turn, removing heat. 5 Star Half Pad does not trap heat like synthetics.
Daily Use, Comfortable and Durable
5 Star Half Pads is designed to be used over your daily pad and under your saddle. The raised wither profile accommodates even the sharpest of withers and the customizable spine leather marries the contoured 100% Virgin Wool Felt for impeccable saddle fit and maximum protection for both horse and rider's backs during training and showing.
5 Star's Half Pad is ideal for off the rack, semi-custom, and custom saddles and gives ideal shock absorption positively influencing rider feel and saddle fit. This added shock absorption improves the horse's comfort, general way of going as well as the rider's equitation. 100% pure virgin wool felt wicks away moisture, cleans up easily, and provides non-slip properties for maximum stability.
5 Star Half Pads are durable with many still in use after 15+ years!
Riders Recommend 5 Star's Half Pad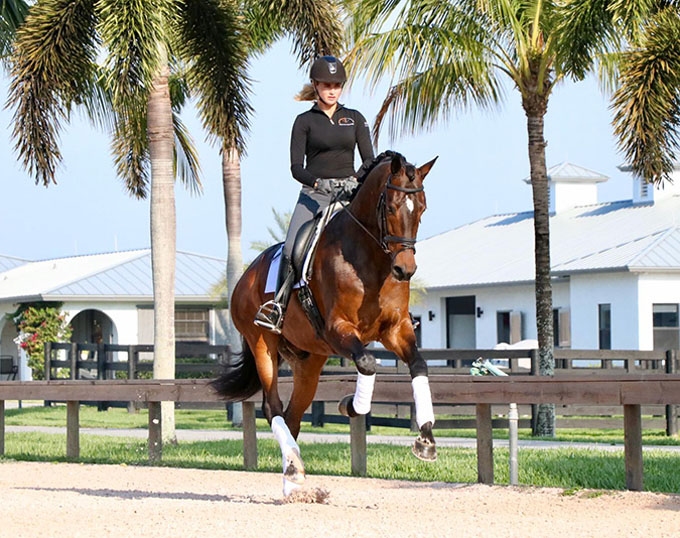 Dutch Grand Prix Dressage rider Kirsten Beckers recommends and rides in The Half Pad from 5 Star. Kirsten currently competes Easy Quo at international Grand Prix. She has won the Dutch National Championships five times, the last time riding Easy Quo.
Mary Bahniuk Lauritsen a USDF Bronze, Silver, and Gold medalist and a rising young professional on the competitive FEI dressage scene had this to say about riding in 5 Star Half Pads: "What I love most about 5 Star Half Pads for our dressage horses is the perfect thickness of the pads; the natural wool truly gives a shock absorbing feel between the saddle and the horse's back. 5 Star Half Pads also conform beautifully to each horse's saddle and back. The full customization of the pads is also a really fun touch!"
Alexandra Duncan is a Grand Prix Canadian Dressage Rider based out of Palm Beach Equine Sports complex, located in the Heart of Wellington who recommends the The Half Pad with Full Lined Fleece.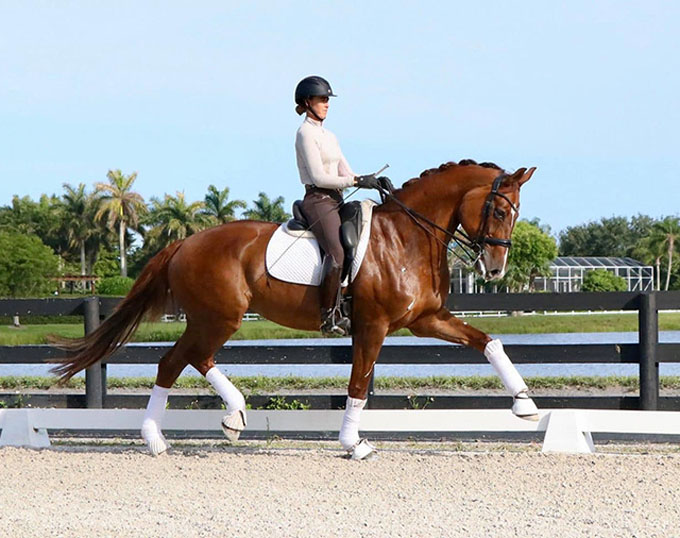 5 Star Half Pads are made for and by equestrians.
Discover 5 Star Half Pads
Discover 5 Star Half Pads and improve your riding!
5 Star is looking for more distributors in Europe and North America.
If you want to be a part of 5 Star's network, feel free to get in touch.
Contact Angelea Kelly at info@5StarHalfPads.com for questions and information.