Westfalian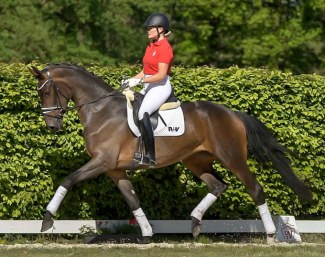 The young sport horse mare Friedensfurstin and the dressage foal Endless Love became the dressage best sellers in the 2020 Westfalian Summer Online Auction which concluded on 14 - 15 June 2020. 
The sport horse online auction finished on 14 June and 44 jumper and dressage bred youngsters were offered for sale online; 39 of them found a new owner.
The top seller was the jumper Darah (by Dibadu  x Cornet Obolensky) which sold for 47,000 euro to China. The best selling dressage horse was Friedensfurstin (by Furstenball x Sir Donnerhall) which sold for 37,500 euro to Baden Wurttemberg.
Fabio (by Fashion Maker x Rubinstein) sold for 34,500 euro. 
Marchesa (by Marques x Ehrentanz) received 28,000 euro as highest bid. The KWPN bred King of Texel (by Toto Jr x Jazz) fetched 25,000 euro, Faible (by Furstenball x Ehrentusch) sold for 26,500 euro. Pony Cascada (by FS Champion de Luxe x Dornik B) sold to Bavaria for 13,500 euro.
The average price for a young sport horse in this auction was 18,923 euro.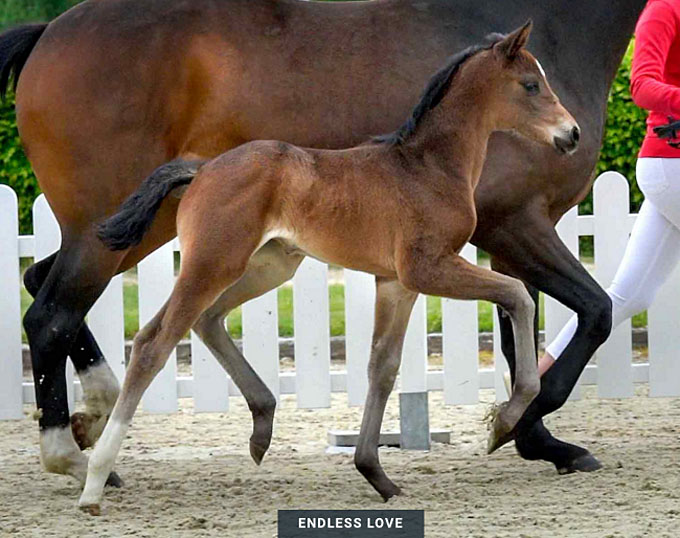 The online foal auction, with 28 jumping and dressage bred foals, concluded on Monday 15 June 2020.
While the jumpers attracted higher offers than the dressage foals, the best seller for dressage was Endless Love (by Escamillo x Fahrenheit) which sold for 10,500 euro. 
Diamantenbörse (by Desperados x Jazz) moves to Austria for 9,000 euro. The same price was paid for colt Select it (by Selectric x Florencio), who will stay in Germany. 
The average price for a foal was 7,568 euro.