Ponyforum Auction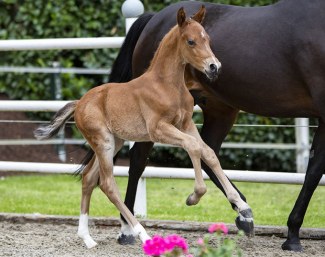 The online riding pony foal auction of Ponyforum GmbH will run until 2 June 2020. The collection features 45 of the best riding pony foals of Germany from the most successful breeding lines and breeding studs!
Discover your next future pony star at ponyforum.auction
Top Ponies by the Best Sires
Here you can find the rising stars for breeding and sport. Absolute rarities are for sale, for example full brothers of the winning stallions Dating AT NRW and Neverland WE, one of the last Dornik B colts, a direct son of the riding pony legend Night Star I (born 1981) etc.
The most successful sires are in the foal pedigrees: FS Don't Worry, Dance Star AT, Golden Grey NRW, Celebration WE, Cosmopolitan NRW, FS Numero Uno, Dimension AT NRW, Del Piero, The Breas my Mobility, Diamond Touch NRW and many more.
Explore the Collection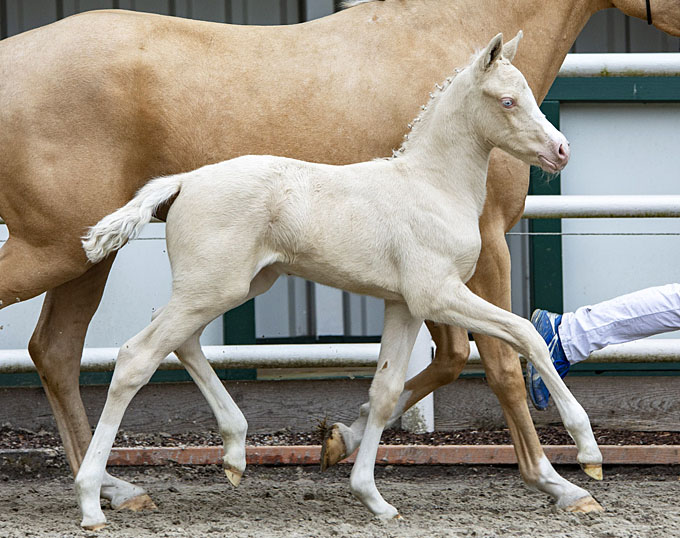 All foals are presented with photos, videos and lots of information about their pedigrees, so that buyers can get a comprehensive picture of the youngsters.
Interested parties can bid from the comfort of their own homes. All foals are directly insured by R+V Versicherung from the time of the surcharge.
If you are interested in the auction foals, please contact directly
Ponyforum GmbH:
Sales office phone +49 2992 9796707
Eckhard Scharf phone +49 173-2786578
Verena Prior phone +49 173-9928653
For more information, visit ponyforum.auction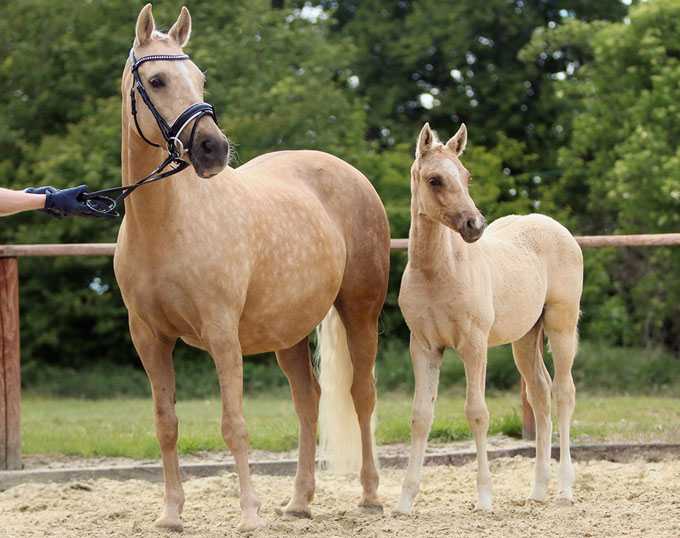 Der Kleine Goldjunge (by Dimension AT x Genesis B)