Where are They Now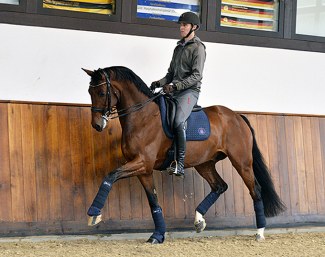 The compact Oldenburg stallion Zgander hit the spotlight in Denmark as a young horse, placing seventh and fourth  at the Danish Young Horse Championships in 2013 and 2014. The spotlight moved onto the stallion when he sold to Sönke Rothenberger as a future prospect and new iron in the fire. The bay stallion, however, totally disappeared from the scene. Where is he now?
Swedish Start
Zgander is a 2009 born Oldenburg stallion by Zack out of Flogami (by Florestan x Ferragamo). He is bred in Germany by Alfons Brüggehagen.
He was scouted by the Swedish based Danish duo Patricia Florin and Bjarke Laustsen and first presented under saddle by Bjarke and Danish Joachim Thomsen.
Zgander did the Stallion Performance Test in Flyinge as a 3-year old and scored 8 for type, 7 for walk, 9 for trot and canter, 8 for jumping technique and 7 for jumping temperament. 
Danish Debut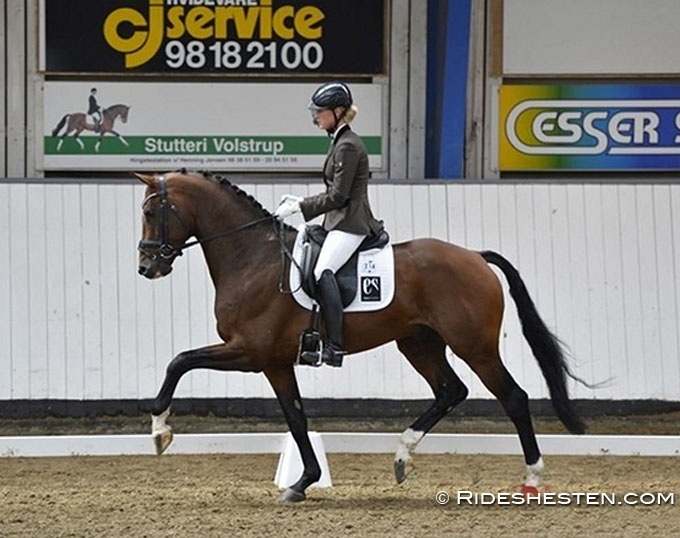 Owner, who has been a long-time collaborator with Helgstrand Dressage, sent her stallion to Andreas in Denmark, where he came in training with assistant rider Emma Ahlberg. The pair finished seventh in the 2013 Danish Young Horse Championships in Odense.
One year later Spanish Severo Jurado Lopez took over the ride and competed the horse at the 2014 Danish Young Horse Championships in Odense, where the pair finished fourth overall after winning the preliminary round.
Sold to Rothenberger
In May 2015, Zgander sold to the Rothenberger family in Germany as a future FEI prospect for Sönke. He was competed Favourit at the time in his first Grand Prix tests, while his future star Cosmo was 8 that year and doing small tour work.
To focus the horse more on sport Zgander was gelded at the Rothenberger's. The bay was never competed by Sönke, even though he appeared in a few social media posts and in an article by The Horse Magazine in 2017. Sönke also took the horse to a few shows for training, but they never competed. 
Where is He Now?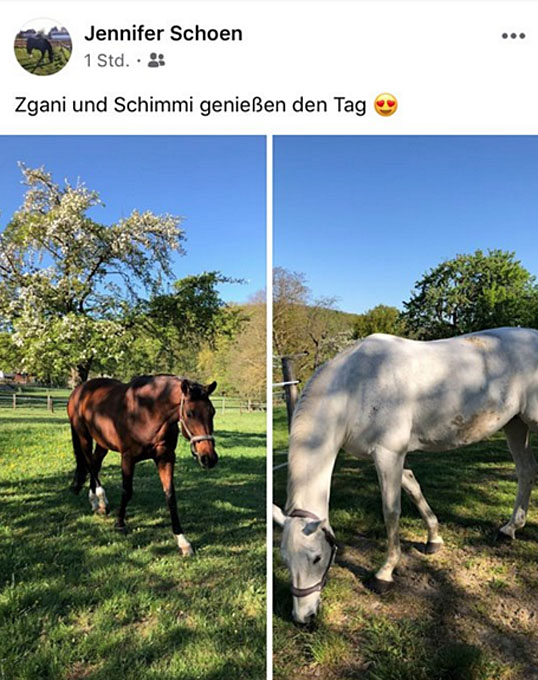 According to Sönke Rothenberger, Zgander was sold in the spring of 2018 because the horse did not live up to their expectations for absolute top level dressage sport. 
"He's a fun horse to ride and it was always a pleasure to train him, but sometimes had a bit of difficulties to collect in canter," Sönke told Eurodressage. "We sold him in the spring of 2018 to someone in Germany. The new owner does not want to be named. The new owner rides him a lot at home and hacks him out, so there is no real ambition for big shows."
Zgander is now with the Frankfurt based German horse dealer Arnold Winter of Wintermühle sport horses. His head rider in the barn, Jennifer Schön, has been taking care of Zgander. 
We asked Wintermühle what their plans are with the horse, but they replied, "we're very sorry, but we don't give any information about this."
Related Links
Zgander Sold to the Rothenberger Family
Fiontina, Litvinenko Sjaelstofte, Rossetti Win 2014 Danish Young Horse Championships
Scores: 2014 Danish Young Horse Championships
Scores: 2013 Danish Young Horse Championships