Spain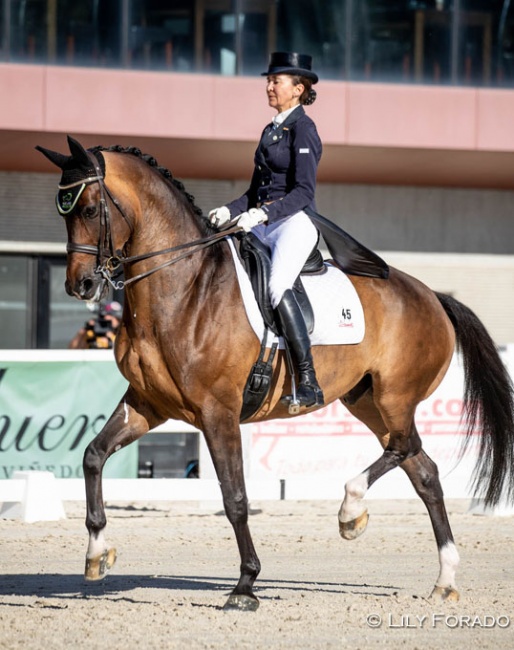 Beatriz Ferrer-Salat, a long time number one Spanish dressage team rider and the country's only Olympic individual dressage medalist, is on the road of recovery after sustaining a pelvic fracture at the beginning of the year. The postponement of the 2020 Olympics due to the corona pandemic was (unwished for) serendipity as it will provide her enough time to recover and return to the saddle for the team qualifications. 
Double Fracture
On Friday 24 January 2020 Spanish Olympian Beatriz Ferrer-Salat sustained two fractures to her pelvis in a riding accident. Beatriz to take a youngster out for a hack, but he spooked, bolted and bucked her out of the saddle. She sustained a fractured pubic and tail bone and was operated on. A long road of rehabilitation has started as Bea was first wheelchair bound and now slowly walking again with crutches. 
"I am recovering very well. I am happy and very positive," said Beatriz who has been displaying a fighter mentality to recover fast and not miss out on another Olympic run. At the 2004 Olympics in Athens she and Beauvalais won individual bronze. 
"After  three weeks in the wheelchair, I walked for two more weeks with a walker, then with crutches and now already without," she said. "I feel I can walk better every day! I hope to start riding again in two months."
Elegance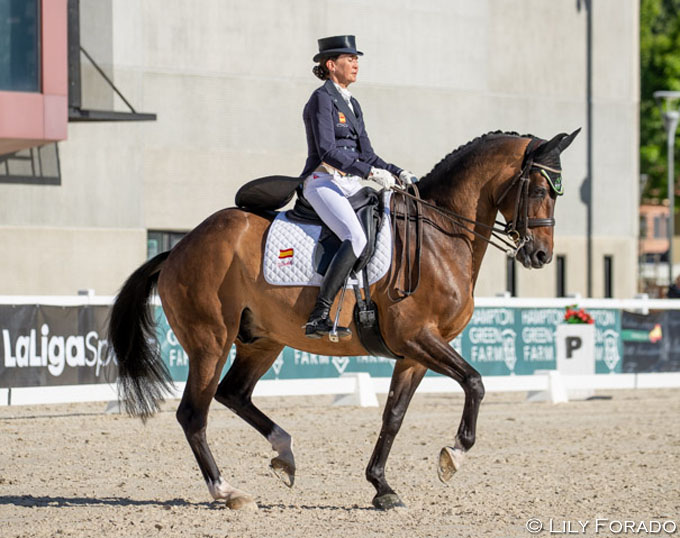 Beatriz' Olympic hope for 2021 is the 11-year old Dutch warmblood gelding Elegance (by Negro x Monaco), which she has owned for the past eight years. In 2014 they competed in the international young horse classes at the CDI Barcelona and in April 2019 the bay made his international Grand Prix debut at the CDI Granada, winning the GP and placing second in the Special. 
Elegance is still maturing at Grand Prix level and the extra time for the postponement of the Olympics will only be beneficial for the horse. 
"Once the corona shutdown is lifted and I can ride normally, I want to do as many shows as possible with Elegance," Bea explained. "It´s a very hot horse, very powerful, and he needs experience at the shows and in Grand Prix. I have done only one international show with him last year. And before that, I did M level with him when he was 7. He´s never competed in St. Georges/Inter I."
Delgado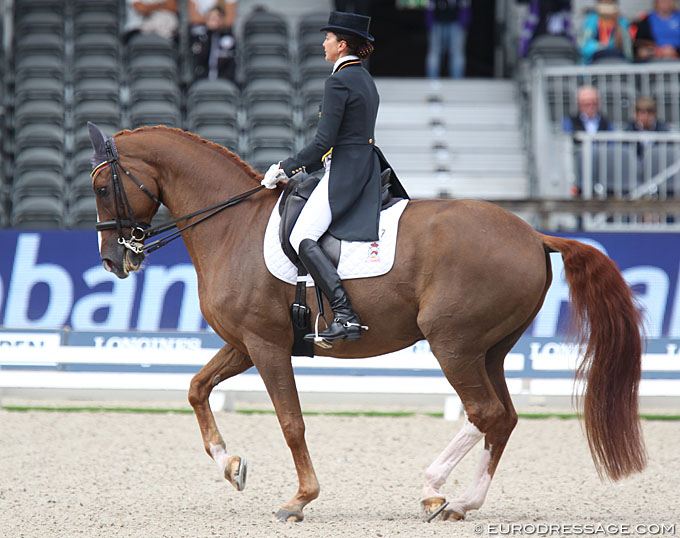 Ferrer-Salat's 19-year old Westfalian gelding Delgado (by De Niro x Weltmeyer) has been her team ride at the 2018 World Equestrian Games, 2016 Rio Olympics and 2015 and 2019 European Championships.
At the beginning of 2020 it came as a slight surprise that the now 19-year old was still short listed by the Spanish Equestrian Federation for the Olympic team consideration for 2020 Tokyo.  At Delgado's last show, the 2019 Europeans in Rotterdam he looked incredibly fit and fresh for his age in the Grand Prix, but was rung out of the Special because he was unlevel. 
Beatriz has not planned to pull Delgado out of competition sport yet.
"I haven't planned Delgado´s retirement yet," she explained. "He will tell me when the time has come. For now, he feels strong and willing."
Corona in Spain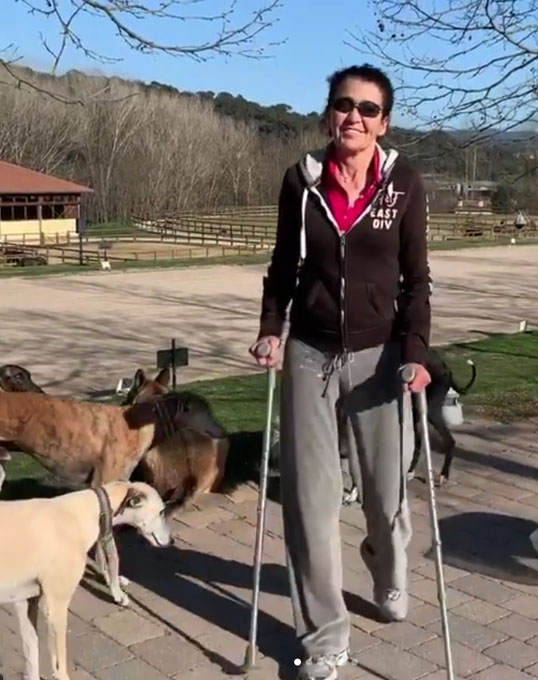 Spain is the second hardest hit country in Europe by COVID-19. To this date the country has counted 136,675 positive cases and 13,341 deaths. The hospitals, especially in the Madrid metropolitan area, can no longer cope with the influx of patients, but fortunately the past few days Spain's coronavirus death rate has been dropping for the fourth day in a row.
Spain is in lockdown but it also severely affects riding schools where horses are not allowed to be ridden.
"Spain is in alert status, so we can´t move from home. I am lucky to be staying at my yard, so I can spend time with my horses and dogs," she said. "We are not allowed to ride, so all the horses must be trained in hand (lunge, paddock, natural horsemanship)."
The rest of the time Beatriz dedicates to getting fit again. 
"I do quite a bit of rehab as well," she said. "We have a beautiful gym at Villa Equus, where I can exercise and try to get fit as soon as possible. I also read a lot and watch films and series."
Photos © Lily Forado - Astrid Appels
Related Links
Beatriz Ferrer-Salat Fractures Pelvis, Tokyo Goal Potentially In Jeopardy
Beatriz Ferrer-Salat Win 2019 Spanish Grand Prix Championships
Rio Duero, New Star for Beatriz Ferrer-Salat
Ferrer-Salat and Delgado Still Got Swagger, Win 2017 CDI Segovia Big Tour
Beatriz Ferrer-Salat: Inspired by Her Family, Worked For Success