Germany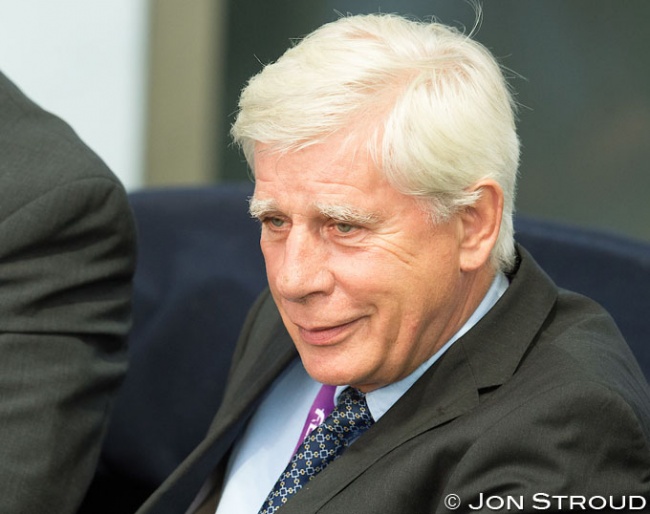 Gabriele Pochhammer, the retired editor in chief of German equestrian St. Georg, has written a column on the economical impact of the corona pandemic. Especially horse dealers have been struck hard as horse sales have come to an almost complete standstill. 
Horse Sales Have Stagnated
Paul Schockemöhle's, Germany's biggest horse dealer and stallion owner, is certainly feeling the effects. As an owner of several thousands of horses spread over two farms (Gestüt Lewitz and Mühlen), Schockemöhle sells about 750 horses per year. 
"In the horse sales almost nothing is happening at the moment," he told St. Georg. Nobody travels to try out horses as many borders are closed and air traffic grounded. 
"Normally I sell about 95% abroad," Paul continued. Most of his sales go to the U.S.A. "The Americans can't travel and when they are over here, they don't know if they can go back."
The same problems count for horse dealers in Denmark, France, Holland and other European countries. 
Also the sale of horses for amateur competition sport has stopped because there are no competitions going on. "All horses are ready to go to shows now," said Schockemöhle, but why buy a show horse if you can't compete?
Schockemöhle said that the only thing still going decently are the "online auctions" of young horses as they are still at the start of their training and don't go in sport yet. The Oldenburg Verband currently has its spring elite auction running online. 
Labour Problems
There are also problems with labour in this corona time. Schockemöhle has a staff of 300 people; 100 of them work at the stallion station in Mühlen and 200 of them at the breeding farm Gestut Lewitz. 
"There is not less work but some of our foreign workers are currently in their home country and cannot come back," said Schockemöhle. 
Many bigger farms work with cheaper labour from Eastern European countries. 
Also a new routine has been set up to avoid too many people coming together. In Germany the northern part of the country only applies "social distancing" while in South Germany several areas have a lockdown. 
"We ride in shifts and use different arenas and rings so that the required distancing is upheld," Paul explained.
His offices are empty and do tele work, food gets delivered pre-packaged. In other countries yard work in shifts with the same group of people working together. When one tests positive, only a small group needs to go in quarantine instead of the entire staff. 
Breeding as Normal
Fortunately for stallion stations the breeding season goes as normal. The stallions are collected and semen gets shipped. 
Stallion Shows are now being streamed online instead of having shows, where a large group of people gathers. Veterinarians are still allowed to visit yards, as well as the other way round. Horse owners are allowed to transport their horses to a vet practice for medical care. 
Schockemöhle estimates that the crisis will have a two-year effect on the economy before things turn to normal. 
"I fear that we will be selling less horses for lower prices the next years," he said. 
Read the complete article (in German) at St. Georg
Photo © Jon Stroud
Related Links
Cancelled CDI's due to Corona Virus Clampdown
New Olympics Dates to Have Impact on 2021 European Dressage Championships
FEI to Create Task Forces to Deal with Impact of Covid-19 on FEI Calendar