Horse Management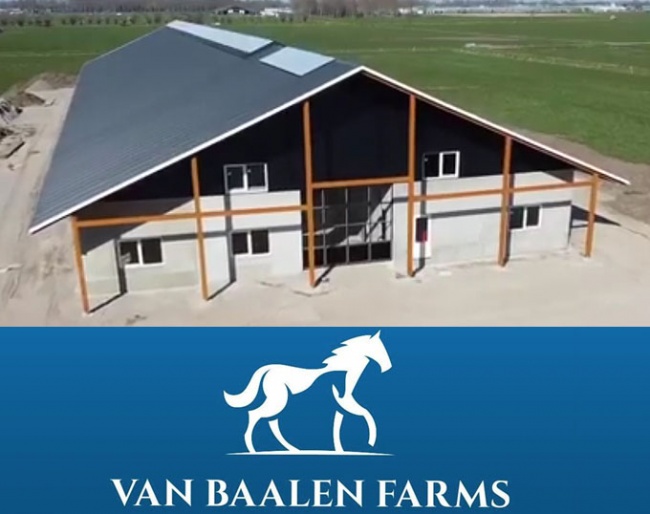 Arie Jr van Baalen and his wife Jacobine have opened the doors to their brand new foal and young stock rearing facility, Van Baalen Farms, in Brakel, The Netherlands. 
Adjacent to the dressage sales and training facility of his mother and sister, Dutch Olympians Coby and Marlies van Baalen, Van Baalen Farms is the completion of an all-encompassing project in which the Van Baalen family provides expert guidance and care from foal to Grand Prix horse. 
Decades of Experience
The Van Baalen family stands for decades of experience, craftmanship and love for horses. Coby and her husband Arie Sr established their business in Brakel in the 1970s and developed their farm into a thriving dressage horses training facility alongside an agricultural branch.
With the construction of the brand new young stock barn, which reached completion in the spring of 2020, the family has managed to shift their focus to full-time premium dressage horse care. 
Arie Jr and Jacobine head the professional, all-inclusive rearing stable, which offers the perfect environment for raising foals in accordance with the latest welfare standards of the FNRS, KNHS and 12 Horse Welfare Guidelines.
Premium Young Horse Care
With Van Baalen Farms Arie Jr and Jacobine aim for five-star, premium young horse care of the highest standard. Their expertise will be the basis for their all-inclusive care for Dutch and international clients.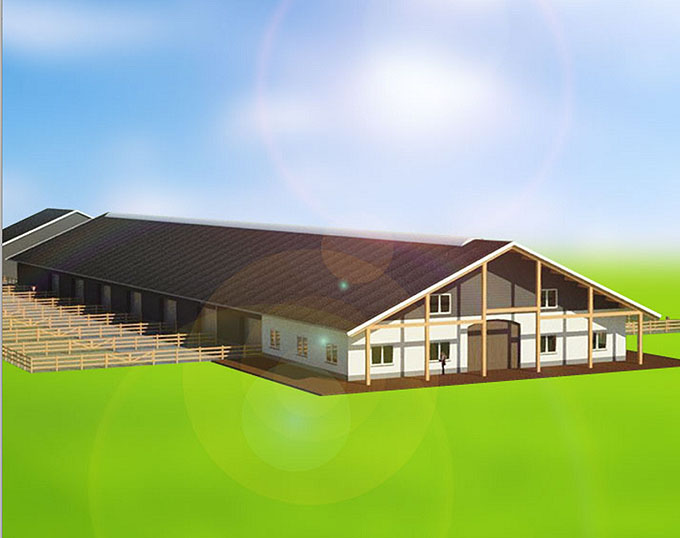 "The stables are spacious and clean and the foals have a lot of free movement on a daily basis because there is a paddock of 10 by 30 metres adjacent to each group stable. In the spring and summer they graze in large fields," said Arie jr. "The big open stalls allow for plenty of fresh air. Even if the summers were to be hot, the foals will be comfortable all day. And in winter they can still get plenty of movement as they can roam into their paddocks."
Unlike many rearing stables, Van Baalen Farms offers year-round turn-out of the foals so they have the ability to move all four seasons. 
"Our stable is built in such a way that each group has an en suite outdoor paddock. In our experience not all stables offer this," Arie jr told Eurodressage. "We also invested in a high stable so there is much fresh air in the stable, which benefits the foals' health."
Quality nutrition is paramount at Van Baalen Farms. The hay is harvest from their own fields and for supplementation they collaborate with specialized nutritionists. 
"We also work with certified veterinarians and farriers, because we believe a premium package includes all aspects of health care," Arie Jr added. 
Individual Care for Your Foal
Van Baalen Farms goes for a full package of top quality care and horse management. 
"Upon arrival, each foal gets a complete screening so the professional basis is laid for monitoring its health and development," said Jacobine. "First the foal will be kept in a small group so it can get used to its new surroundings, before it gets introduced to a larger group. Then we allow each foal to grow up in the same trusted herd as much as possible , which is better for its socialization."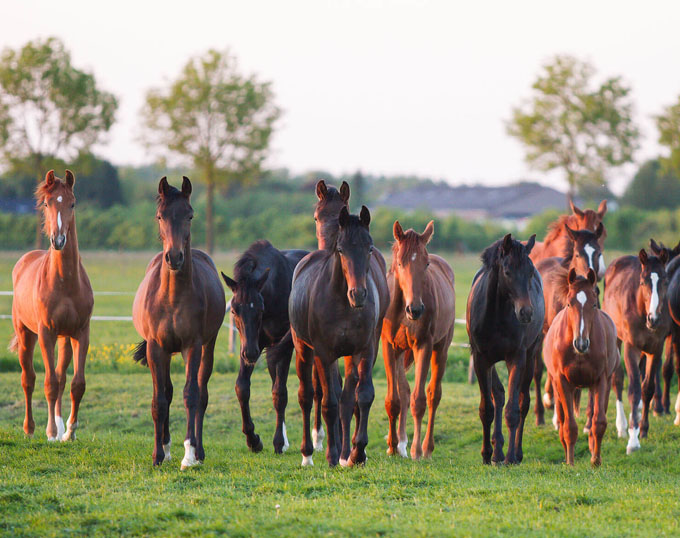 For the past four decades, the Van Baalen family has worked with satisfied dressage customers. They realize that a personal connection with the foal owner is essential.
"We want to involve the foal owner as much as possible, so we can together evaluate how it grows up and what the goals are, training, sales, preparing for the stallion licensing," said Arie Jr. "We can also provide them with a pathway to have their youngsters saddle broken and started in dressage."
Van Baalen Farms welcomes youngstock from newly weaned foals, yearlings and two year olds as of August 2020, but reservations can already be made now.
"From August 2020 we are open to welcome the first foals and young horses. With our modern stable we are ready for the future and provide the perfect environment for your foal," said Arie Jr. 
To Discover Van Baalen Farms, visit www.vanbaalenfarms.com or on Facebook.
For reservations and information, please contact Arie Jr and Jacobine van Baalen at