Great Britain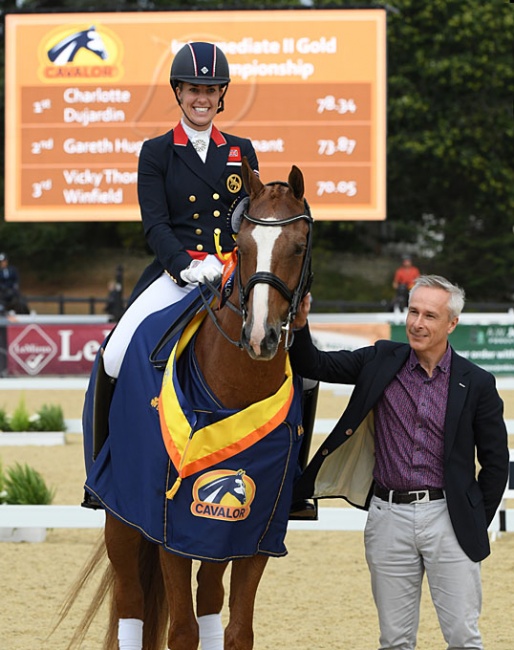 Cavalor Direct, in association with equine distributors Zebra Products and Cavalor®, is delighted to announce the sponsorship of the European Junior/Young Riders Championships taking place July 27 to August 2, 2020 at Hartpury University and College.
Situated in the heart of Gloucestershire, the Championships offer exceptional competitor and spectator amenities in the beautiful multi-million-pound equine facilities at the very well-known Hartpury University and College, so everyone can enjoy their visit.
Cavalor® Direct, Equine Nutrition Expert
Cavalor Direct is the UK's largest and only dedicated Cavalor® retailer, having first started using Cavalor® in a competition environment more than 10 years ago. Cavalor Direct has seen the brand develop over the last 18 months since inception and now carries large stocks of all Cavalor® products.
The team at Cavalor Direct has practical experience using every single product in the range and the scientific background to help advise their customers on the best possible choices.
Distributed in the United Kingdom by leading equestrian distributors, Zebra Products, Cavalor® offers a complete range of horse feed, supplements and care products. All are the results of years of intense research and development, thorough testing, selection of the highest quality ingredients, and strict manufacturing and quality control processes.
Proud to be the FEI's Official Nutrition Partner, with the health, performance and happiness of all horses at the forefront of its work, the Cavalor® product line covers the entire equine lifecycle, from a foal's first steps all the way to its retirement. Their top quality products are used by advanced riders for their high performance horses, particularly "when the result counts."
Lickley: "It's Their Moment to Shine"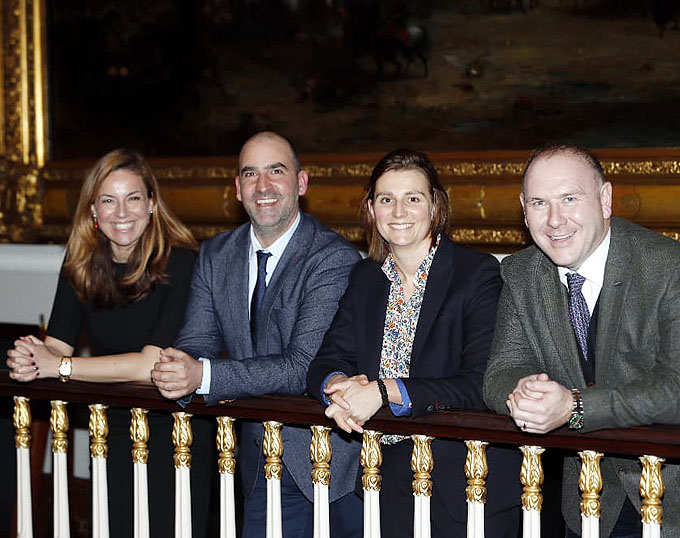 Said Rob Lickley, Managing Director of Cavalor Direct: "It is exciting to have such a prestigious event in the UK and we are proud to be supporting not only the U21 riders from the UK but also from around Europe.
"Having been involved in Pony European Championships with my daughter Isobel for the last five years I know how much these events mean to the riders. Apart from the prestige of the event, it is more than just a show for them. It's their moment to shine, it's their Olympics.
"We are very much looking forward to being at the event from start to finish, offering support and also help and advice to riders and visitors looking for the very best in horse supplements and care products. We know many of the riders already use Cavalor products so having the chance to talk to them about their experiences will prove invaluable. It is only by getting to know real world examples can we continue to develop our knowledge."
Cavalor Direct specialises in working with top sport riders to maximise the performance of their horses. Said Rob: "It's not just about selling product. For me it is really about selling the right product, so we like to chat with people. Sometimes we might even suggest a lower priced alternative. What we want is repeat customers and our figures back up this goal.
"We thought long and hard before setting up Cavalor Direct. There are so many supplements out there, it is a minefield. But, Cavalor was an easy partner to choose. There is no placebo effect with their products - believe me I wouldn't be spending my own money on them unless I could see the results!"
Middleton: "Excited to be sponsors at the Championships"
The 2020 FEI European Junior/Young Riders Championships Sponsored by Cavalor® offers the opportunity to watch the very best Under 21 riders in the world compete to become Team and Individual European Champions.
Said Zebra Products' Managing Director Simon Middleton: "We are extremely excited to be sponsors at the Championships this year. It is such a renowned event and we look forward to welcoming some of the best young riders in Europe and seeing what the competition holds."
Follow the European JR/YR Championships and join the journey on Instagram with the hashtag #CavalorEuro2020
For further information on Cavalor please contact Zebra Products on +44(0)1352 763350 or Cavalor Direct on 01902 213483
Visit www.zebraproducts.co.uk or www.cavalordirect.co.uk