Great Britain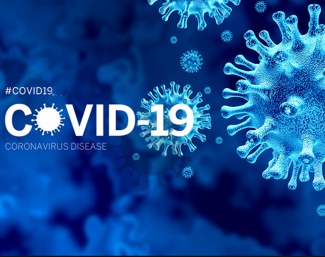 The British Equestrian Federation still has not ordered the shutdown of its equestrian events despite last evening's statement from Prime Minister Boris Johnson.
Yesterday evening (16 March), Johnson adviced against mass gatherings in the UK amid the coronavirus outbreak - effectively cancelling all remaining sporting events.
This morning, 17 March, the British Equestrian Federation still has not taken a decision, nor posted any release on their website. BEF' last corona press release dates back to 13 March !
Johnson vs the rest of Europe
Contrary to the viewpoint of all European governments concerning the spread of the Sars-CoV-2 virus, Johnson believes the spread of the disease at a mass gathering is "relatively low.'
"It remains true - as we said in the last few weeks - that this sort of transmissions of the disease at mass gatherings such as sporting events are relatively low, but obviously, logically, as we advise against unnecessary social contact of all kinds, it's right that we should extend that advice to mass gatherings as well," said Johnson.
BEF and BD Will Make a Decision
On 13 March British Dressage, the dressage department of the British Equestrian Federation, posted a press release that it was business as normal in the U.K. (except Scotland) when it came to holding equestrian competitions.  
On 16 March, they updated their position, citing they have heard the PM's message and are now holding meetings to decide what to do
BD wrote:
In light of today's briefing by the Prime Minister and the advice provided by medical experts on the public health risks posed by the coronavirus pandemic, British Dressage will be reviewing the immediate impact on our activities, competitions and events as an urgent priority.
The senior management team has been working on contingency plans based on different scenarios over the past week and these will be presented to BD Board Directors tomorrow.  An emergency Board Meeting has already been scheduled to discuss the wide-ranging implications for the sport in more detail and a formal announcement on our plans will be made on Wednesday morning.
We appreciate that the coronavirus outbreak will continue to be a major concern for everyone and will work swiftly to update our policies and guidance for organisers and venues over the next 24 hours.  It is a hugely complex and ever-evolving situation and we need to ensure that we consider the impact on all of our stakeholder groups.
In the meantime, we would urge all of our members to heed the official advice, particularly for those who fall into any of the potential 'high risk' categories, including the elderly, pregnant women and those who have underlying health conditions.
Decision Following Tonight, or Tomorrow
Eurodressage interviewed Winnie Murphy, head of communications at British Dressage, who said that a shutdown of sport events has not been "ordered" but "adviced."
"He (PM Boris Johnson) has not ordered it. It's purely advice at this stage but our feeling is that he's giving time for organisations to prepare for a full shut down," Murphy explained. "This is a big issue for many in this country, particularly for those in the hospitality and leisure industry as there is no firm decisions.
She continued: "Some disciplines in this country have made a decision - see British Eventing's website - but their decision is based on numbers (their events have a high footfall) and the fact it is a high risk sport and could make significant demands on an already stretched (and likely to be more stretched) emergency services network. British Showjumping is finalising their plans and I'm currently in a SMT meeting for BD where we're just doing the same and we have a BD Board call this afternoon as per our statement yesterday."
Murphy added that BD will be taking a decision, soon. 
"There will be something from both BD (and British Showjumping as we're doing our best to work with them on a joint approach) and BEF later this evening or first thing tomorrow," she stated .
Related Link
The Show Must Go On: British Dressage Announces Equestrian Events Will Continue to Operate Despite Corona