The Netherlands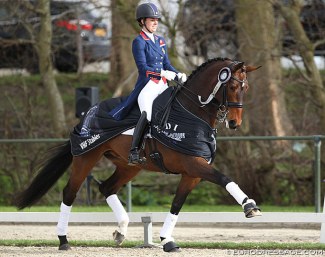 There will be no 2020 edition of the CDI Nieuw en St. Joosland on the Dutch windy peninsula of Zeeland. The organizers have pulled the plug on the show.
The CDI Nieuw en St. Joosland took over from the CDI Hagen as the first European outdoor international dressage competition of the year, six years ago.
Hosted at equestrian centre De Kroo, the CDI Nieuw en St. Joosland was called the Zeeland Outdoor International, but dressage fans referred to it as "Joosland".
The venue became a debutant ball for many horses. In 2018 Charlotte Dujardin premiered Mount St. John Freestyle for the first time at GP level away from home, on the European continent
The 2020 edition was scheduled on the FEI calendar for 10 - 14 April 2020, but at the beginning of January the organizers announced the cancellation on Facebook.
"After six super successful editions, we look back on a show that directly became super big on its first edition and exceeded our wildest expectations," said organizer Martin de Kroo. "At all editions the best riders and trainers in the world were present. Thanks to them the six editions got wings and we were able to make incredible achievements with a small team. After six editions the fire has gone out a bit and it will never be better than the past few years."
De Kroo further added that the management of their webshop has taken up so much time that "we can no longer combine it with the organisation of such an event within our team."
Stable De Kroo will continue to host national shows.
Photo © Astrid Appels
Related Links
Eurodressage Photo Database: CDI Nieuw en St. Joosland
Photo Report: Wahlkamp-Nilsson and Eddieni Win 2019 CDI Nieuw en St. Joosland Grand Prix
Ladies First at 2018 CDI Nieuw en. St Joosland Debutant Ball
Dujardin's Florentina Shines in Small Tour at 2018 CDI Nieuw en St. Joosland