2020 Paralympic Games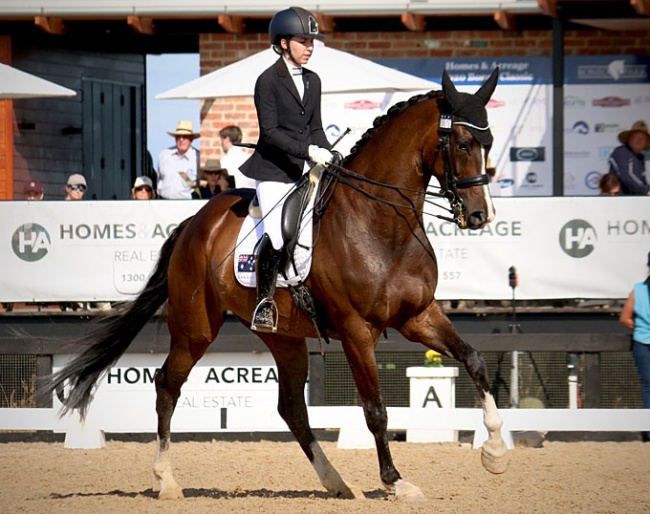 The 2020 Paralympic race for team and individual place national qualification is coming to a close on the last weekend of January with a final team qualifier CPEDI to be held in Genemuiden, The Netherlands on 31 January - 1 February 2020. 
The Team tests are on Friday 31st and the Individual tests on February 1st. Because the event starts in January both tests count in the qualifying period).
 Paralympic Fever World Wide in January
We have seen nine events already in January resulting in some important rearrangements in the Team ranking, most of them had 1-2 teams present, though at the CPEDI Macon there were four teams. However, Genemuiden is set to be a major event with 9 teams and some 67 athletes competing, including for the first time this year Dutch and Germans.
As a reminder, the national qualification period terminates this month, but riders have until 19th June to achieve minimum qualification requirements and final sport entry forms are submitted by August 3rd. The Netherlands, Great Britain and Germany already qualified teams at the WEG in 2018, while Japan has a team place as host nation.
Seven more nations will receive places based strictly on the national ranking at the end of January and four will receive Continental places - Africa, America, Asia, Oceana. (Actually 3 as Africa has competed no teams to date). Each of the five regions (now including Europe) are allocated 3 regional individual places and there are 3 "Bipartite Commission Places".
Because there is no Africa team, this opens 4 more individual places following the overall individual ranking at the end of January. Furthermore, since there are a only two nations with candidates in Africa (RSA) and Oceana (NZL), this opens two more individual places for a total of +6. A nation can have at most two individual places, though the Bipartite commission could add to that thus in principle allowing up to three nations each with 2 individuals to become teams.
CPEDI Action Last Weekend
In the last week there have been four CPEDI competitions, where Australia, Austria and USA have sealed their positions as qualifying teams.
In Sopot Julia Sciancalepore of Austria rode her gelding Heinrich IV rode a 73% in the first week and 74% in the second, while Pepo Puch and Sailor's Blue returned to form in the second week also with a 73% and a 74%.
In Boneo Emma Booth rode Mogelvang's Zidane to two 73% rides to lead the Australian qualification.
For the second time in Wellington this January Roxanne Trunnel dominated the field with Karin Flint's mare Dolton and is almost 100 points above anyone else in the Individual ranking.
Provisional Team Ranking Today
The table shows the Provisional Team Ranking today and the official ranking on January 1st. While there have been some changes in ranking the gains have been to Russia and Canada and the losses to Brazil and Norway. But this Friday and Saturday they will be trying to recover those places.
In Genemuiden there are nine teams competing, Belgium and Denmark will be wanting to hold on to their team qualifications, while France, Norway, Brazil and Finland will be wanting to make the cut, but the three most vulnerable countries, Canada, Russia and Sweden are not competing this week…
by David Stickland
Related Links
The Race for Paralympic Places Continues, Half-way Through a Frantic January 2020
The 2020 Paralympic Format - What to Expect in Tokyo