2020 CPEDI Boneo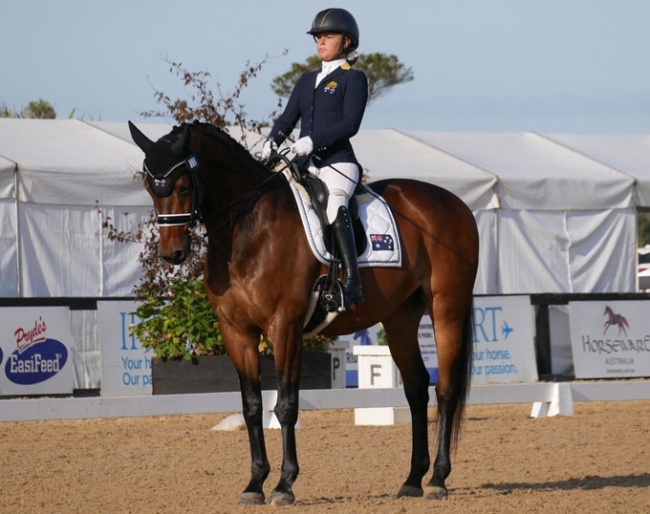 This year's Boneo Classic CPEDI3* on 22 - 26 January 2020 has pushed Australia to the top of the rankings for the Oceania region, with a team score of 807.549. It was the final Australian Paralympic qualifier, which saw 22 combinations make the trek from across the country to compete.
The team score is derived from the top 3 athletes (out of 4) who were named on the Australian team for the event. These riders were Zoe Vorenas and Victoria Davies, as well as past Paralympians Sharon Jarvis and Emma Booth. They managed to post a team score of 423.549 towards the nations ranking.
Team and Individual Tests
Competition began early on Friday morning with the Grade III Team Test. Team rider, Emma Booth and her Rio mount, 18-year old Danish warmblood Mogelvangs Zidane (by Hertug x Manstein), took the win with great score of 73.235%. The partnership and understanding this combination shares is certainly something special, and the experience they have heading into Tokyo will be vital in ensuring their success. After narrowly missing out on coming home with a medal from Tryon, Booth is doing everything she can to prepare for a podium finish at Tokyo.  The pair also won the Individual Championship on the Saturday, with an great qualifying score of 73.824%, which leaves them in a firm position as Australia heads into the final part of team selection.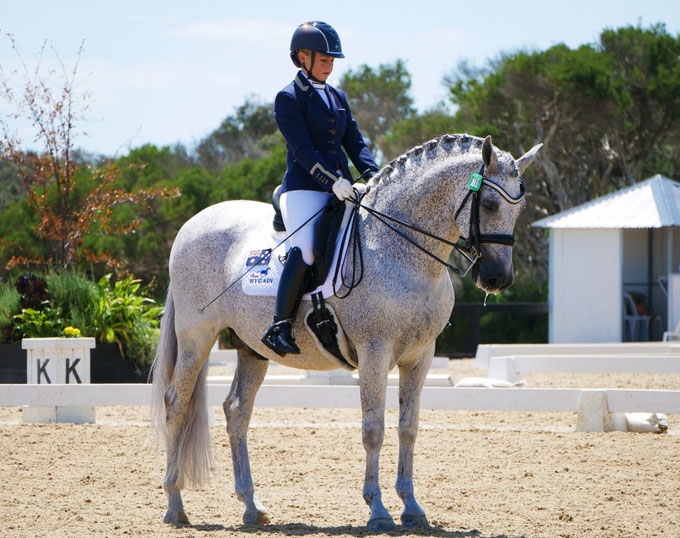 The Grade II competition saw team rider, Victoria Davies and her 15-year old PRE stallion, Andaluka Elegido (by El Caballero Dejado), win the class with 66.869%. A beautiful stallion who doesn't look out of place in the ring, and being an advocate for the PRE and Lusitanos, Davies presents these horses to such a high standard.  Anyone who has had the pleasure of meeting any one of Davies' stallions has always been struck by their levelheaded temperaments that are so crucial to success in Para Dressage. The pair backed this win up in the Individual Championship the following day, with 67.941%, another qualifying score towards their Tokyo campaign.
 The Grade IV competition was a competitive class, with team riders Zoe Vorenas and Sharon Jarvis battling it out for the win. Zoe Vorenas and the 9-year old Australian bred Neversfelde Kipling (by Furst Love) came out on top with a score of 71.667%, only 0.6% ahead of Jarvis who was second on 71.042%. Matilda Carnegie with her 16-year old Stationbred mare, Devils Chocolate, was hot on their heels with a score of 69.708%. The Individual Championship saw Sharon Jarvis and the 17-year old Hanoverian Romanos (by Rotspon x Laptop) take the lead with 70.638%. Phoebe Roche and the 12-year old Australian warmblood Saddle Up Romper Stomper (by Royal Hit x Soturian) came in third with a great score of 66.667%, something Roche and her team could be very excited about.
Freestyle Day
Sunday brought about the Freestyle competition for all combinations who qualified and there were riders in each grade.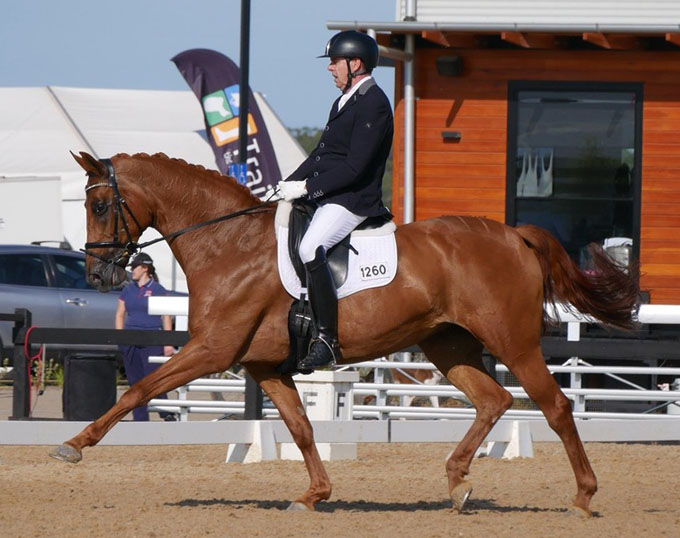 Marnie Clapham, an incredible up and coming Para Equestrian who had a new mount this weekend, took the Grade I Championship. This combination showed a lot of promise and potential, and will be one to watch for the future. Grade II Freestyle saw Victoria Davies score an impressive 70.445%, and thus Davies took out the Championship for the Grade II. Booth once again dominated in the Grade III, with an incredible score of 78.000%, crowning them Champions in the Grade III competition.
All the way from NZL, Rachel Hughes and HPH Benedict came in second in the Freestyle and Reserve Champion. Grade IV was a competitive class once again, but it was Paralympian, Sharon Jarvis, who took the lead with 73.975%. Jarvis also won the Grade IV Championship, with Matilda Carnegie coming in Reserve after a score of 71.375% in the Freestyle. Stuart Drysdale won the Grade V Championship with his beautiful 12-year old Hanoverian Blueberry 20 (by Breitling W x Weltmeyer) after the combination achieved a score of 66.808% in the Freestyle.
Popularity Increase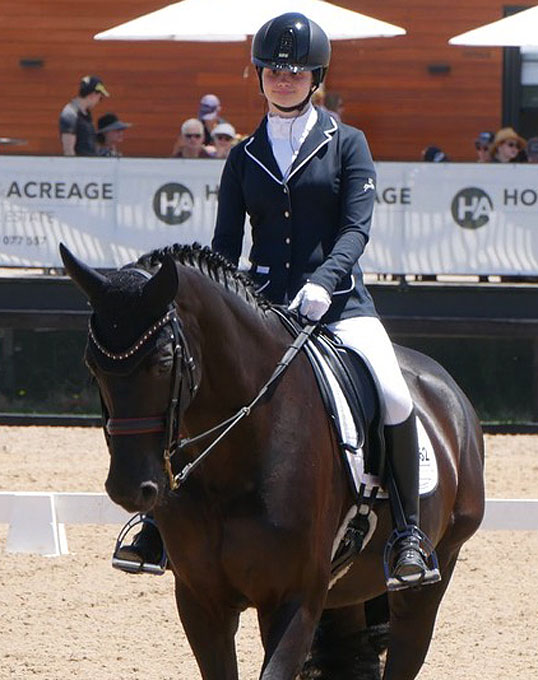 Para Dressage sport has certainly increased in popularity over the years, and Australia has shown that they are truly competitive on an international stage. With riders posting some impressive scores over the last few qualifying events, it has left them in good contention for success in Tokyo later this year.
"I think we can be quite happy, we again had three combinations over 70% in the team and individual test, with even higher scores of course in the freestyle which often happens," explained Australian Para-Dressage Team Coach, Lone Jorgensen. "The team and individual tests are the ones that we have to through in order to be able to get to the freestyle so we are very happy about that. This shows since the last event in December that there is consistency and that actually a few of them have been able to raise their scores. Let's just hope that we get better and better so that we can get a medal perhaps."
- by Zoe Vorenas for Eurodressage - Photos courtesy Australian Equestrian Team
Related Links
Scores: 2020 CPEDI Boneo
The Race for Paralympic Places Continues, Half-way Through a Frantic January 2020