Spain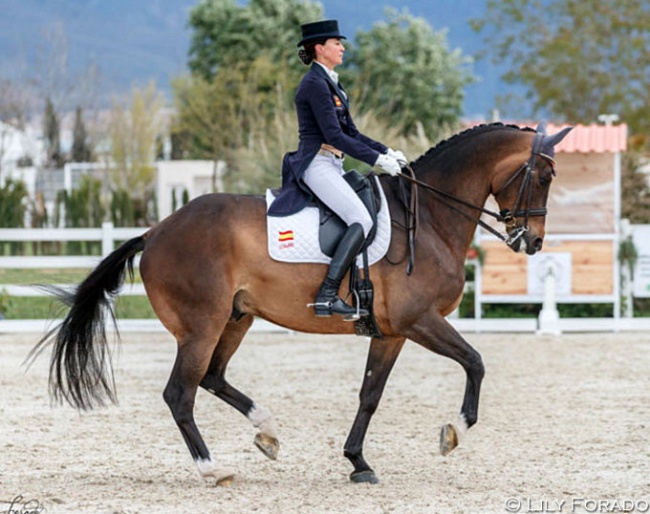 On Friday 24 January 2020 Spanish Olympian Beatriz Ferrer-Salat sustained two fractures to her pelvis in a riding accident near her home Villa Equus in Barcelona, Spain. 
After storm Gloria ravaged the Spanish coast for four days, Friday 24 January brought the first sunshine back out. It prompted Beatriz to take a youngster out for a hack. Accompanied by assistant Paloma Parga (on Rocky), Beatriz rode a youngster into the woods. 
Unfortunately the youngster spooked, bolted and started bucking, launching his rider from the saddle. 
"Although I held on for a while, in the end I was launched and fell on my hip and tail bone," Beatriz took to Instagram. "I stayed immobile because I felt a very intense, local pain in that area and could not move. The ambulance came and they took me to the hospital of Sant Celoni."
Beatriz underwent tests and X-rays. The diagnosis: a fractured pubic and tail bone. She has been transferred to the Hospital de Sant Pau, where the diagnosis was confirmed. 
"Doctors believe that it is best to operate, as I live the life of an athlete. I know that I am in very good hands. On Wednesday I have surgery to fix what has been broken with bolts and plates."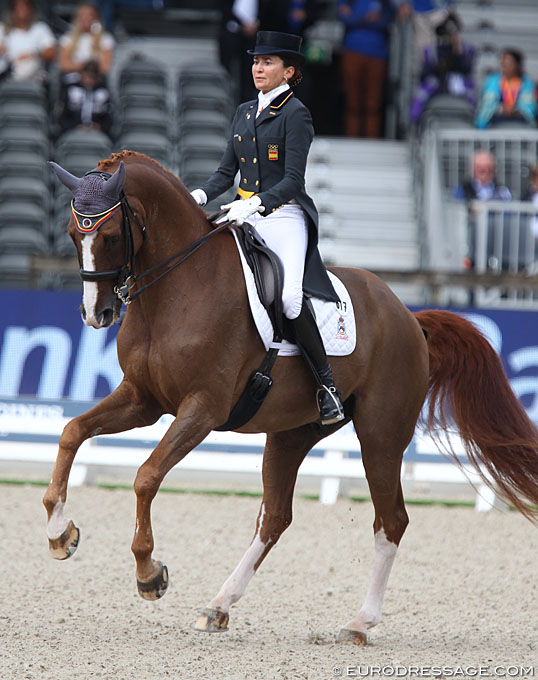 Ferrer-Salat's injury might put her Tokyo Olympic goal in jeopardy depending on her recovery. 
Beatriz was recently submitted to the Spanish "High Performance Group" from which the three Olympic team riders for the Tokyo Olympics will be picked. The long-time Spanish anchor, who won bronze at the Athens Olympics in 2004 on Beauvalais, has been submitted to the Group with her seasoned number one Delgado (19 year old Westfalian, by De Niro x Weltmeyer), as well as with her rising star Elegance (11-year old KWPN, by Negro x Monaco). 
Photos © Astrid Appels - Lily Forado
Related Links
Spanish Grand Prix High Performance Group Set Up as 2020 Olympic Year Begins
Beatriz Ferrer-Salat Win 2019 Spanish Grand Prix Championships