2020 Paralympic Games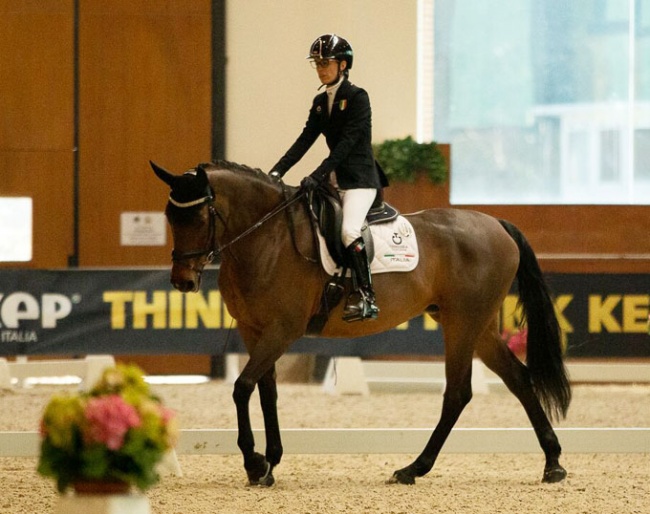 Five of the ten January CPEDI competitions contributing to the Paralympic qualifying scores are now over and there have been considerable changes in the team ranking points and some changes in the Individual ranking and qualification. There are still five more competitions to run, so the races are certainly not over.
So, where do the Nations stand today?
As discussed in the earlier article, NED, GBR and GER are already qualified from Tryon. Then the top 7 national teams from the Paralympic team ranking list will obtain a place, plus continental team allocations to America, Asia, Oceana and Africa (however to date there are no Team results from Africa). The current, unofficial, Team ranking having tracked results since January 1 is shown in the table. The big changes are the significant jumps up for Russia and Canada that have resulted in, at least for now, Norway and Brazil dropping out of the Team places.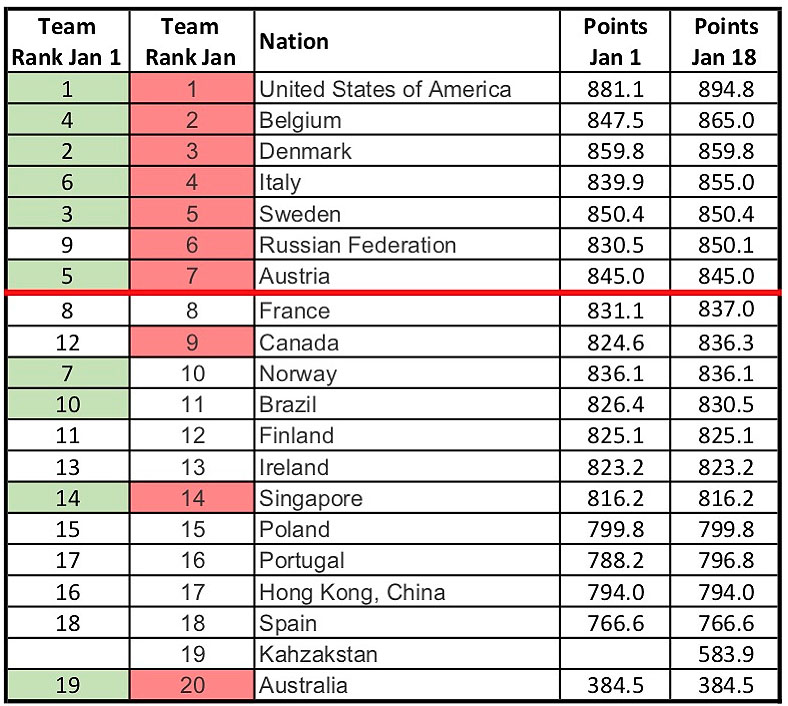 France has closed the gap on Austria (I wonder if we will have a repeat of the change in ranking between them that we saw in December in the able-bodied Dressage?). There are 5 CPEDI left in January: Wellington (USA) (AUS), Boneo, Genemuiden (NED) and two in Sopot(POL). France, Norway and Canada each have the potential to move into the Top-7; Canada already has a qualifying spot as the American continental selection, but interestingly if they move into the Top-7 then Brazil would pick up that American place.
The Individuals who have changed the Team ranking
Of course, team rankings are made of Individual performances and its worth just noting here the stars at each of the past 5 shows that have contributed to their team successes.
First show of the month was in Moscow with the top team scores coming from Natalia Martyanova and her 7-year old mare Quinta, they have competed 25 times since April 2019 and came in with a 72.946 in the Team and 71.944 in the Individual. As noted below she is now ranked third in the world among Grade V riders. A week later in the second Moscow show she scored and 72.504 and a 73.016 and again topped the Russian team points.
The Wellington show has already been reported on EuroDressage where the scene was dominated by Roxanne Trunnell on Karin Flint's 8-year old gelding Dolton with two scores above 81% that rocketed her to the top of the overall, and Grade I, ranking lists.
At last weeks show in Maçon, France four teams competed, Belgium took the honours with Michele George and her 10-year old gelding Best of 8 scoring 73.482 and 75.181 and a 77.275 in the Freestyle. The week was rounded out by the show in Ornago Italy, Italy was the only nation with a team there and as usual Sara Morganti with her 15-year old mare Royal Delight dominated the event with scores of 72.202 and 79.524. With those scores she recovered 2nd place in the overall and Grade I ranking, edging back past Rihards Snikus of Latvia who held that place for a few days following his rides in Maçon where he had an 80.266 result in the Individual test on King of the Dance
The Individual Rankings
There are now more than 250 riders in Paralympic ranking list, the official list does not come out till the end of the month but we have been tracking the points unofficially. This provisional status is given in the table, where the top 5 riders in each grade are shown. The likelihood is that many of the future medalists may well be in this version of the table
Text by David Stickland
Related Link
The 2020 Paralympic Format - What to Expect in Tokyo