Training Services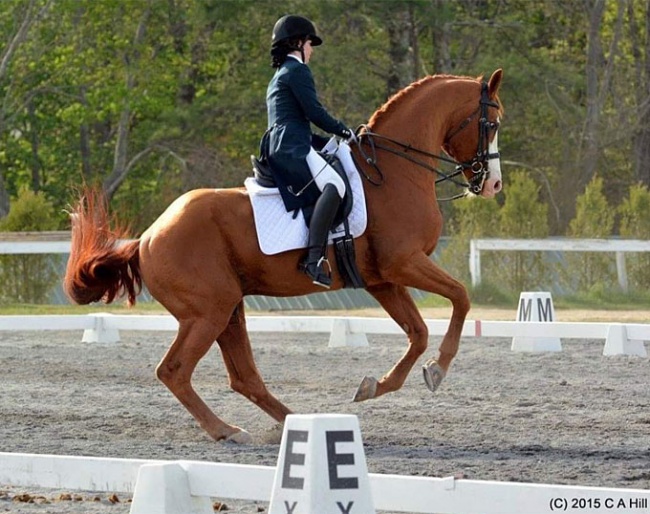 Keep your riding muscles in motion this year with a new offer from the Dave Thind Method! Purchase Module 1 of the "Movement Education for Equestrians" course for just $20, a package that usually retails for $109, for a limited time.
Recently returned from teaching his body mechanics and seat training in Germany to some of the most successful riders in the world, Thind would like to make his online courses more accessible to riders everywhere. For a limited time the Module 1 introductory course will be offered at the exceptional price of $20 to appeal to every budget.
On this side of the pond, riders of varying ages and training levels, including Canadian Olympic Medalist Cindy Ishoy, have appreciated the Dave Thind Method and its benefits both in and out of the saddle. In another effort towards accessibility, the Dave Thind Method online courses will also be available in German and French later this year.
"You have to experience it to believe it. I have first-hand, witnessed and experienced powerful, undeniable, and almost unbelievable improvement in both posture and motor function using the Dave Thind Method," attested Dr. Hollis Day. Dr. Day, who is head of Geriatrics at Boston Medical and a lifelong hunter/jumper competitor that now trains and competes in dressage. "Dave's highly advanced knowledge of anatomy, biomechanics and how humans learn is something every rider can benefit from," she added.
Harmonious and optimal body mechanics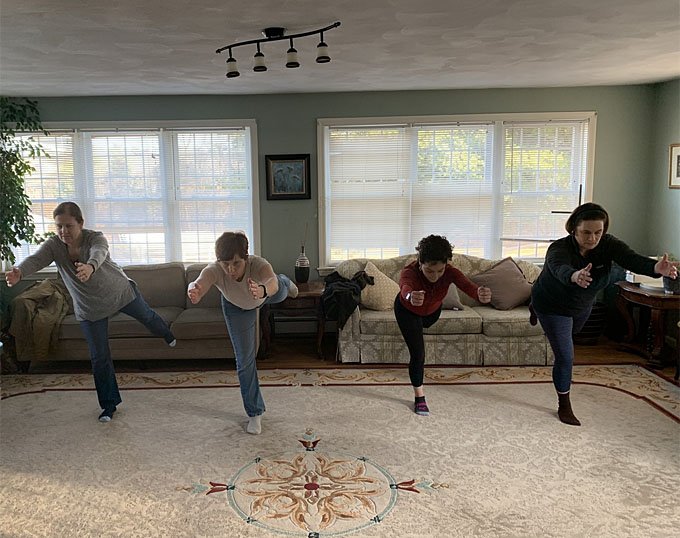 Harmonious and optimal body mechanics in riders and horses has long been the focus of Thind, a German FN Certified "Trainer A" and biomechanics expert. Thind also holds an FEI Trainer III passport in dressage, show jumping, and eventing and has taken professional training in the Feldenkrais Method. Based on both professional study and personal experiences as an equestrian athlete, Thind has created a coursework of exercises designed to promote synergy between horse and rider as well as alleviate chronic pain and improve overall biomechanics.
USDF Gold Medalist Stacy Brass on her experience: "I can't express enough how much the Dave Thind Method has helped my body to recover from injury and then maintain my body as a professional rider riding many horses per day. I have been a professional for 18 years now and was feeling the effects of the compression on my back and neck area. Even though I received chiropractic care weekly along with regular massage work, I had resigned myself to the thought that I would most likely deal with chronic back and neck pain for the rest of my life and that the damage done was irreparable. I'm so glad I was pointed in the direction of trying the Dave Thind Method! After just one session, my lower back and neck began feeling relief. I repeated this module several times when I developed light pain, each time it worked like magic! I went from a rider worried about never being able to ride again and feeling like I had to consider surgery to a confident FEI rider, back in the saddle again. My only regret was not trying this method before my injury, even though I had heard of it. Now that I'm through the pain, this same method provides me tools to advance my riding. I feel myself and my horses more clearly and accurately. Through this, I easily have access to the slightest of nuances. Cool stuff! Thank you Dave!"
In-Person Sessions in Wellington
For those in those in the Wellington area this season, from January 20 to April 1 Thind will offer his in-person sessions, both mounted and unmounted. He works alongside the trainer, observing the ride, and discussing findings and possible suggestions with the rider and coach. Once a consensus is reached, Thind works to address posture retraining, task specific functional motion, address asymmetries, tackle one-sidedness in training and showing, assess the dominant eye and the related preferences to the standing leg and dominant seat-bone, and offer explanations as to why you turn better in one direction and other motion related asymmetries. Riders receive hands on work and body awareness-exercises, specifically tailored towards their unique needs and goals. Often the 'rewiring' is immediate. Group classes will also be offered at Bocoy Stables in Loxahatchee, Florida on Monday evenings.
German Olympic team and individual medalist who already received a perfect 10 on her seat at the Olympics told Dave Thind during a DTM session that "as riders we can always improve and the goal is to find out how we can make small improvements first in our body and then in the horse. For example, how to make the right pirouette as good as the left."
For All Disciplines and All Levels of Riders
While the results of the Dave Thind Method have in the past appealed to dressage riders who wish to improve their scores and their horse's scope of movement under saddle, the principles taught apply to all disciplines and levels of rider.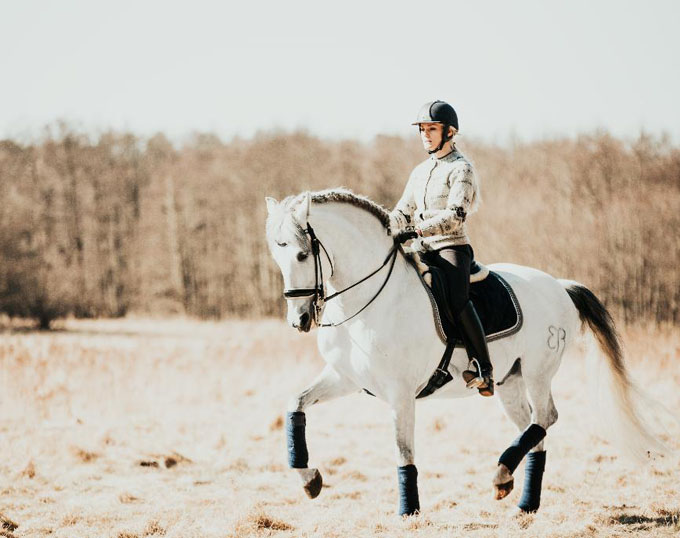 In addition to improving the sitting trot and achieving a more beautiful, deep, supple and effective seat, the Dave Thind Method also releases tension that blocks horses and riders, reduces repetitive compensation patterns, stiffness, crookedness and postural misconceptions that all riders pick up over time. While addressing pain is also a core tenet of the method, the mental and physiological benefits are wide and varying. Riders have also reported a reduction in anxiety and power of the sympathetic nervous system, which is responsible for the flight, fight, freeze responses, and an improvement in internal dialogue.
Keep your riding muscles in motion this year with a new offer from the Dave Thind Method! Purchase the entire "Movement Education for Equestrians" course for just $20, a package that usually retails for $109, for a limited time.
For more information on the Dave Thind Method, visit www.DaveThindMethod.com! ​
Follow the Dave Thind Method on Facebook (@davethindmethod) and Instagram (@thinddave)!