FEI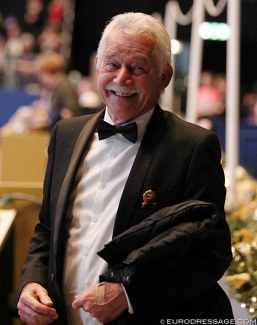 The ground jury for the two European Youth Riders Championships events in the summer of 2020 have been appointed. 
The 2020 European Junior and Young Riders Championships will take place at Hartpury College in Hartpury, Great Britain, and its dates - 27 July till 2 August 2020 - coincide with the Tokyo Olympics (25 - 29 July 2020).
British 5* judge and FEI Judge General Stephen Clarke will be president of the young rider panel, while Finnish 5* judge Maria Colliander chairs the junior panel. 
The appointed judges for Hartpury are:
Stephen Clarke (GBR)
Maria Colliander (FIN)
Eddy de Wolff- van Westerrode (NED)
Evi Eisenhardt (GER)
Thomas Lang (AUT)
Clive Halsall (GBR)
Elisabeth Max-Theurer (AUT)
Kurt Christensen (DEN)
Trond Asmyr (NOR)
Lars Andersson (SWE)
Belgian Freddy Leyman (BEL) will serve as Technical Delegate
The 2020 European Children and Under 25 Championships will take place at Stable Unikornis in Pilisjaszfalu, Hungary, north of the capital Budapest on 18 - 23 August 2020.
Danish 5* judge Leif Tornblad is president of the Children ground jury, while Colliander will head the Under 25 panel. 
Maria Colliander (FIN)
Leif Törnblad (DEN)
Yuri Romanov (RUS)
Elisabeth Max-Theurer (AUT)
Orsolya Hillier (HUN)
Henning Lehrmann (GER)
Annette Fransen-Iacobaeus (SWE)
Isobel Wessels (GBR)
Vincenzo Truppa (ITA)
Jean-Michel Roudier (FRA)
German 5* judge Gotthilf Riexinger (GER) is the Technical Delegate.
Photo © Astrid Appels
Related Links
Ground Jury for 2020 World Young Horse Championships Appointed
Dates Confirmed for 2020 European Children & Under 25 Championships
Hungary Wins Bid to Host Three European Championships in 2020 and 2021
Hartpury to Host 2020 European Junior and Young Riders Championships