FEI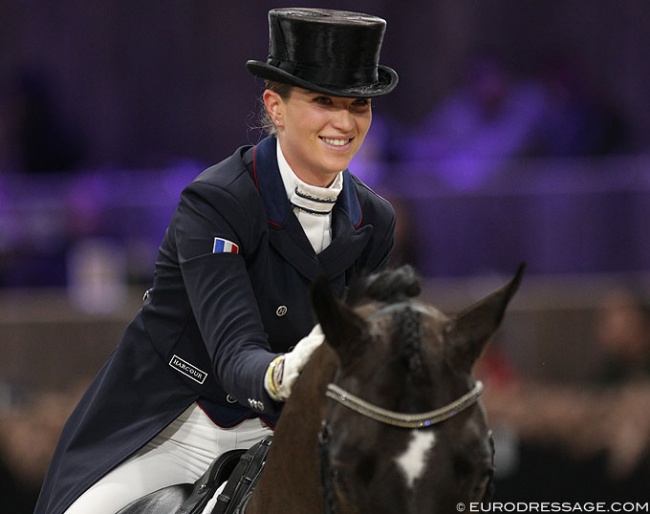 The last competition that can qualify a nation for a team or individual place in the Tokyo Olympics is over with the 2019 CDI-W Mechelen in Belgium as final competition before the 31 December 2019 deadline. 
With Brazil and South Africa both unable to achieve the Minimum Eligibility Requirement (MER) for qualified teams, two slots opened up for composite teams. These places were taken by France and Austria.
Individual Slots Allocated, Riders Still to be Determined
Based on the Olympic Ranking List 15 individual slots based on geographical location have been allocated as well. Individual riders have secured a slot for their country, and not for themselves personally.
Their NOC/National Federation gets to decide which rider to send to Tokyo and it can albeit be a different rider from the one who secured the starting place.  The timer on that individual qualification process runs out on 1 June 2020.
In the next weeks the Olympic Committee, or their representatives at the FEI, will send out letters requesting National Committees to confirm their intentions to participate with a Team or with an Individual rider.
Rider/Horse combinations who hope to fill those places must personally achieve the Minimum Eligibility Requirement (MER) in the period 1 January 2019 – 1 June 2020. The MER requirement is two 66+% rides at Grand Prix with at least one 5* judge, not from your nation, also above 66%.
So Which Teams are In?
So where are we on Team qualifications? There can be a maximum of 15 teams and they were selected at key events over the last 18 months:
Japan as Host State
Germany, USA, Great Britian, Sweden, the Netherlands and Spain at the WEG 2018
Denmark, Ireland and Portugal at the European Championships 2019
Russia from Group C (But presumably under a neutral flag due to the WADA ruling)
 Canada and Brazil at the Pan-Am games 2019
South Africa from the Group F Qualifying event
Australia from Group G based on WEG 2018 results
Each of these nations was required to show by Dec 31, 2019 that it has at least three combinations that have passed the MER qualification at that time so it would in principle be capable of fielding a team.
Unfortunately, neither Brazil nor South Africa have been able to satisfy that requirement so their team places will be re-allocated, and each will receive an individual invitation.
France and Austria Can Send Composite Teams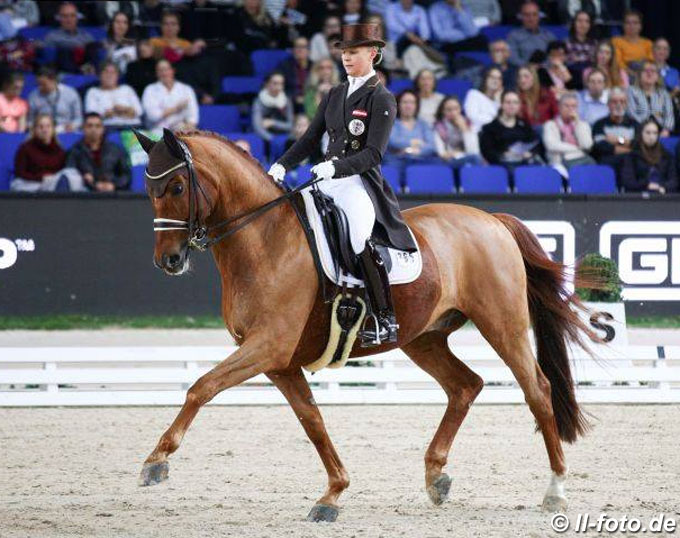 The team places for Brazil and South Africa will be reassigned to the nations with the lowest Olympic Ranking List Sum for their top three combinations, so called composite teams. 
This "sum of rank" is an FEI rule which says that potential composite teams are ranked by the sum of their ORL ranking places and the one with the lowest such sum goes to the top of the list.
After the CDI-W Mechelen it became clear that France won the race for a composite team with riders Morgan Barbançon, Anne-Sophie Serre and Alexandre Ayache collecting 2877 points  and a 191 sum of Rank.
Austria follows in second place with Victoria Max-Theurer, Ulrike Prunthaller and Stefan Lehfellner finishing on 2822 points and a 199 sum of rank.
Not qualified as a team, but following in third place on the ORL Sum is Belgium with 2639 points (292 sum). Luxembourg is fourth with 2625 points (313 sum).
Which Countries Can Send an Individual Rider?
In addition to the 15 teams there are a maximum of 15 individual places, mostly chosen on a geographical basis.
Group A (North Western Europe) Finland (Ruoste) and Norway (Fabrot). 
Norway to date has no riders who have satisfied the MER; they have till June 1 to do that or until 16 March to decline the invitation
Group B (South Western Europe) Luxembourg (Wagner) and Switzerland (Wientzek-Pläge)
Group C (Central and Eastern Europe, Central Asia) Ukraine (Logutenkova) and Belorussia (Karasiova)
Group D&E (North, Central and South America) Brazil (Tavares de Almeida), Dominican Republic (Losos de Mūniz), Bermuda (Collins), Mexico (Pujals)
Group E (Africa and Middle East) South Africa (Seymour), Morocco (Jilaoui)
Group G (South East Asia, Oceania) New Zealand (Williamson) and South Korea (Hwang)
FEI Olympic ranking List – top athlete not from a nation already selected above: Belgium (Roos)
Should one of these individual nations decide not to send a competitor then the next in line would be Italy, Slovakia, Estonia.
This information remains provisional until the FEI will confirm these rankings and allocations when it comes out of its Christmas/New Year holiday.
by David Stickland and Astrid Appels - Photos © Astrid Appels - LL-foto
Related Links
The Olympic Curtain Falls for Brazil and South Africa, Austria and France Get Team Spot
Brazil, South Africa, Austria, France Sprinting for Olympic Tokyo Team Qualification
Roberta Prescott: "Brazil's difficult path to Tokyo 2020"
Will South Africa/Brazil Make it to Tokyo, Or Will Austria And/Or France Qualify Composite Team?
FEI Confirms: Russian Dressage Team Can Compete at 2020 Tokyo Olympics Under Neutral Flag
WADA Bans Russia from Sports for 4 Years, Including 2020 Tokyo Olympic Games