South Africa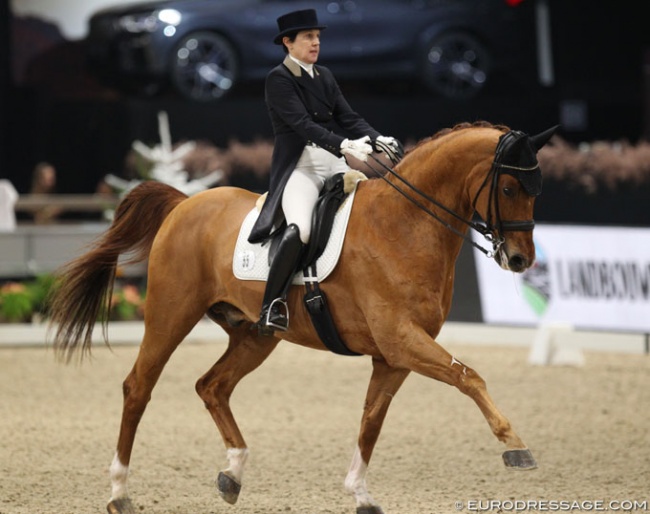 The curtain for Brazil and South Africa competing as a team at the 2020 Tokyo Olympics has fallen. Neither country has been able to achieve the required MER scores by three team members before the deadline of 31 December 2019.
Today the Grand Prix at the 2019 CDI-W Mechelen in Belgium was ridden, the last competition where riders had the opportunity to achieve  the Minimum Eligibility Requirement (MER) for qualified teams.
The MER requirement is two 66+% rides at Grand Prix with at least one 5* judge, not from your nation, also above 66%.
Brazil and South Africa Lose Olympic Team Spot
With the deadline drawing nearer, riders frantically began competing all over Europe in a final attempt to get their scores. The Brazilian team even shipped their horses to Moscow in a last effort, but to no avail. Two Brazilians achieved one MER score (Leandro Silva with DiCaprio at the 2019 Pan American Games; João Victor Marcari Oliva at 2019 CDI 3* Le Mans), but no third rider. 
South Africa's Olympic team hope relied entirely on Laurienne Dittmann who was the last of three riders that still needed to get one more 66% MER. However, starting places at the last Europeans shows of the months were impossible to get by riders from "exotic" dressage nations unless they paid for a staggering fee for a VIP table in exchange for a starting place. Dittmann's only option was to ride in Mechelen, the last chance. 
Today Ditmann and her 13-year old Hanoverian gelding Don Weltino K (by Don Frederico x Weltmeyer) scored 62.826 % for the Grand Prix in Mechelen. Unfortunately this meant losing the team spot
The silver lining for South Africa, however, is that Tanya Seymour has captured an individual Olympic slot for her country as the highest ranked rider in Group E on the Olympic Ranking List. 
Austria and France Celebrate
The team places for Brazil and South Africa will be reassigned to the nations with the lowest Olympic Ranking List Sum for their top three combinations, so called composite teams.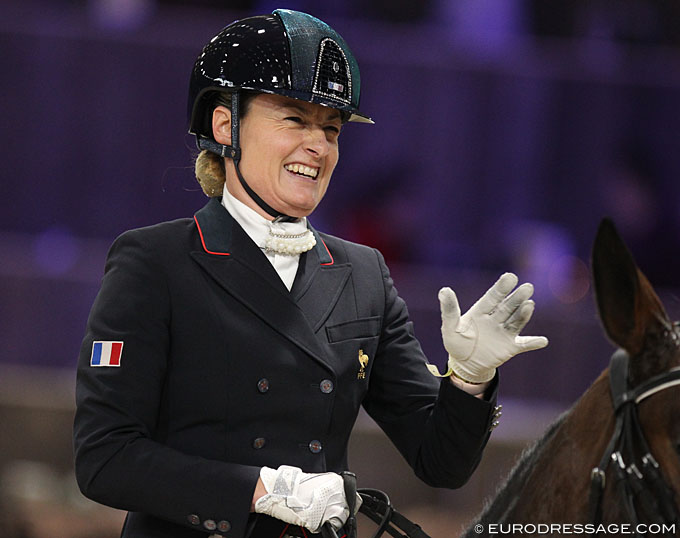 Austria has qualified a composite team based on the performances of Victoria Max-Theurer, Ulrike Prunthaller and Stefan Lehfellner. 
France qualified a composite team thanks to the efforts of Morgan Barbançon, Anne-Sophie Serre and Alexandre Ayache.
The federations of both nations faced tough criticism when their boards decided not to send a team to the 2018 World Equestrian Games in Tryon, where Olympic team spots were up for grabs. France and Austria both wagered on the 2019 European Championships in Rotterdam for Olympic qualification, but failed to get a slot there. France was 10th and Austria 12th (out of 15) in the nations ranking. 
The selection and board of both federations can now sigh in relief as they got their Tokyo team ticket through the back door. 
Photos © Astrid Appels - No Reproduction allowed
 Eurodressage was on the scene in Mechelen today. if you are interested in photos for social media, send us an email
Related Links
Brazil, South Africa, Austria, France Sprinting for Olympic Tokyo Team Qualification
Roberta Prescott: "Brazil's difficult path to Tokyo 2020"
Will South Africa/Brazil Make it to Tokyo, Or Will Austria And/Or France Qualify Composite Team?