Germany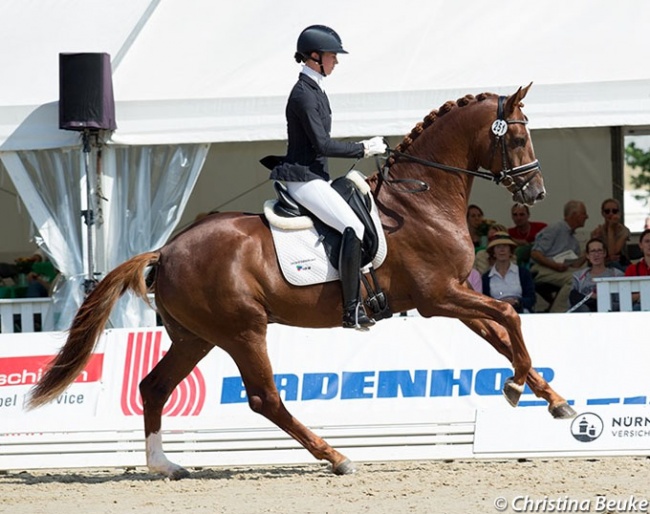 The breeding department of the German Equestrian Federation made the remarkable decision to remove the minimum score requirement of 7.5/7.8 in Stallion Performance Tests (HLP).
The breeding department decided this in a special meeting, where a majority voted in favour of the removal of the minimum criterium. They call the decision part of the "liberalisation of the Stallion Performance Test."
Everybody is a Winner?!
The suitability test for 3-year olds and sport test for 4- and 5-year olds remain mandatory for stallions to maintain their licensed status in Stallion Book I. 
To pass the testing, stallions had to score a minimum total of 7.5 (or 8 for dressage/show jumping) in the 14-day test and an average of 7.8 in the sport test or 50-day performance test. These minimum requirements will no longer be necessary as of 1 January 2020.
Individual breed societies can still decide for themselves if they want to have a minimum score for stallions to pass the test and keep their licensed status. 
The Breeding Department considers the future testings a "quality check"
"Instead of constantly discussing necessary systemic changes because of the many drop outs and failing horses, eliminating the minimum score now gives each breeding association the opportunity to focus on and highlight those stallions with particularly good performance," said Drs. Klaus Miesner, Managing Director of the FN Breeding Department.
The breed societies also agreed to the idea of awarding a premium or a special title to their particularly successful HLP stallions.
Horse Passport to Indicate Stallion Book II
Already in May, the breed associations discussed and agreed on the issue of Horse Passports for Stallion Book II offsping (stallions who have not passed or completed the performance tests).
It has now been decided that both for colts and fillies, whose sire are not yet entered in Stallion Book I, will have this marked in the horse passport. 
Photo © Christina Beuke
Related Links
German Stallion Performance Testing Undergoes Further Changes, Suitability Tests in 2017
Damaschino, High Scorer of the 50-day Stallion Performance Test in Schlieckau
Quabrie, High Scorer of the 2019 Neustadt/Dosse Autumn Stallion Suitability Test