2019 CDI Randbøl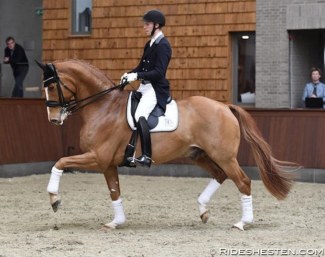 The 2019 Blue Hors Dressage Festival in Randbøl, Denmark, kicks off today 7 November 2019 with a new record set in Denmark: riders from 20 different nations will be participating in the CDI 3* Grand Prix.
Blue Hors Has Tokyo Flair
The top notch panel of judges that is officiating at this show has been the magnetic pull for riders to compete at this 3* CDI event.  With three 5* judges scoring the Grand Prix, riders get an excellent opportunity for riders to achieve their Minimum Elegibiltiy Score (MER-MES) for the 2020 Tokyo Olympic Games. 
Judges Susanne Baarup (5*), Hans-Christian Matthiesen (5*), Isobel Wessels (5*), Irmeli Summanen, and Mats Eriksson (3*)  make up the ground jury. 
"We actually were in the unusual situation of not being able to hang the many flags of the participating countries, but we solved the problem," said show manager Christian Struck. "To our knowledge there are so many nations competing in the Grand Prix that it's actually a record for Denmark."
Super Stars Gather at Blue Hors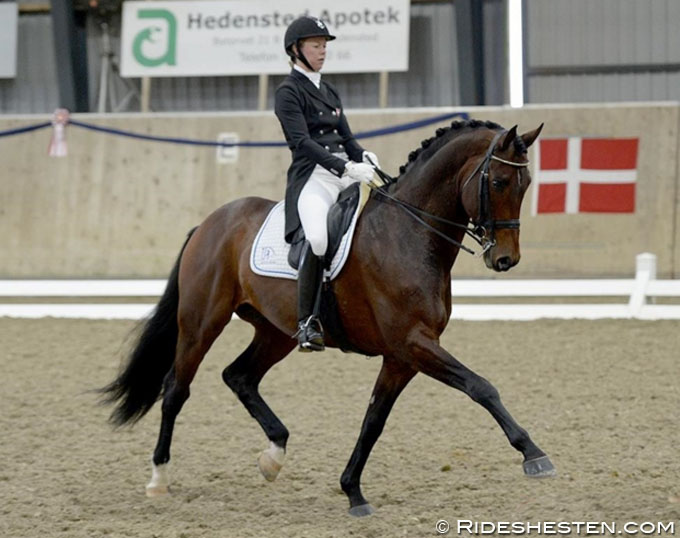 Denmark's best of the best is competing in Randbøl this weekend: homeside hero Daniel Bachman Andersen is returning to the show ring with Blue Hors Zepter. He is joined by Olympian Anna Kasprzak (Addict de Massa) and and Danish team rider Agnete Kirk Thinggaard (Blue Hors Zatchmo).
British Olympian Emma Hindle has brought her two Grand Prix horses Romy del Sol and Diesel to Denmark, while Rio Olympian Christian Zimmermann (Roble) is trying to earn his ticket to a second Games for his adopted country Palestine. 
The Blue Hors Festival has some Latin American style going, as a group of three Brazilian riders (Joa Marcari Olivia, Edneu Senhorini, Pedro Taveres) have come out of hibernation and are in full swing to achieve their qualification scores in Europe.  They are joined by Patricia Ferrando (Elvis) from Venezuela, Virginia Yarur (Ronaldo) from Chile) and Yvonne Losos de Muniz (Aquamarijn) from the Dominican Republic.
Optimal Conditions for Horse and Rider at Blue Hors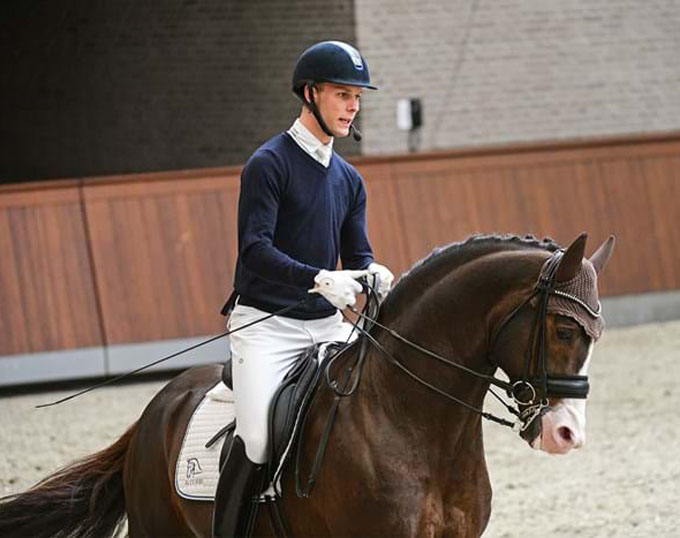 The Blue Hors Dressage Festival saw the light in November 2013 and has been an unconditional success ever since. In a period of only three years the show has established itself on the Danish dressage scene as one of the most prestigious and attractive shows with an international atmosphere.
Aside from a 3* international program at this year's event, the competition boasts a large set of national classes from M-level to Grand Prix, as well as a clinic by Daniel Bachmann, a stallion show and an after party.
Blue Hors is one of Europe's leading EU stallion stations with everything under one roof. With a clear focus on preparing the stallions for top level sport instead of sales, the atmosphere and conditions at Blue Hors exude a long-term thinking for high performance sport. 
For more information, visit https://www.bluehors.com/en/events/dressagefestival/
Quick links : CDI masterlist - program - starting lists/results
Related Links
2019 Blue Hors Dressage Festival to Bring the Best of Denmark in a 3* CDI