FEI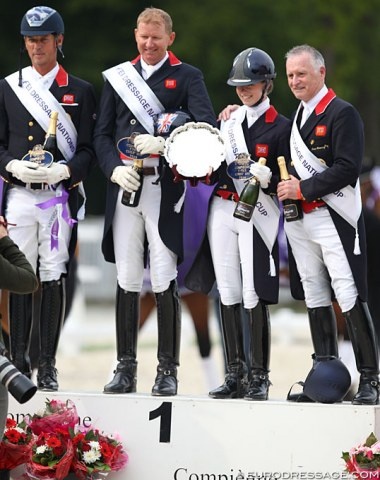 The 2020 FEI Dressage Nations Cup series will feature just five legs instead of eight in 2019.
With 2020 being an Olympic year the FEI calendar for next show season has undergone several changes. The 2020 Tokio Olympic Games take place at the end of July and this event influences the dates of other international events earlier in the season.
The annual CDIO Aachen has been scheduled for June to accommodate to the Olympic selection process. It is tradition for several nations to hold their final team selection trial in Aachen (Germany, Denmark, Spain for instance). 
Five shows have received CDIO status, the four European events have 5* event, the kick off event in Wellington, Florida, is a 3*. 
The 2020 FEI Nations Cup Dressage series will include:
CDIO Wellington, Florida  - 11 - 15 March 2019
CDIO Compiègne, France - 14 - 17 May 2019
CDIO Aachen, Germany - 2  - 7 June 2019
CDIO Rotterdam, Netherlands - 18 - 21 June 2019
CDIO Falsterbo, Sweden - 9 - 12 July 2019
In the past four CDIO's would be hosted in July (Falsterbo, Aachen, Hickstead,
Dropouts for 2020 are Uggerhalne, Jarvenpaa and Hickstead.
Related Links
FEI Decided on Tokyo Olympic Qualification Period
Portugal Writes History at 2019 CDIO Hickstead, Sweden Wins 2019 FEI Nations Cup Series
Geesteren and Järvenpää Added to 2019 FEI Nations Cup Series