Westfalian Auction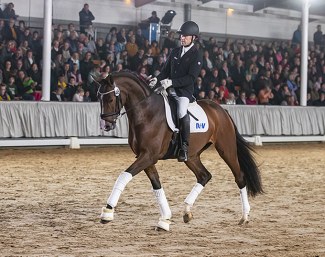 Sinfonie became the price highlight of the 2019 Westfalian Autumn Elite Auction held in Munster-Handorf on 6 October 2019. 
Sinfonie (by Sir Heinrich x Windspiel As), bred by Theodor Arndt and owned by Christoph Rawert, sold for 130,000 euro. Jessica Suss will receive the ride on the mare.
The second most expensive horse was Belle Vie (by Benicio x Laudabilis), bred by Maria Leusmann. She found a new owner for 126,000 euro.
Viva Vivaldi (by Van Vivaldi x Show Star), bred by Thomas Holling and owned by Wilhelm Holkenbrink, fetched 83,000 euro. 
For Justice (by Fashion Marker x Ehrentanz) sold for 62,000 euro to a local customer.
Mr Schlüchen paid 62,000 euro for Banderas (by Buckingham x Laureus). The horse has now been renamed Burberry and will be trained and competed by Fie Skarsoe.
Deia (by Dimaggio x Show Star) moves to Saxony for 52,000 euro. Skadi S (by Sir Heinrich x Furst Grandios) stays local for 50,000 euro. Bolero (by Belissimo M x Davignon) fetched 40,000 euro.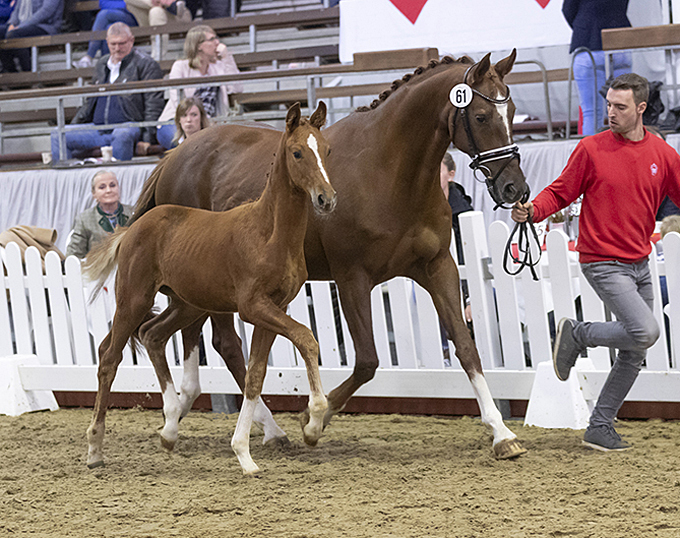 The most expensive foal was Euer Ehren (by Escolar x Sir Donnerhall), which found a new owner for 30,000 euro.
A Hessian based client paid 16,500 euro for Vionic (by Valverde x Jazz). Eine Wie Diese (by Erdinger x Wolkentanz) moves abroad for 10,500 euro and Fallon (by Fontaine TN x De Niro) relocated to Rhineland for 10,000 euro.
Forty-four riding horses and 16 foals were sold at this auction. Eight horses dropped out of the auction. The average price for a horse was 28,943 euro, for a foal 8,856 euro.
Photos © Recki