U.S.A.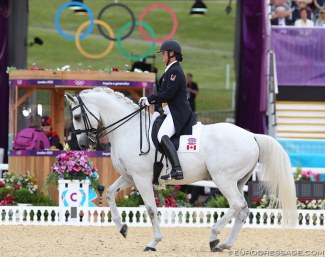 As excitement grows for the grand opening of Poinciana Farm in November, Jane Cleveland, the owner and inspirational developer of the farm, is thrilled to welcome international Grand Prix competitor Jacqueline Brooks to the Poinciana team.
Adjacent to Wellington, Florida, the state-of-the-art facility is revolutionizing the business of boarding and horse care in the winter equestrian capital by providing only full-care services to clients.
Located on C Road in Loxahatchee Groves, the 13-acre horse park features the highest-quality amenities in a natural and peaceful environment only seven miles from the Adequan® Global Dressage Festival. Offering 60 stalls, annual or seasonal boarders at Poinciana Farm will have access to a covered arena, a double-wide outdoor arena, a walking trail around a lake, a covered walker, open and covered round pens and grass paddocks. No matter the weather, equestrians can enjoy a climate controlled building for vet or farrier appointments, plus the facility is designed to withstand 145mph winds during hurricane season for year round use.
"The client is the priority at Poinciana Farm and the business is focused on making boarding as easy as possible at a friendly place where they can train and enjoy their horses," Cleveland explained. "I've worked really hard to build the best facility that I can with every amenity I can think of. However, the most important amenity is the culture and it's exciting to have Jacquie join us as she is known as one of the friendliest professionals in the business. We look forward to having her students and her Labradoodle, Tucker, having fun at Poinciana Farm as well."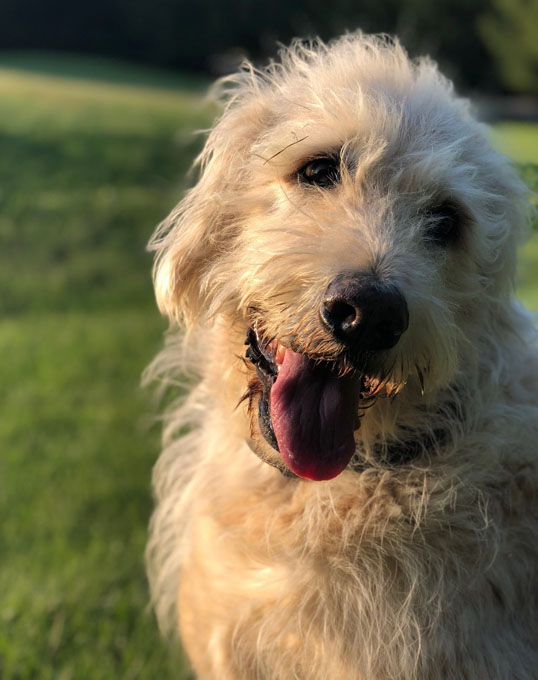 With the countdown to season rapidly approaching, Brooks, a two-time Canadian Olympian and Pan American Games silver medalist, is eagerly awaiting her move south for the winter to settle into the new home for herself, her horses and her clients at Poinciana Farm. "The amount of thought that has gone into the design and the building quality makes Poinciana Farm more than a perfect fit for my business," Brooks said. "The barns themselves are very well ventilated and airy. The horses are protected from the elements but there is a lot of fresh air and a feeling that the horses are not so boxed in. The fitness track around the lake is also awesome for us as it's nice to ride outside the ring to give the horses a mental break. The farm really has it all!"
It's been a whirlwind last few years for Brooks as her horse-of-a-lifetime, D Niro, affectionately called Goose, retired in 2018. Together, D Niro and Brooks competed at the 2012 London Olympics, the 2013 Gothenburg World Cup Finals and multiple Grand Prix wins at Dressage at Devon. Earlier this year at the Adequan® Global Dressage Festival, Brooks made her international Grand Prix debut with her upcoming superstar, Westwood 5. The 12-year-old Hanoverian gelding owned by Stone Hill Equestrian Ltd. has continued to develop over the summer. The pair recently swept the CDI-W Saugerties with wins in both the Grand Prix and Grand Prix Special and claimed the win in the CDI-W Grand Prix for the Special as well as the Grand Prix Special at Dressage at Devon. Brooks has her eye on representing Canada at her third Olympic Games in 2020 in Tokyo, Japan, and she is confident that Poinciana Farm will be the perfect training base during the qualifying season.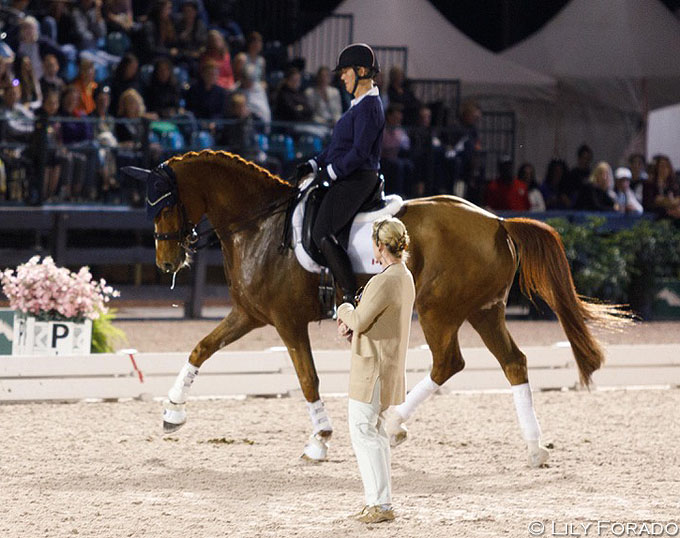 "This year is a big year for us with the Olympic qualifiers coming up for Tokyo and I have pretty exciting competitive Grand Prix horses coming up," Brooks explained. "We wanted a facility that could offer the best protection to our horses during the winter season. It was crucial for us to find a facility where we could have a covered ring to ensure that we didn't lose training days due to heat or rain, plus a positive, not stressful atmosphere. The season can be really hard on both riders and horses — it's a lot of shows and a lot of training, and I wanted to be sure that we were going to be riding on the best footing. Poinciana Farm's outdoor and indoor footing is world class.
"I am so grateful to be joining Poinciana Farm with my barn and grateful that Jane as taken on such a huge project to create a state of the art facility," Brooks concluded. "It's very generous for her to build a facility available to the public and I invite others to join me!"
From no motorized vehicles allowed past the first barn of the horse park to a welcoming environment where boarders can train with any trainer they prefer, Poinciana Farm's goal is to make training and caring for horses as carefree and enjoyable as possible.
If interested in scheduling a tour or to learn more about boarding opportunities, please inquire by submitting a contact form here. 
Find out more about Poinciana Farm at www.poincianafarm.com
Text by Annan Hepner - Photos © Hepner / Eurodressage
Related Link
Poinciana Farm Making the Wellington Experience Carefree