FEI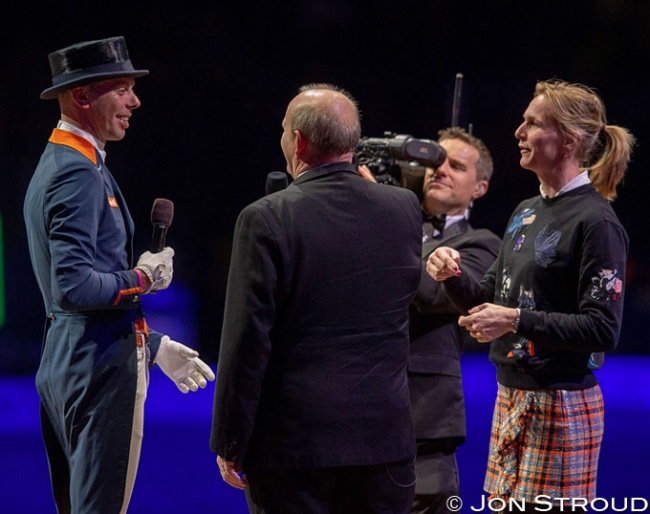 The FEI is continuing to seek for a workable shortened version of the Grand Prix test that might make high performance dressage sport more popular amongst the broader crowds.
The FEI recently held a test day of new shortened tests at the DOKR/German National Equestrian Centre in Warendorf on Monday 9 September 2019. It was a behind-closer doors test event, which was never made public. 
The test event was attended by a select group of stakeholders, including riders, trainers, judges, show organizers and some FEI representatives. 
Several tests were put under review, showcased either on horse and even by feet, to see which movements and lines work best. The FEI called in the expertise of riders such as Isabell Werth and Hubertus Schmidt, as well as from German team trainer Monica Theodorescu. 
Three test riders were invited to this "special" meeting: Marcus Hermes and the Warendorf based riders Bianca Nowag and Claire-Louise Averkorn. 
Several versions of a Grand Prix test, the Inter A and B and the Developing GP horse test as well as the Children's tests were being tried. 
Frank Kemperman, chair of the FEI Dressage Committee, made a short statement to the German FN, which released a non-descript press release about the test event. Kemperman said: "We had good conditions here, thank you to all participants. It was a very interesting test and we gathered lots of impressions and findings, which we will discuss in the committee."
In October 2018 the FEI surprised everyone when it announced that a shortened Grand Prix test would be tested, straight away in competition, at the CDI-W London World Cup qualifier. Riders rejected the test afterwards citing a lack of flow from movement to movement.
The FEI supports the idea of a shortened GP test because it hopes "to maintain a pacey and interesting competition on the first day, keep the audience engaged, expose emotions with direct interview of the athletes still mounted at the end of the test."
Photo © Jon Stroud
Related Links
Astrid Appels: Is it Wrong to Have a Shortened Grand Prix Test?
Christoph Hess: "The New Shortened Grand Prix Test is a Step in the Wrong Direction"
Minderhoud and Dream Boy Win Pilot Shortened Grand Prix at 2018 CDI-W London
World Cup Pilot Project Shortened Grand Prix Test Published
Olympia Reveals Details of Shortened Grand Prix Pilot Project
FEI To Test Shortened Grand Prix Version at 2018 CDI-W London