2019 European Dressage Championships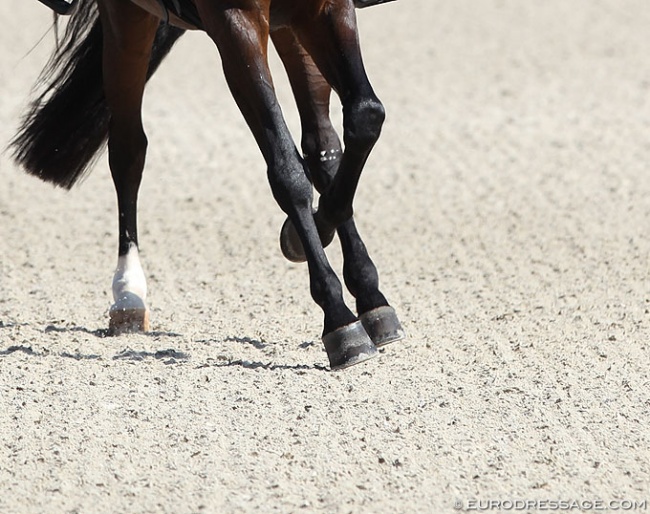 It's the final dressage day at the 2019 European Dressage Championships in Rotterdam and my last work day of the summer season. I cover the Bundeschampionate from home so for me Rotterdam is it. 
It has been a turbulent week at the Euros with some amazing sport, great riders and overall good horsemanship being rewarded. The Kur to Music will bring it all to completion and tension is building in the hours before the class starts at 15h. 
I sit here in the lobby of the Novotel as check out time has passed and at the show grounds I get too distracted in the press centre. I rather work on my own so I'm focused on what I write. 
I have been covering European Championships since 1999 and in the beginning it's all new and exciting. As a journalist you do get used to it and after twenty years you think, oh well, another Euros. However each time I am surprised at how special the atmosphere gets when medals are at stake. As a matter of fact, you don't get used to it! There are always new circumstances and there are always unexpected twists and turns that make the five days of Euros into a five act play. There is always drama, there are always winners and losers. 
I have also been on Facebook since 2008, I think, and in the beginning I loved how it brought people together from all over the world. The past three years or so, I'm totally done with it as it brings the worst out in some, individuals I rather not deal with. Unfortunately from a business perspective your company needs to be represented on it, because online users have become so lazy that they no longer visit individual websites, but everything has to be mouth fed through Facebook. Their online eco-sphere has become so narrow and their attention span limited to Twitter length. What you write in the first line is all some can take and they draw conclusions from it without knowing the context. Using the word "drama" or typing  an exclamation mark has become as dangerous as walking round with a loaded gun. Facebook feels like Westworld.
I can only recommend that everyone put things in perspective on what happens on Facebook. The discussions there you can never win! Sometimes I still get tricked into responding to pointless discussions, but as a modus operandi I try to ignore unwanted behaviour instead of throwing myself into the mosh pit. The advantage of social media: people's short attention span. What was today's online frenzy is gone tomorrow. 
One doesn't feel the excitement, exhilaration, thrill of a competition and how the emotion and atmosphere build towards the end of a class through FEI TV. Those who weren't in Rotterdam live, will not understand that it was a "drama" when the entire podium got resorted because of the elimination, exclamation mark. 
So let's go back to what matters and that's beautiful dressage.  Time to pack up the computer and head to the show grounds !
Text and Photo © Astrid Appels - NO REPRODUCTION ALLOWED
Related Link
Eurodressage coverage of the 2019 European Dressage Championships