Opinions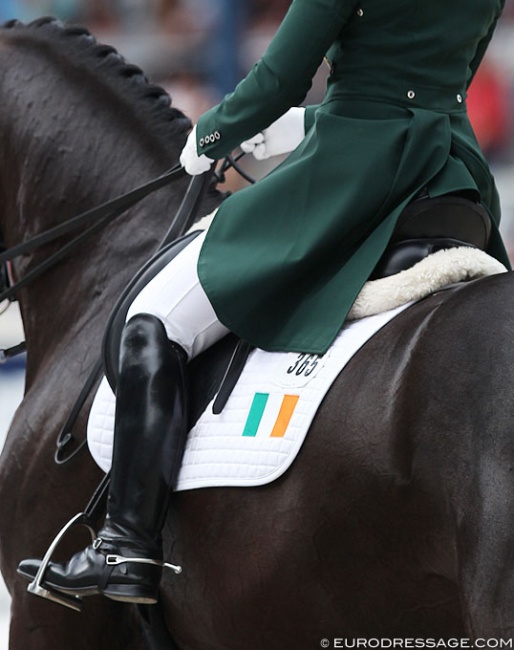 Why should half a dozen nations be expending all their efforts to come sixth in the 2019 European Championships?
Because there are three more Tokyo team tickets to be won there! By most observers' analysis Denmark is almost guaranteed a place, though it is also true to say I would have said that at Tryon too, which should remind me to be more humble in making predictions! But anyway, the top five places are pretty sure to be shared between, in alphabetical order, Denmark, Germany, Great Britain, Netherlands and Sweden; I have some ideas about the order but I'm not going to discuss that in this article, we have to leave some room for suspense! But then it gets interesting, who will pick up the remaining two Tokyo places?
First some reminders about which teams are already qualified for one of the 15 team slots:
Japan has a reserved place as host nation
Germany, USA, Great Britain, Sweden, Netherlands and Spain qualified at the WEG in Tryon last year.
Australia, Russia, Canada and Brazil obtained regional places
One team from Group F, (Africa and the Middle East) have still to be selected in an as yet unscheduled regional event.
Which leaves the three places to be awarded at the CHEU in Rotterdam in August.
Assuming the first 5 team rankings plus the qualification of Denmark, it is safe to say the qualifying places will be in the 6th to 8th places. It must also be noted, that Russia and Spain may fall into those places, however as they are already qualified, they can be ignored for the time being. The competition there is intense. By my estimation there are eight teams with a plausible chance to take those two qualifying slots. The average score needed is going to be in the 71-72% range, with 72% being an almost sure ticket to Tokyo and 71% being much riskier.
Who are they? My predictions are based on analysis of Average, Best, Most Recent and Simulated results. Simulated results take into account the trends in each movement and discard the large mistakes - unless they are very frequent. At Aachen this year the best correlations between predicted and actual scores came from the Most Recent result and from the Simulated results. Of course, there will be some mistakes that seriously pull down the actual results, and there will be a few real step-ups, where a combination does a couple of percent higher than usual, but mostly riders make small steps up or down compared to their recent performance history. That's natural as dressage is the result of steady quiet work building on strengths and correcting the less well mastered movements.
Portugal is coming off of a victory at Hickstead and an excellent showing at Aachen. Ireland will be fielding a rapidly developing team anchored by WDRL number 23, Judy Reynolds, but also with growing strengths in the rest of the team. They will be looking for their first ever Olympic team qualification, although three of their riders have previously competed at the Olympics as individuals. Belgium, France, Austria and Switzerland all have riders hovering around the 71-72% target. Finland has one rider who has reached the 74% level and the rest of the team usually around 70%. And then there is Luxembourg, a small nation with perhaps only a team of three possible, but Nicolas Wagner has some recent results around 74% so they are in the running too! Everyone will be wanting a personal best in Rotterdam to help their team along!
Nine teams chasing three places for Tokyo – perhaps more than ever before, the scoring in the middle of the field is going be super-important. For these nations, a team-start at the Olympics carries enormous prestige and can have significant funding implications for the future.
The team of 5* judges are going to have their work cut out every minute of this competition, where almost every result can be an important one either for the medal chasers, or for the Tokyo chasers.
by David Stickland
David Stickland is a Senior Research Physicist for Princeton University, working at CERN in Geneva, Switzerland. With a keen interest in horses and dressage, he also runs Global Dressage Analytics as a score statistician. Through score statistics he seeks strengths and weaknesses and trends, of riders, horses and even judges, and presents them in new ways to various parties to give them a chance to learn and use that new knowledge to do better. 
Related Link
Eurodressage Coverage of the 2019 European Dressage Championships