Denmark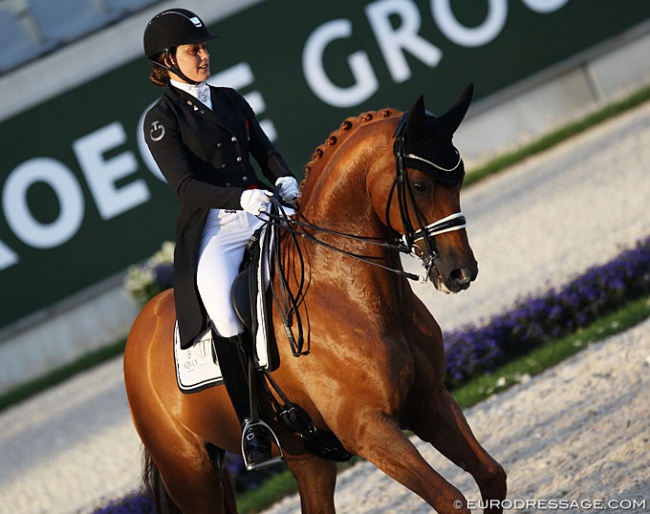 The Danish equestrian federation has announced the definite team for the 2019 European Dressage Championships in Rotterdam, The Netherlands, on 19 - 25 August 2019. 
A short listed team was already announced last week, but two riders had the choice in two horses. Denmark is vying to secure a team ticket for the Tokyo 2020 Olympic Games in Rotterdam. 
Team Leader Helle Krasnik Trolle has announced that Blue Hors Zack and Atterupgaards Cassidy have been chosen for their riders Daniel Bachmann Andersen and Cathrine Dufour. 
"Cassidy is in amazing shape and is eager to take on the task. He more than proved that just recently in the four star Kur in Aachen, which he and Cathrine won, scoring 83.46%," said Trolle. "We have been saving him a little bit recently and instead giving Bohemian the chance to gain more experience in the big competitions, but being only 9 years old, he is still a young horse without much routine, so we are betting on Cassidy."
In regard to Daniel's choice of horse, routine has also been a deciding factor.
"Zack has truly delivered some impressive results recently so he is really in top shape," said Trolle. "Don Olymbrio has also shown some amazing results – most recently in Aachen – but like Bohemian, he is still relatively young, so we have chosen Zack. This means that we are relying upon experience and routine in regard to both horses since there is a potential Olympic Games team ticket on the line."
The final Danish team for the 2019 European Dressage Championships is:
Daniel Bachmann Andersen / Blue Hors Zack
Cathrine Dufour / Atterupgaards Cassidy
Agnete Kirk Thinggaard / Jojo AZ
Anders Dahl / Fidelio van het Bloemenhof
Photo © Astrid Appels
Related Link
Eurodressage Coverage of the 2019 European Dressage Championships