Germany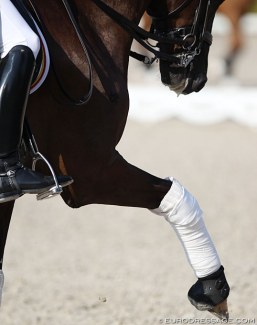 The CDIO Aachen, the biggest and most prestigious international dressage show of the year, attracts many visitors during its five days of competition and is widely covered by the media.
With all this attention and a warm up arena visible for the crowds, Aachen has been the venue where some spectators vent their opinion in disagreement with the training and riding of the top competition horses and stirred commotion on social media.
Last year another incident took place where it was a spectator who pushed the FEI Stewards not to just sit back and relax ringside, but take action. Videos were also made and spread on social media and it prompted a German tv-station to run a program on Aachen this week.
As a result, the organizers of the CDIO Aachen announced on 11 July 2019 that "info stewards" will be put in place near the warm-up ring.
The Aachen press release read as follows:
The best horses and riders in the world will be meeting up at the World Equestrian Festival, CHIO Aachen, from July 12th-21st. In order to make the sport more transparent, "Info stewards" will be available as contact partners on the dressage warm-up areas to provide the spectators with information.
The organisers of the event, the Aachen-Laurensberger Rennverein e.V. (ALRV), are providing this service together with the German Equestrian Federation (FN).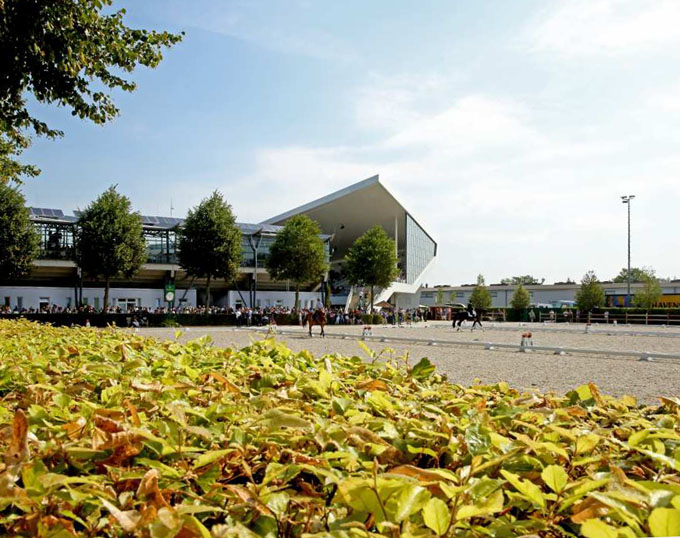 "We contemplated with the FN how we could best inform the spectators about the sport," the ALRV Chairman and Show Director, Frank Kemperman, explained. For example, last year there was some dissatisfaction around the dressage warm-up area, the reproach: That some of the riders were warming up unfairly and that the stewards of the international federation, the FEI, did not show sufficient presence.
Since the CHIO Aachen is an international show, the FEI is responsible for the supervision of the warm-up areas.
"The FEI stewards will also be equipped with bibs so that they are immediately recognisable," commented Kemperman. This wasn't the case in the past, "so we weren't clearly identifiable straightaway," said Jacques van Daele, the FEI Chief Steward at the CHIO Aachen.
Thies Kaspareit and Wolfgang Egbers are available as contact partners, "both are acknowledged training experts," the FN General Secretary, Soenke Lauterbach, reported. A further aim behind Kaspareit and Egbers acting as contact partners for the public is to additionally relieve the official stewards.
Related Links
Yellow Card for Madeleine Witte-Vrees at 2018 CDIO Aachen
Torricelli Tests Negative to Doping or Controlled Medication at 2012 CDIO Aachen
Lotje Schoots Reprimanded by FEI Steward at 2012 CDIO Aachen
Ten-Minute LDR Rule Still Active Despite Rumours
Tonjes' Take on Things: Steward Guidelines
What's Happening: August 2005