U.S.A.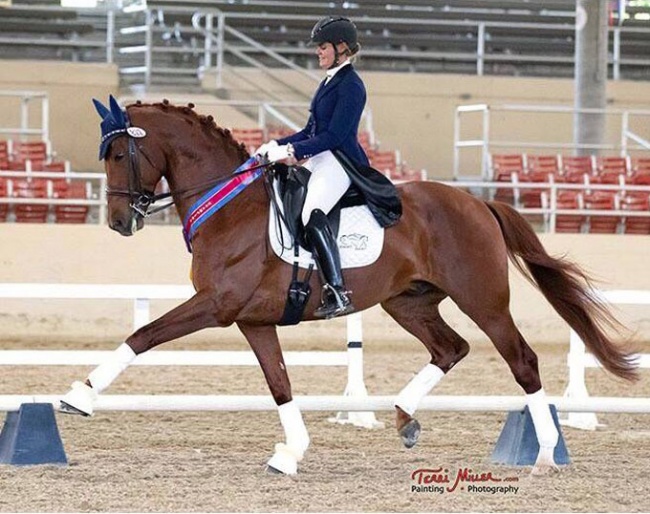 US Equestrian has announced the nomination of the following athlete-and-horse combinations to the U.S. Dressage Team and Alternate for the Lima 2019 Pan American Games.
U.S. will be fielding a team of four small tour candidates even though the Pan American Games allows mixed teams of Grand Prix and PSG-Intermediaire I riders and more points in the final ranking are to be earned as there is a coefficient for the Grand Prix results.
However, as the Pan Ams are only considered important to obtain 2020 Tokyo Olympic team qualification and the U.S.A. already secured a spot through the 2018 World Equestrian Games, there is no pressure for America to come full force.
The U.S.A. will be represented in Lima by:
Nora Batchelder (Williston, Fla.) and Faro SQF, the 11-year-old Hanoverian gelding she owns with Andrea Whitcomb
Jennifer Baumert (Wellington, Fla.) and Handsome, Betsy Juliano LLC's 14-year-old Hanoverian gelding
Sarah Lockman (Wildomar, Calif.) and First Apple, Gerry Ibanez's nine-year-old KWPN stallion
Endel Ots (Wellington, Fla.) and Lucky Strike, Max Ots's nine-year-old Hanoverian gelding
Named as a team reserve is Grand Prix rider Nick Wagman with Don John, Beverly Gepfer's 11-year-old Dutch Warmblood gelding. The pair is currently in Europe competing as part of the U.S. High performance team.
The dressage competition will take place July 28, 29, and 31 at the Equestrian Club Militar La Molina. The 18th edition of the Pan American Games will gather around 6,700 athletes, who will participate in 39 sports and 61 disciplines, of which 22 disciplines are qualifying for the Tokyo 2020 Olympic Games. The U.S. Dressage Team secured qualification for Tokyo as a result of winning team silver at the FEI World Equestrian Games™ Tryon 2018.
Photo © Terri Miller
Related Links
Peruvian Team Selected for 2019 Pan American Games
Guatemalan Team Selected for 2019 Pan American Games
Canadian Team Selected for the 2019 Pan American Games
Colombian Team for 2019 Pan American Games Selected
Mexican Team Selected for 2019 Pan American Games