Events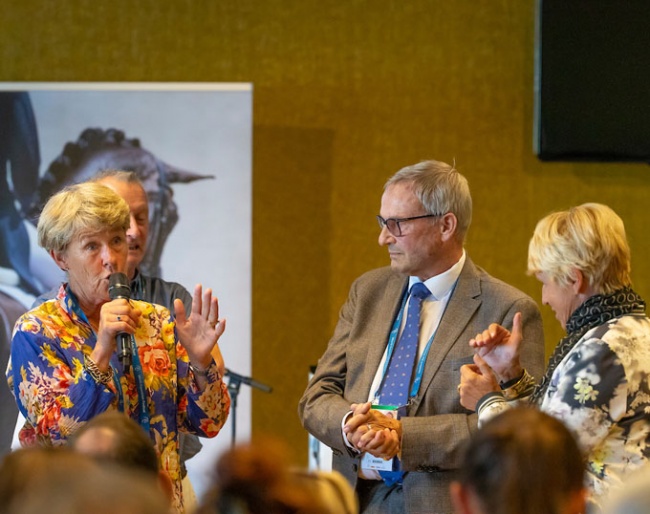 Her Royal Highness Princess Benedikte of Denmark, President of the Global Dressage Foundation, will open the second Global Dressage Foundation Stakeholder meeting to be held on Friday 19 July 2019 at the CDIO Aachen.
This meeting will be dedicated to a discussion on horse welfare and the future of our sport. Noted scientists, including Professor John Webster, one of the initiators of the Five Freedoms of Animal Welfare and Professor Emeritus Bristol University, will discuss the question 'What can science tell us about dressage, welfare and our sport? Representatives of the FEI will also review recent developments, future rule changes and current policy regarding dressage. Additional details about the programme will be published shortly.
The Global Dressage Forum (GDF) developed a new formula in 2018 when it became a stakeholder meeting for active riders, trainers, judges, officials and invited insiders. This first meeting took place during the CHIO Aachen and turned out to be a quite successful initiative. Therefore a second stakeholder meeting will take place on Friday 19 July during CHIO Aachen. The FEI and CHIO Aachen are also supporters of this meeting.
The second GDF Stakeholder meeting will take place on 19 July 2019 from 13.00 hr. in the Tivoli lounge of Eurogress Aachen. Moderator will be Richard Davison.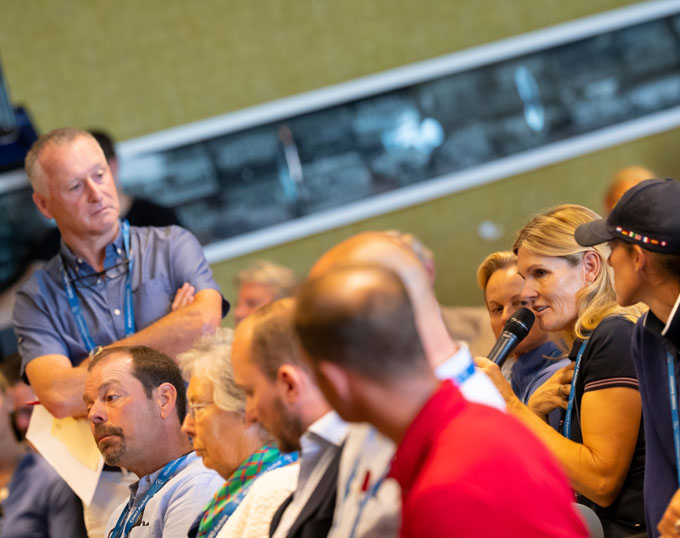 The CHIO Aachen has kindly offered its support and hospitality and The Global Dressage Foundation has agreed to organise and sponsor this new initiative. The board members of the GD Foundation are: HRH Princess Benedikte of Denmark (President), Ms Juliano (USA), Mrs Winter-Schulze (DE), Dr Bechtolsheimer (GBR), Mr Kasselmann (DE), Mr R. Davison (GBR) and Mr. Bartels (NL).
The GDF secretariat will invite club members and stakeholders in the dressage world, such as IDRC, IDTC,IDOC, AIDEO, EEF Dressage Working Group, FEI Dressage Committee, Chef d'équipes and a selection of horse owners. The secretariat of the GDF will be responsible for the organisation in close cooperation with the CHIO Aachen.
The mail address of the GDF is info@globaldressageforum.com.
For more information, visit www.globaldressageforum.com