FEI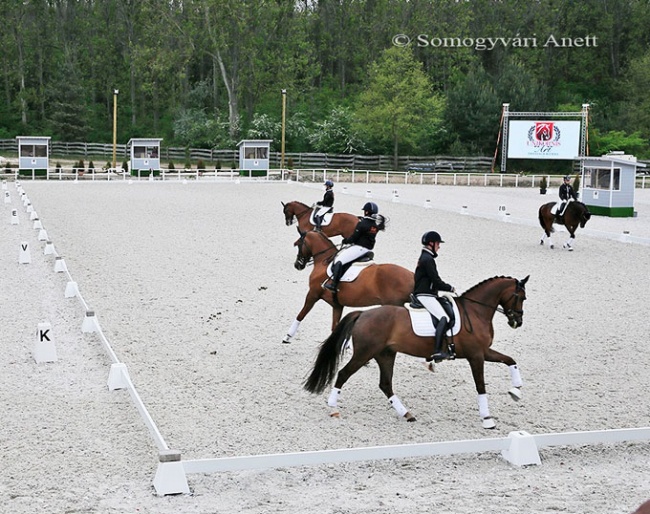 Hungary will become the host nation of three major international dressage championships in 2020 and 2021, for Children, Under 25 and Senior Grand Prix riders. Donaueschingen has been allocated the Under 25 Euros in 2021.
Stable Unikornis and Arie Yom-Tov successfully won the bid to host the European Children and Under 25 Championships at their venue in Pilisjászfalu (HUN), 28 kilometers outside the capital of Budapest. 
Furthermore, Budapest (HUN) will lead the way as host of the 2021 European Championships for Jumping, Dressage, Para Dressage, Driving and Vaulting. The tentative time will be August 2021.
This will be the first time that the Hungarian capital, which has a long tradition in equestrian sport, will host a multi-discipline FEI European Championships.  The event will mark the 50th anniversary of the first FEI Driving European Championships, which were held at the same venue – Kincsem Park in the heart of the city - in 1971.
The German city of Donaueschingen won the bid to host the 2021 European Under 25 Championships
In resume:
2020
Dressage European Championships U25 - Pilisjászfalu (HUN), July or August (dates to be confirmed)
Dressage European Championships for Children - Pilisjászfalu (HUN) July or August (dates to be confirmed)
2021
European Championships – Jumping, Dressage & Para Dressage, Driving, Vaulting - Budapest (HUN), 9-22 August or 16-29 August (dates to be confirmed)
Dressage European Championships U25 - Donaueschingen (GER), 12 - 15 August
Related Links
Kristy Oatley Cleans Up Competition at 2019 CDI-W Budapast World Cup Qualifier
Inaugural World Cup Qualifier in Budapest Hailed as Great Success
Photo Report: Show Fun at the 2019 CDI-W Budapest
Isachkina Wins Fiat 500 as Grand Champion of 2019 Open Winter Cup in Budapest
2019 Open Winter Cup Off to a Great Start, Charting Dressage in Hungary
2019 Open Winter Cup and CDI-W Budapest Boast Stellar Line-Up of Judges
Stable Unikornis' 2019 Open Winter Cup to Promote Dressage in Hungary and Neighbouring Countries
Judges Wust and Lang Conduct Clinics in Hungary to Improve Country's High Performance Dressage