Mexico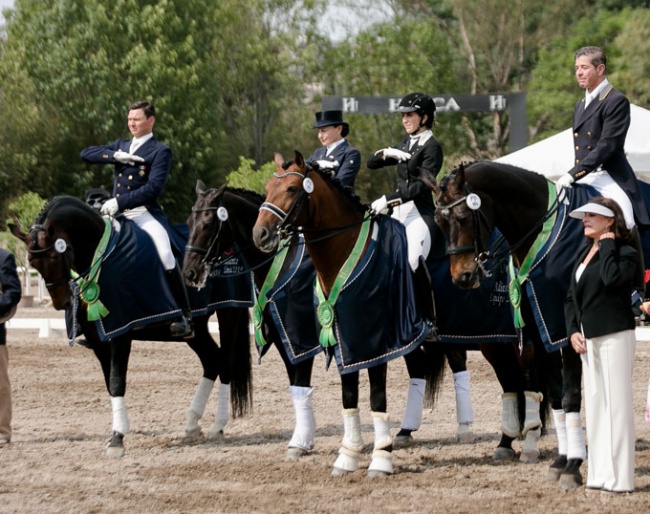 The Mexican Equestrian Federation has announced the team that will represent Mexico at the 2019 Pan American Games in Lima, Peru, in July.
Based on the achieved results of the riders at the CDI's in Mexico the past few months and with the CDI Guadalajara on 8 - 10 May 2019 as final selection trial, the Mexican federation was able to pick a team.
As the Pan American Games are contested at both small tour and big tour level, nations are allowed to send in mixed teams. However the scores of the Grand Prix riders count for a coefficient of 1.5.
Mexico will be represented by 
Martha Fernanda Del Valle with Beduino (LUS, by Dardo II x Urco) - big tour
Bernadette Pujals with Curioso XXV (PRE, by Dominante XVI x Vinatero III) - big tour
Enrique Palacio with Tinto (KWPN, by ?) - small tour
Antonio Rivera with Fite (HANN, by Laureano x Harvard) - small tour
Irvin Leiva and Pabellon (MEX, by ?) have been named the reserve pair.
Photo © Paulina Rangel
Related Links
Scores: 2019 CDI Guadalajara
Scores: 2019 CDI Mexico City
Scores: 2019 CDI Mexico City