2019 CDI Fritzens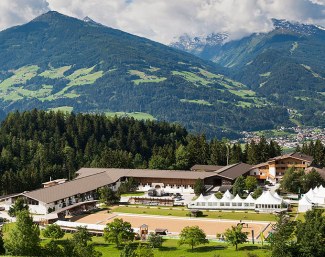 This year the Manfred & Hilde Swarovski Memorial Show at Evelyn and Klaus Haim-Swarovski's Schindlhof in Fritzens, Austria, celebrates its 25th jubilee on 28 - 30 June 2019.
From the very beginning this Memorial Show at the Schindlhof has enjoyed incredible success. With each successive year the show continues to grow and in the last 24 years the Swarovski family has been able to celebrate numerous equestrian highlights and sporting moments that have written dressage history.
"One of the grandest and unforgettable highlights was without doubt in 2018 the participation of the world's best dressage rider, Isabell Werth, with her magnificent mare Bella Rose. Bella Rose was injured over a period of three and a half years, and only few people in the dressage world expected this highly talented mare to return to this top-class sport. On the occasion of her surprising comeback in the Grand Prix at Schindlhof we registered an unbelievable 550,000 hits accessing the live broadcast of her ride on our website," said show organizer Klaus Haim. 
Apart from the tremendous worldwide viewer interest,  there was also the fact that the six-time Olympia winner Isabell Werth chose the CDI at Schindlhof for her so important comeback – a high commendation for the Memorial Show. At the World Championship in Tryon (USA) Isabell Werth and Bella Rose became World Champions with the team and as individuals.
The 2019 European Championships in Rotterdam in August are the most important event of this equestrian year. Several nations have already scheduled the CDI Fritzens as a qualification tournament to prepare for this Championship.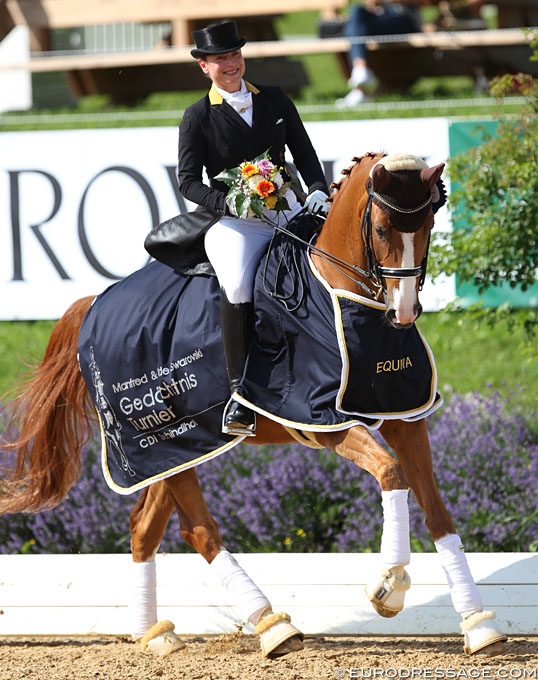 "We are especially pleased that also this year the most successful equestrian nation, Germany, will be coming to our jubilee tournament with a very strong team led by the six-time Olympia winner Isabell Werth and the Team Olympic ChampionDorothee Schneider," said Swarovski.
A great idol of the spectators and the first winner of the Manfred & Hilde Swarovski Challenge Trophy, Victoria Max-Theurer, will be heading a strong Austrian team, one member of which will also be the tournament hostess Evelyn Haim-Swarovski, who up to now has made a successful start at every CDI Schindlhof.
The CDI*Schindlhof is becoming more and popular also in Asia. As a result, China will be sending a complete team to Fritzens in preparation for the Olympic Games taking place in Tokyo in 2020. And already for the third time Her Royal Highness Princess Sirivannavari Nariratana Rajakanya will be participating a well.
The traditional hat competition will also be taking place on Sunday noon; it has been carried out for a number of years also in the special category "owner with hat and dog". The popular ORF-moderator Isabella Krassnitzer, will be moderating the hat competition.
All entrance fees and voluntary donations will benefit in equal measure both therapeutic riding and vaulting & riding for handicapped persons, as well as the organisation "Tugende Together". Even though you may have free admission, we request that you make a small donation, because every Euro counts.
For more information, visit www.schindlhof.at
Related Link
Eurodressage Coverage of the 2019 CDI Fritzens