U.S.A.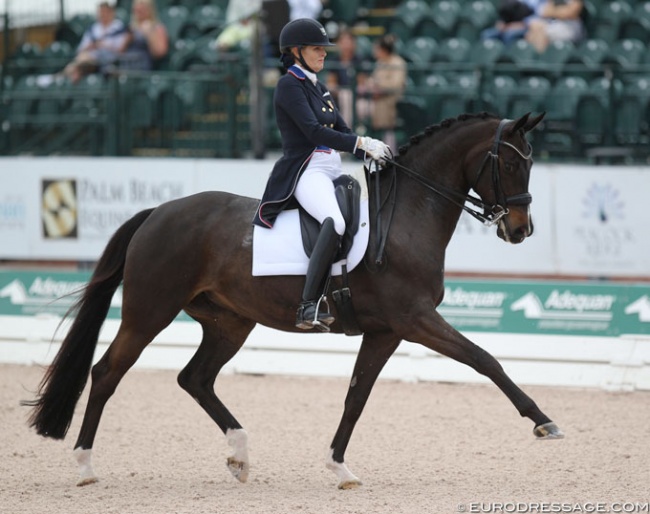 US Equestrian has announced an update to the Short List for the Lima 2019 Pan American Games U.S. Dressage Team.
Ashley Holzer (Wellington, Fla.) has withdrawn herself and Valentine, her nine year-old Hanoverian mare, from consideration for the Pan American Games.
"After consulting with my team and [U.S. Dressage Technical Advisor and Chef d'Equipe] Debbie [McDonald], we feel it is in Valentine's best interest to not push for the Pan American Games and instead, focus on building towards consideration for the Tokyo [Olympic Games]," said Holzer.
U.S. Equestrian named the following Big Tour and Small Tour horse-and-athlete combinations to the Short List on May 1, 2019 (listed in alphabetical order):
Big Tour:
Charlotte Jorst (Reno, Nev.) and Kastel's Nintendo, Kastel Denmark's 16-year-old Dutch Warmblood stallion
Nick Wagman (San Diego, Calif.) and Don John, Beverly Gepfer's 11-year-old Dutch Warmblood gelding
Small Tour:
Nora Batchelder (Williston, Fla.) and Faro SQF, the 11-year-old Hanoverian gelding she owns with Andrea Whitcomb
Jennifer Baumert (Wellington, Fla.) and Handsome, Betsy Juliano LLC's 14-year-old Hanoverian gelding
Sarah Lockman (Wildomar, Calif.) and First Apple, Gerry Ibanez's nine-year-old KWPN stallion
Endel Ots (Wellington, Fla.) and Lucky Strike, Max Ots's nine-year-old Hanoverian gelding
Photo © Astrid Appels
Related Links
Short List for the Lima 2019 Pan American Games U.S. Dressage Team
Jorst and Lockman Top 2019 U.S. Pan Am Team Ranking