Denmark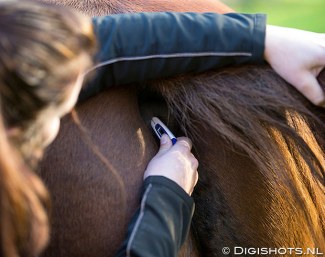 The 2019 CDI Aalborg in Denmark kicked off on Thursday 16 May 2019 but before the competition started a double vet check was carried out on the scene.
At the moment there is a localized outbreak of herpes virus 1-4 with horses displaying neurological symptoms at one equestrian facility in Denmark. The facility is strictly isolated and a quarantine has been instituted for 28 days. All horses that have been in contact with the facility, when disease was initially identified (fever), have been traced, and are also isolated and monitored (including their contact horses) for a minimum of 21 days. The facility is located 130 km away from Aalborg. No spread of disease has been recorded at other equestrian facilities.
Based on this information the Danish Equestrian Federation has decided to set up a biosecurity monitoring plan.
In order to avoid infection and spread of diseases during Aalborg Dressage Event, all participating horses at the event, both FEI horses and those participating in the national competitions, had to undergo a special vet check.
Prior to arrival at the event site the riders were instructed to take daily temperature measurements at home before the event. If the horse's temperature reached above 38.3 °C, the veterinarian had to be contacted. The last temperature measurement had be made on the day of departure.
On arrival at the event site and before the FEI's official horse inspection for the CDI horses, all participating horses were checked by a veterinarian before they were allowed to enter the venue site. There was no access for the horses before they have been inspected by the vet.
The Aalborg Dressage Event in partnership with the FEI and the Danish Equestrian Federation carried out this double vet check to prevent the spreading of the Equine Herpes Virus which has been raging throughout Western Europe the past year. 
"It is important to establish that there are no infected or ill horses with the flu or herpes virus at the venue," the organisation stated. "Thank you for helping to stop the spread of infection," they added.
Photo © Digishots
Related Links
2018 Equitour Aalborg Will Take Place Despite Rhino Outbreak in Denmark
Rhino Outbreak in Denmark, Hesselhoj in Quarantine
Rhino Outbreaks Also in The Netherlands
2018 CDI-W Lipica Canceled