2019 Open Winter Cup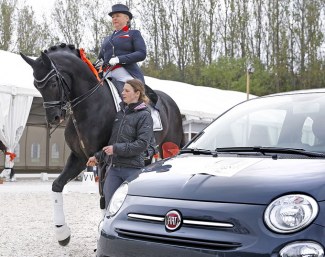 Russian Grand Prix rider and 2019 World Cup Finalist Regina Isachkina steered her top ride Sun of May Life to the grand championship and Fiat 500 prize at the 2019 Open Winter Cup at Stable Unikornis just outside Budapest, Hungary. 
The 2019 Open Winter Cup is a new competition circuit in Hungary with international flair.
2019 Open Winter Cup Hailed as Great Success
Created with conditions suitable for elite high performance sport because of the new layout of the event, the excellent footing, an experienced judges' panel and an overall luxury atmosphere, the Open Winter Cup was made up of two shows: an indoor event in February and an outdoor Finals in April. The event was hailed as a great success.
The first Open Winter Cup competition in February took an excellent start and boasted a solid entry field, great prizes as well as a 6,000 euro cash purse.
The Finals competition on 27 - 28 April 2019 was the icing on the cake as it took the tally to more than 200 starts in classes ranging from young horse level to children tests, all the way up to Grand Prix. While the Open Winter Cup was a national event, invitations were extended to neighbouring countries. Riders from Austria and Russia flocked to the show. 
Isachkina Takes Grand Championship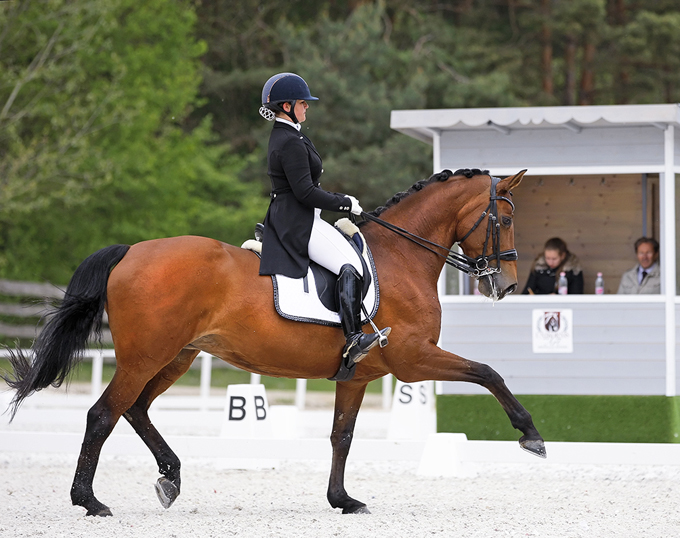 For the Grand Prix riders a special prize was at stake: the winner of the Grand Prix freestyle would earn a brand new Fiat 500 car. 
Moscow based Regina Isachkina raked in that trophy by scoring over 74% for her freestyle on the 10-year old Rhinelander stallion Sun of May Life (by San Amour x Rubioso N). Second place went to 17-year old Hungarian U25 Grand Prix rider Jazmin Yom-Tov who scored 71.90% on the 15-year old KWPN mare Hexagons Zodinde (by Louisville x Rubiquil).
At Prix St Georges level, Yom-Tov topped the board on her 13-year old KWPN licensed stallion Bojengel (by Uptown x Gribaldi)  with a score of 73.4%. 
Six renowned international judges - Eva-Maria Vint-Warmington, Jacques Van Daele, Maja Stukelj, Yuri Romanov, Peter Engel, and Eugenio Rovida. - officiated at this two-day event alongside Hungarian judges Csaba Ilyes, Miklos Berenyi, and Andrea Budai.
Focus on CDI-W Budapest and the Future
Show organizer Arie Yom-Tov has great plans for the future, striving to put Hungary on the map as a dressage country. The Open Winter Cup was only the start of several bold initiatives that are taking shape.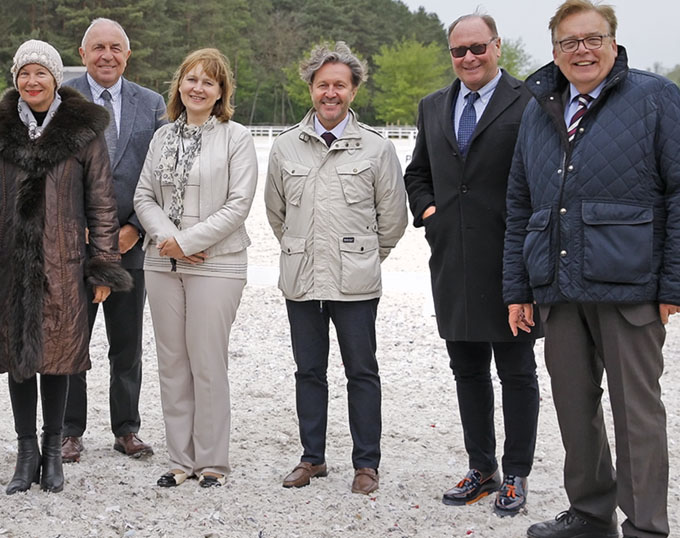 "With the Open Winter Cup our target was to create a real, high quality competition in Hungary," Arie Yom-Tov told Eurodressage. "Hungary is bidding to host the 2021 European Dressage Championship and we are ambitious to bring the best sport to Hungary. Next week's World Cup qualifier is the next step in our grand plan."
The first ever World Cup Qualifier in Budapest will kick off on Wednesday 1 May 2019 at Stable Unikornis. Ninety horses are entered for the event, which promises to be a unique one for Central Europe.  
No less than five 5*-judges will be officiating there alongside several 4* and 3* judges. The ground jury includes Thomas Lang (AUT), Barbara Ardu (IT), Eddy de Wolff van Westerrode (NL), Maria Colliander (FIN), Eugenio Rovida (ITA, Holler Péter (DE), Enzo Truppa (IT), Hillier Orsolya (HUN), Hansághy Péter (HUN).
A purse of of 30,000 euro in prizes will be awarded at the World Cup qualifier, including a 10,000 euro cash price for the first placed pair in the big tour.
Discover Stable Unikornis at www.unikornislovarda.hu
Photos © Anett Somogyvári 
Related Links
2019 Open Winter Cup Off to a Great Start, Charting Dressage in Hungary
2019 Open Winter Cup and CDI-W Budapest Boast Stellar Line-Up of Judges
Stable Unikornis' 2019 Open Winter Cup to Promote Dressage in Hungary and Neighbouring Countries
Entries Open for First World Cup Qualifier CDI-W and CDI3* in Budapest, Hungary