Australia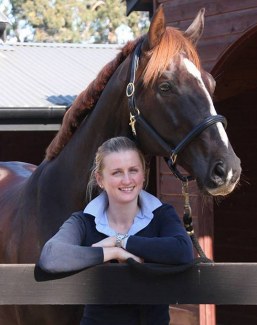 Australian based German dressage rider Janina Kletke sustained a severe head injury in an accident during a heroic rescue operation at a horse farm, which burnt down.
In the early hours of Monday 4 March 2019 Kletke responded to a phone call asking if she could rescue four horses with her truck from a nearby burnt out property in Garfield North. After being escorted to the property by a CFA crew, Janina was involved in an accident whilst loading the fourth horse. As a result she sustained a head injury and has been kept in the ICU in an induced coma fighting for her life.
Friends have started a GoFundMe campaign to raise money for her medical care.
Kletke initially started as a show jumping rider but switched her focus to dressage during her apprenticeship as a bereiter. In 2004 she graduated as professional rider at Gestut am Wiesengrund in Germany. She then moved on to jobs at Gestut Rahmannshof, Zucht and Sportpferde Schmidt and afterwards became an assistant rider to Carola Koppelmann, before moving to Australia in 2009.
The now 35-year old Kletke became head rider at Lys and JJ Fuchs' Bluefields Warmblood Stud in Australia and booked her first big FEI level success aboard Bluefields Floreno. She won the small tour division at the 2013 Australian Dressage Championships. In 2014 the pair made its international show debut at small tour level and competed at the CDI's in Orange and Sydney with three victories out of four starts.  These were Kletke's only international starts in her career so far.
In 2016 Kletke left Bluefields and went independent.
Related Links
Janina Kletke's Life in Australia Off to a Big Start
Hellyer and Kletke Win First FEI Classes at 2013 Australian Dressage Championships