2019 CDI-W Budapest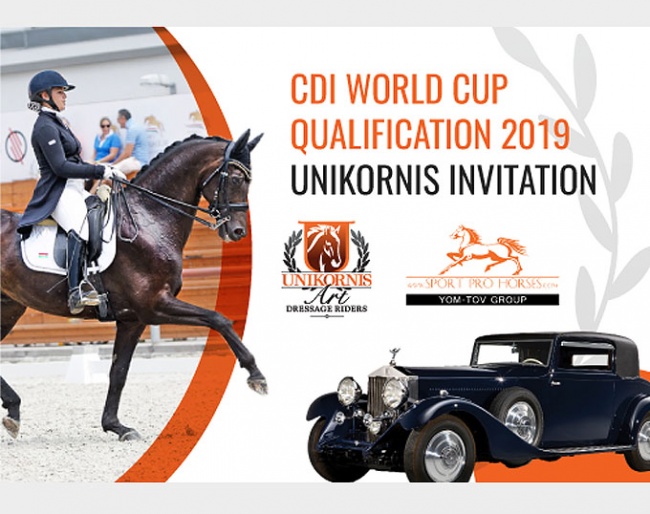 Stable Unikornis cordially invites riders and spectators to the first ever World Cup qualifier in the Budapest region in Hungary on 1 - 5 May 2019. 
Located just 30 kilometers north of Budapest, Stable Unikornis is one of Hungary's most prolific equestrian centers with experience in hosting high standard dressage competitions. 
The show is promising to be an attractive one for competitors with a stellar prize pot of 30,000 euro in total: alongside gifts for every division, the winner of the big tour will be rewarded with a brand new Fiat 500. The winner can choose if s/he wants to swap the car for a 10,000 euro cash prize.
Good Old Days - Classical Dressage Meets Old Classic Car
Together with Horse Events GmbH, Unikornis will organize an amazing CDI World Cup qualifier alongside a CDI3.  No less than five 5*-judges will be officiating alongside several 4* and 3* judges.  There will be classes from young horse level, to ponies, children, junior and young riders, Under 25 as well as a small tour and 3* big tour.
Making up the ground jury for the CDI-W/CDI competition are Thomas Lang (AUT), Barbara Ardu (IT), Eddy de Wolff van Westerrode (NL), Maria Colliander (FIN), Eugenio Rovida (ITA), Holler Péter (DE), Enzo Truppa (IT), Hillier Orsolya (HUN), Hansághy Péter (HUN). Austrian 5* judge Thomas Lang will be the president of the ground jury. 
Parallel to the CDI competition, a national CDN show will be hosted. Trainers can bring their students to Budapest for an exciting experience of them competing at lower level, but in an international atmosphere.
During the competition a classic car exhibition will provide additional entertainment for the spectators. 
"We are also negotiating with Clip My Horse and Black Horse One GmbH to give their services and cooperation to our competition," said show host Arie Yom-Tov. "This would be the first time for any dressage competition in Hungary to be streamed live."
Budapest Open for Entry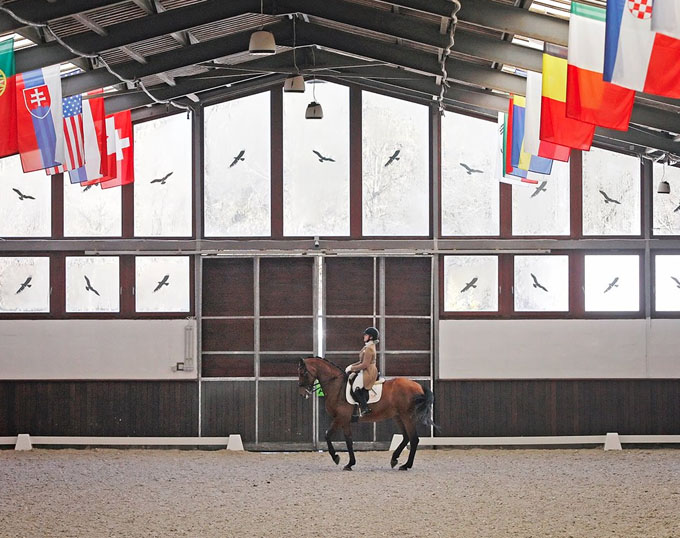 Stable Unikornis is known for its hospitality and there is no restriction on the invitations and national federations for this event. All riders are welcomes and can bring two horses per category. The closing date for entry is 15 April 2019. International entries go via the FEI system, national entries can be directed to the Unikornis show office.
Krisztina Szabó, event director at Stable Unikornis, will assist riders wishing to compete at the CDI-W/CSI on 1 - 5 May 2019 with travel arrangements, hotel accommodation and other questions.
She can be reached at sz.kriszta.unikornis@gmail.com or call +36 70 621 8359
For more information and entries, visit www.unikornislovarda.hu
Related Links
2019 Open Winter Cup Off to a Great Start, Charting Dressage in Hungary
2019 Open Winter Cup and CDI-W Budapest Boast Stellar Line-Up of Judges
Stable Unikornis' 2019 Open Winter Cup to Promote Dressage in Hungary and Neighbouring Countries