2019 Open Winter Cup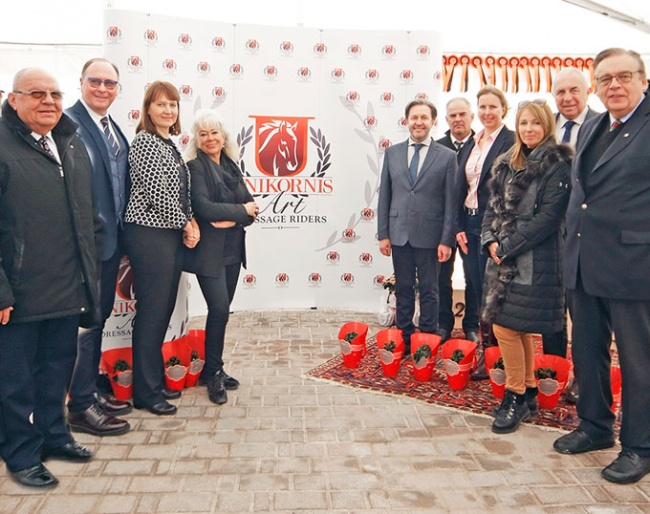 Stable Unikornis' 2019 Open Winter Cup has kicked off to a great start on 16 - 17 February 2019, further charting dressage in Hungary and underlining the country's strong efforts to promote the sport.
The 2019 Open Winter Cup is a two-round winter indoor competition at Stable Unikornis near Budapest, Hungary, set in international high performance conditions with top facilities and a stellar panel of national and international judges. The Open Winter Cup  offers riders from Central European countries  to gain mileage and experience during the winter in preparation of the outdoor show season.
The first Open Winter Cup competition in February took an excellent start and boasted a solid entry field, great prizes as well as a 6,000 euro cash purse.
Six renowned international judges - Barbara Ardu (IT), Eva-Maria Vint-Warmington (EST), Jacques Van Daele (BEL), Yuri Romanov (RUS), Peter Engel (GER), Eugenio Rovida (IT) - officiated at this two-day event alongside Hungarian judges Ilyés Csaba, Berényi Miklós, and Budai Andrea.
"We aim to promote dressage in Hungary and its neighbouring countries and want to give to participants a good experience with quality international judges," said the show organizer.  "The new footing was amazing, the weather was wonderful, as well as the quality of horses and riders. This was a great start."
The competition featured classes from young horse classes to children tests, all the way up to Grand Prix.
Csaba and Yom-Tov in the Winner's Circle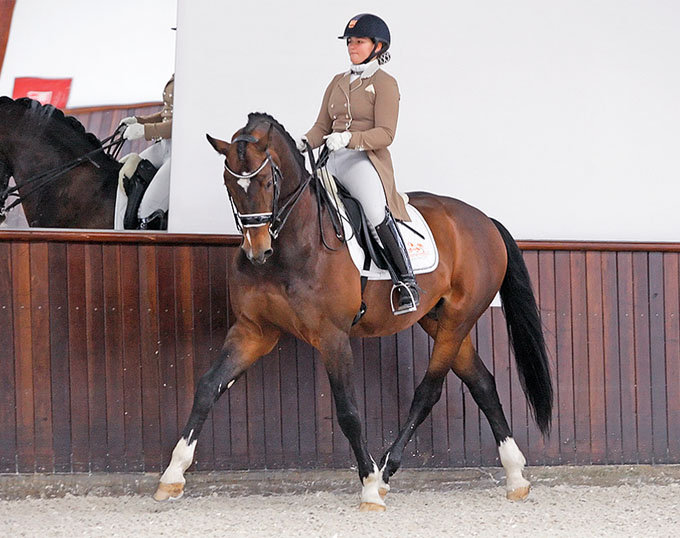 At Grand-Prix level, Jazmin Yom-Tov won with the Dutch warmblood mare Hexagon's Zodinde on a score 69.476%. She also bagged the small tour victory aboard the KWPN licensed stallion Bojengel (by Uptown) with a score of 70.80%.
In the young horse classes, Hungarian Szokola Csaba dominated the 5-year old division with his Dutch bred stallion Jonker (by Blue Hors Zack x Fürst Heinrich), scoring 83.4%. Érdi Gabriella placed second aboard the KWPN bred Jemima (by Everdale x Don Gregory) with 79.6%.
 In the 6 year division, Yom-Tov grabbed the trophy aboard the German bred For Joy (by Feedback x Donnerbube) scoring 80.8%.
"The Open Winter Cup is a perfect winter preparation for the upcoming show season. The Hungarian riders are aiming to compete successfully at the World Young Horse Championships in Ermelo and the show at Unikornis Stable gave the young horses the opportunity to get acquainted with a competition environment and atmosphere," said the organizer.
Jazmin Yom-Tov, who is one of Hungary's most active international dressage riders, will return to The Netherlands to her Dutch facility to prepare Zodinde with her coach Sjef Janssen for the Under 25 division at the 2019 CDI-W Dutch Masters in 's Hertogenbosch.
Hungary Buzzing with Dressage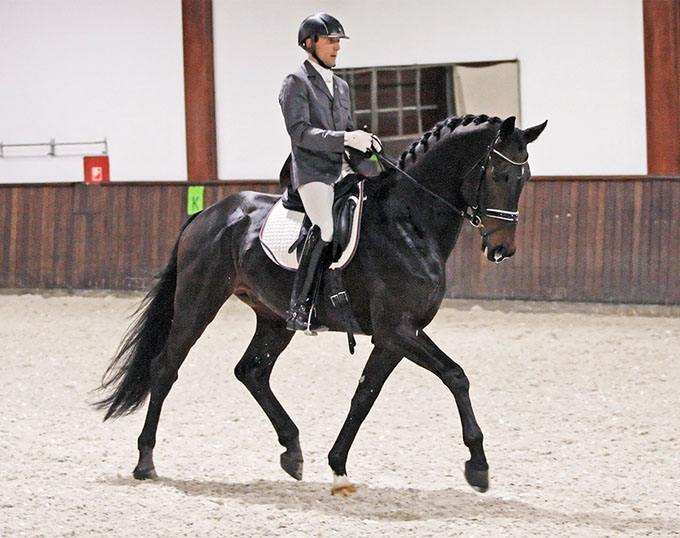 The second leg of the 2019 Open Winter Cup is set for 27 - 28 April 2019. The show will again offer classes from children's level to Grand Prix and an impressive purse of prize money and gifts can be won. For the winner of the Grand Prix there is even a car, a brand new Fiat 500, but the winner can choose if he wants to swap the car for a 10,000 euro cash prize.
Krisztina Szabó, stable and show manager at Stable Unikornis, will assist riders wishing to compete in the Open Cup with their entry as well as with travel arrangements, hotel accommodation and other questions. She can be reached at sz.kriszta.unikornis@gmail.com or call +36 70 621 8359
On 1 - 5 May 2019 a CDI 3* and World Cup qualifier will be hosted at Stable Unikornis. No less than five 5*-judges will be officiating alongside several 4* and 3* judges.   The winner of the big tour will also be rewarded with a brand new Fiat 500.
Making up the ground jury for the May competition are Thomas Lang (AUT), Barbara Ardu (IT), Eddy de Wolff van Westerrode (NL), Maria Colliander (FIN), Maja Stukelj (SLO), Holler Péter (DE), Enzo Truppa (IT), Hillier Orsolya (HUN), Hansághy Péter (HUN). Austrian 5* judge Thomas Lang will be the president of the ground jury. 
Hungary has also launched its bid with the FEI to host the 2021 European Senior Dressage Championships in Budapest. 
Discover Stable Unikornis at www.unikornislovarda.hu
Photos © Anett Somogyvári 
Related Links
2019 Open Winter Cup and CDI-W Budapest Boast Stellar Line-Up of Judges
Stable Unikornis' 2019 Open Winter Cup to Promote Dressage in Hungary and Neighbouring Countries
Judges Wust and Lang Conduct Clinics in Hungary to Improve Country's High Performance Dressage