2019 Excellent Dressage Sales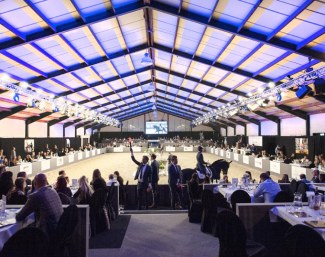 We have received numerous inquiries from the international dressage world upon the release of the first photos and videos of the horses slated for the 2019 Excellent Dressage Sales auction on 30 March  2019 in Hooge Mierde, The Netherlands. This year, an unprecedented number of elite horses will come under the hammer at the event.
According to co-organizer Joep Schellekens: "we've never had so many reactions. We have good horses across the board for each target group, but it's mainly the top horses that are getting the attention. Horses like Charming Lady, who recently scored over 75% at Jumping Amsterdam with Jeanine Nieuwenhuis, are obviously one in a million."
The EDS team has much to offer this year. A part has already been published, the other part of the collection will be launched next week. In addition to the Grand Prix phenomenon and elite mare Charming Lady (s. Painted Black), the Grand Prix horse Cynosa (s. Tuschinski) will be among the horses available for bid. The top mare Kavira (s. Franklin) has also generated great interest. She not only won the Reserve Champion title at the KWPN National Mare Inspection but also placed sixth in the VSN Trophy competition. Kavira possesses unique talent for an elite career in dressage.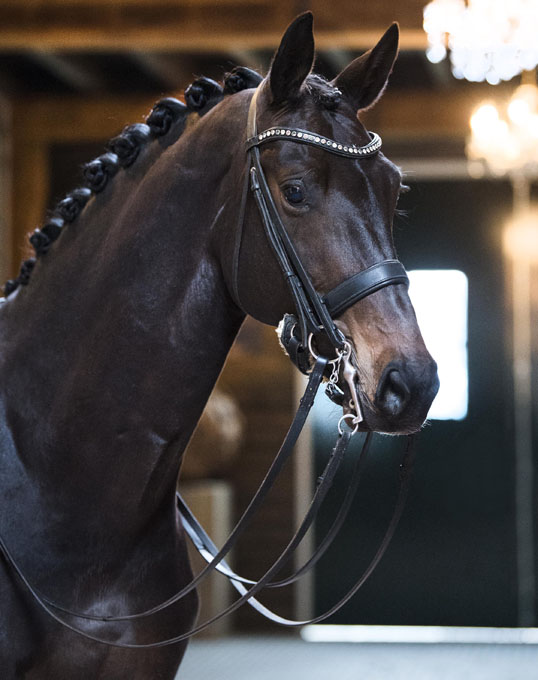 In addition, the auction collection includes numerous good geldings and stallions. Among them is Lamborghini (s. High Five US), who in 's-Hertogenbosch was selected for the performance test in Ermelo. He has already been approved in Mecklenburg. His dam is the elite mare Garina; and further back in his pedigree is Barina, among the most successful broodmares in the Netherlands.
This year, the EDS collection boasts 42 horses, a number of which are classified at the Prix St. Georges-, ZZ- and Z-level. The auction will also offer a selection of young horses; and as in previous years, some happy bidders are certain to take home a "bargain".
An increasing number of horses sold through the EDS auction are achieving remarkable results in the sport. The members of the EDS team — Tim Coomans, Nico Witte, Joop van Uytert, Eugène Reesink and Joep Schellekens — have more than lived up to their names as "top scouts".
Addy van den Krommenacker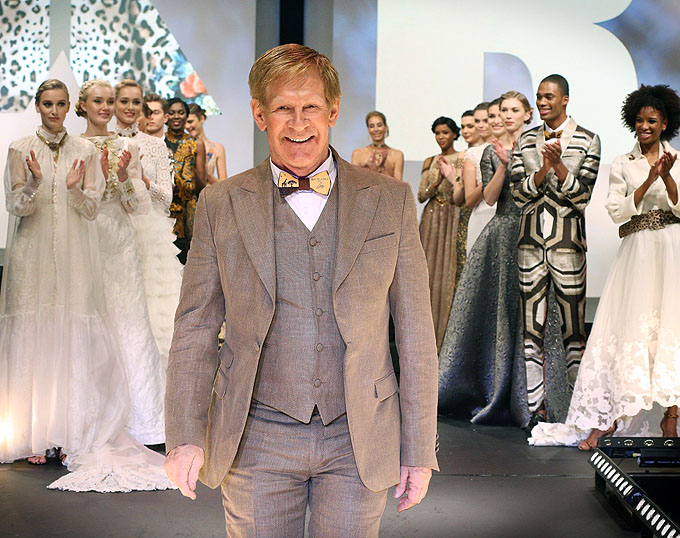 This year's auction evening will feature a special counterpoint: a fashion show by top designer Addy van den Krommenacker, whose creations are worn by members of the Royal Family, among others. He and his team will come to Hooge Mierde to present his newest collection. Van den Krommenacker has become the favorite designer of many well-known personalities from the political, diplomatic, television and theater worlds. As a result, several of his dresses have graced the red carpet at the Oscars in Los Angeles and also have been worn on America's Next Top Model by none other than Tyra Banks. In addition, he garnered acclaim with unforgettable bridal gowns for several Dutch celebrities like Chantal Janzen. Besides his studio in 's-Hertogenbosch, he ownes several studios in the Italian fashion metropolis of Milan.
Excellent Dressage Sales takes place on Saturday, March 30th, at Landgoed Culitsrode in Hooge Mierde. Admission is free to the presentation on Wednesday, March 27th. Starting today, all the horses are available to try out.
For more information and to schedule an appointment, e-mail us at info@excellentdressagesales.com.
View the collection at www.excellentdressagesales.com