Germany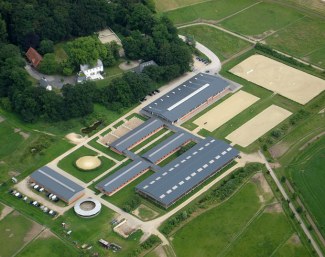 The state of the art equestrian centre Gut Hohenkamp in Dorsten, Germany, is celebrating its 10th anniversary in 2019.
Gut Hohenkamp is a five star, high standard equestrian center for dressage, show jumping and eventing. The excellent training facilities include two indoor and three outdoor arenas, a gallop track and a cross country course. 
The beautiful and well cultivated yard of over 30 hectares offers a large number of fields as well as its own forest for hacking and relaxing.
Gut Hohenkamp has been several times rewarded by the German Equestrian Federation (FN) with five stars, the highest award. It is the only equestrian center in the region with this distinction and top class reputation.
Celebrate Gut Hohenkamp's 10th Anniversary
Gut Hohenkamp organizes high standard dressage shows at Grand Prix level. Well known dressage riders as Anabel Balkenhol, Isabel Werth and Nadine Capellmann enjoy to ride there and appreciate the shows with the excellent conditions for high level dressage sport.
On 14 - 15 September 2019 an exclusive dressage show will take place at Gut Hohenkamp including qualification tests for the Nürnberger Burgpokal, a very ambitous dressage series for 7 to 9 years old high potential dressage horses.
The event will also stage a national Grand Prix de Dressage, the German amateur finals and a couple of further high level dressage tests.
A Dream Comes True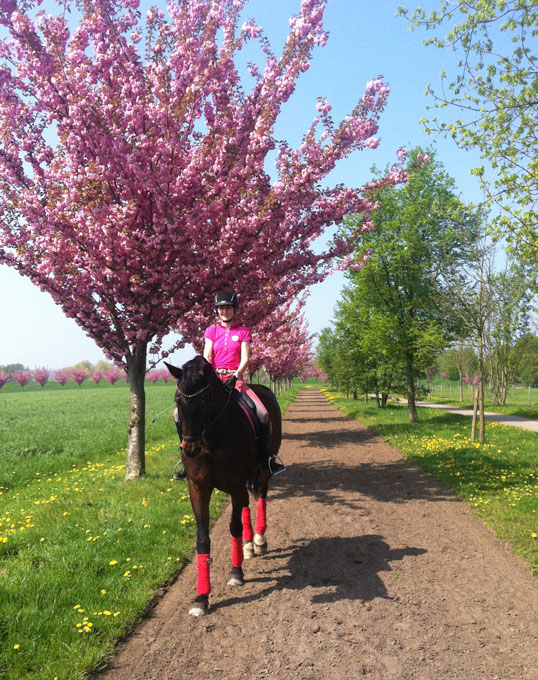 Sabine Haag Molkenteller´s life dream was to have her own equestrian center and to ride Grand Prix.
Before coming to North Rhine-Westphalia yard owner Haag Molkenteller spent some years in France working in Paris as foreign exchange trader. In 2008 she designed and developed a new modern and stylish equestrian center in Dorsten, close to Düsseldorf for 100 horses.
The official opening of Gut Hohenkamp was in 2009.
Sabine Haag Molkenteller is very proud that already in the founding year Gut Hohenkamp won the prize "Best German equestrian center".
Her next goal is to ride Grand Prix.
For more information about Gut Hohenkamp as well as its training and livery facilities, visit www.Gut-Hohenkamp.de
Related Links
Painted Brown Sold to Gut Hohenkamp
Americans Chamberlain and Uhlir Make Euro Debut at 2015 CDIO-PJYR Hagen
Judy Reynolds On the Rise at 2015 CDIO Rotterdam, Correct Work is the Key