Oldenburg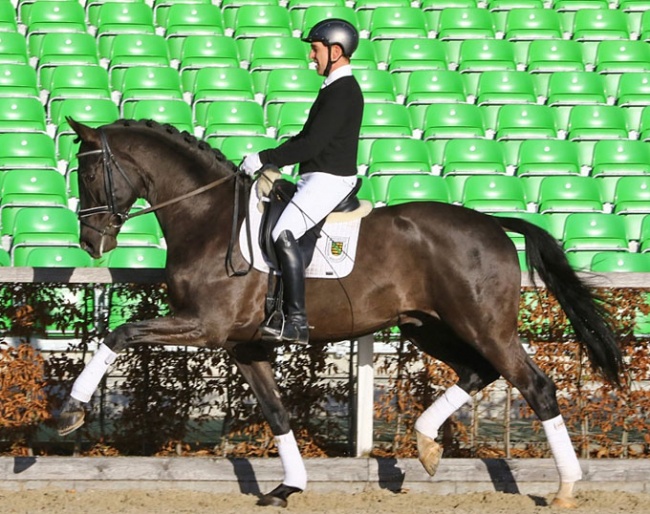 Gestüt Sprehe, one of Germany's biggest dressage stallion stations, is one of the last major stallion stud farms to finally release the WFFS test results of their breeding stallions. Four of them tested positive.
Sprehe has no less than 38 dressage and show jumping stallions listed on their website, but 36 of them are stationed in Benstrup.
None of the Benstrup stationed stallions are positive, so negative are: Baggio, Beau Noir, Bernay, Canoso, Christ, Cola Zero, Condoctro, Cornet de Semilly, Coupe Gold, Credo, Dancier Gold, De Niro Gold, Desperados, Destano, Diamond First, Diamond Hit, Diamond Pearl, Erdinger, Faustinus, Fürst Wilhelm, Gavi, Hickstead White, Le Vivaldi, Marc Cain, Millennium, Mykonos, Nibali van het Eikenhof, Paganini, Quando Unico, Quinoso, Quite Rubin, San Giovanni, Stakkato Gold, Stalypso, Toys and Zucchero d'Hyrencourt.
However, the results of four Sprehe owned stallions did come back positive for Warmblood Fragile Foal Syndrome (WFFS). They are the dressage stallion Santo Domingo (by San Amour x Furst Heinrich x Royal Dance), as well as the versatile Chico's Boy (by Carpaccio x Silbersee), and show jumpers Amazon (by A la Carte NRW x Arpeggio) and Dicapo (by Diamant de Semilly x Phin Phin).
The inheritance of the WFFS only comes into effect if both stallion and mare are carriers of the specific gene. When both parents are carriers, the risk of a foal born with WFFS is 25%.
Photo © Gestut Sprehe
Related Links
Four Schockemohle Dressage Stallions Positive to WFFS
Seven KWPN Licensed Dressage Stallions Positive to WFFS
Two Everdale Sons Test Positive to WFFS, Dutch Stallion Owners Take Action, Germany In Denial
Everdale Confirmed WFFS Carrier, Van Olst Offers Free Testing to Its Breeders
Kathleen Kirsan: "Cleaning Up Warmblood Fragile Foal Syndrome"
Mary Nuttall: "Breeders Beware of Warmblood Fragile Foal Syndrome"