Westfalian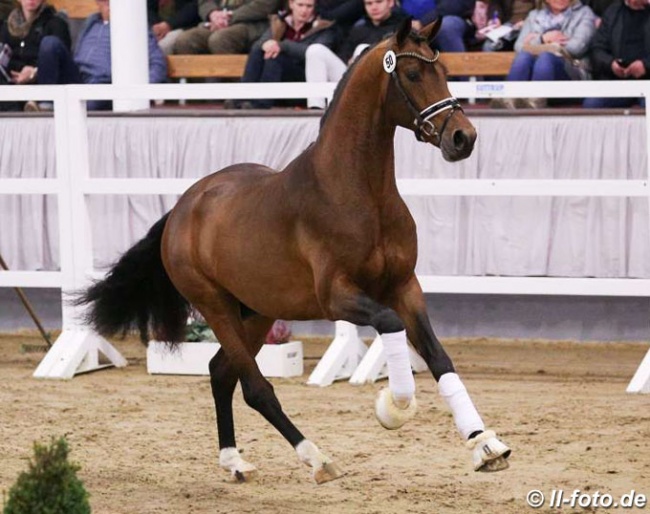 Vaderland, the Vitalis x Krack C x Contango colt that was named reserve champion of the 2018 Westfalian Stallion Licensing, has tested positive to the sedative acepromazine.
The KWPN registered Vaderland was one of three colts that were named reserve champion at the Westfalian Licensing in November 2018. It was the first time that the Westfalian committee grouped three stallions together in the reserve champion position, giving less value to achieving such a title when shared with others.
Vaderland is bred by the late Piet Crum and was listed as owned by the Dutch horse dealer Eugene Reesink at the licensing. Vaderland sold at auction for 370,000 euro. A mystery clients from Belgium was named buyer of the colt and to this date the identity of the buyer has not been revealed. 
Eurodressage inquired with Reesink at the time of the licensing, but he stated that he had no idea who the Belgian was. A few days after the licensing, stallion owner Matthieu Beckmann announced that he would be standing Vaderland at stud. Today Beckmann added on Facebook that he leased the stallion from Dutch horse investor Jan-Pieter Dalsem. No word about a Belgian buyer at the auction.
On 2 January 2019, the Westfalian society issued a press release announcing the retraction of Vaderland's licensed and premium status following a positive doping/medication test. 
Vaderland tested positive to acepromazine, a tranquilizer commonly used in veterinary medicine. Because acepromazine lowers blood pressure by dilating small blood-vessels, it sometimes is prescribed in the early treatment of laminitis in order to diminish vasospasm, and possibly to improve circulation within the hoof.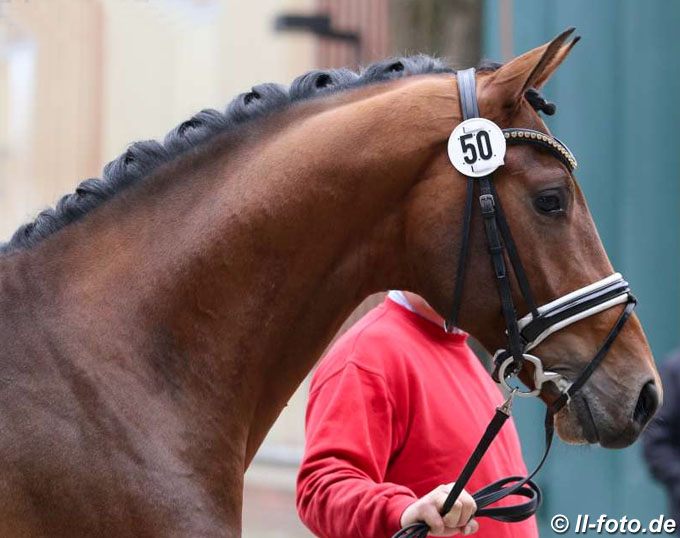 The Westfalian society stated that "the stallion owner has stated in writing to the Westphalian Horse Studbook that he refrains from opening the B-sample, as the positive medication could be linked to the horse's stay in a veterinary clinic immediately before the beginning of the licensing. Regardless of the question of the admissibility of the treatment there, the medication was not registered with the licensing office, so that no preliminary decision by the Westfalian society vets could have been made."
The Westfalian society has indicated that Vaderland can be represented for licensing though.
"The licensing commission has decided that the stallion can be reassessed because of its fundamental potential. By the end of February 2019, the entire licensing procedure, including a new medication inspection, can be completed at the Münster-Handorf site, with the exhibitor paying in full."
Photo © LL-foto
Related Link
Dancier x Floriscount, Champion of the 2018 Westfalian Stallion Licensing